Maunawili Falls Trail on Oʻahu Closed Today For Two Years
The popular trail in Windward Oʻahu will close for improvements after decades of impact from hikers.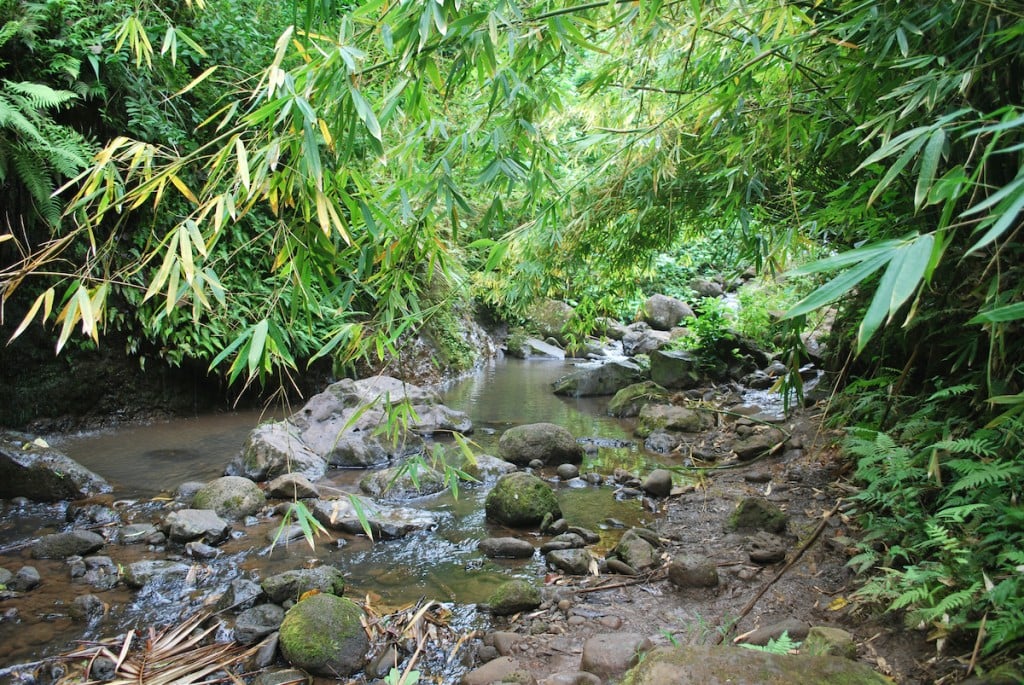 The popular Maunawili Falls Trail, a 2.8-mile trek to a swimming hole in Windward Oʻahu, will be closed for two years starting on July 15.
The state is planning major improvements to the trail, which starts in the quiet Maunawili Estate subdivision, which has been inundated with hikers in recent years. Residents have long complained about people parking in their driveways, using their garden hoses without permission and leaving trash on roads and in yards.
View this post on Instagram
The project, which is expected to last two years, will include improvements to the trail, which has deteriorated from overuse, and maybe a change in the trail itself to protect historic and cultural sites.
"We appreciate everyone's patience as we work on improvements to the Maunawili Falls Trail," said Marigold Zoll, O'ahu Branch Manager for the state's Division of Forestry and Wildlife, in a news release. "We look forward to working with the community on a plan that honors and preserves the natural and cultural  resources of Maunawili and also affords visitors opportunities to respectfully enjoy the valley."
There are safety issues, too.
In recent weeks the Honolulu Fire Department has had to rescue injured hikes from the trail, including two women who needed to be airlifted. Most have been visitors.
While the trailhead is closed, hikers can still access the falls via the much longer Maunawili Trail—it's about 10 miles one way—which starts just off the Pali Highway.