Merrie Monarch Festival Bingo Cards for Your Viewing Party
We've got the perfect bingo cards for all three nights of epic competition.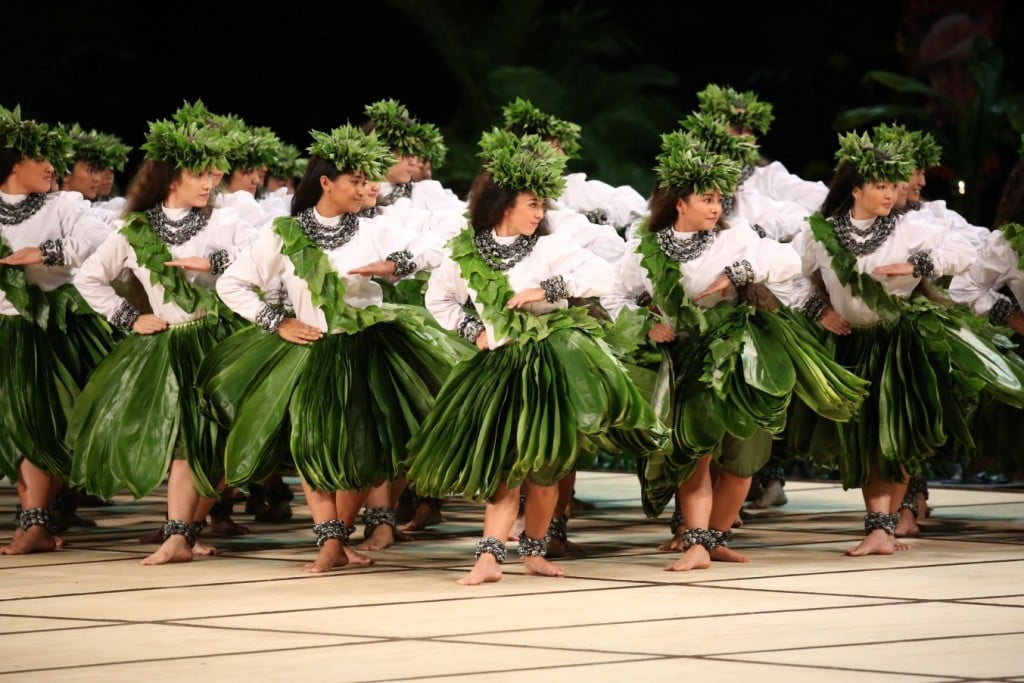 We hope you're ready for another year of phenomenal hula and Hawaiian music as the 54th annual Merrie Monarch Festival gets underway tomorrow, Thursday, April 20 through Saturday, April 22 in Hilo, Hawaii.
Though tickets have been sold out for months, you can still enjoy the competition from the comforts of home. Each moment is captured live on television, and thanks to modern innovation, the festival is live streamed online, allowing the global hula community to tune in from the likes of Mexico, Japan, New Zealand and more for what many consider to be the "Olympics of hula."
In the spirit of momentous hula celebration, we have created bingo cards to keep your audience engaged and entertained with every kaholo onscreen. Right click the bingo cards below and "Open image in a new tab," then print each out to pass around to members of your Merrie Monarch viewing party any night of the three-day competition.
To play, cover spaces when the corresponding noun or verb is heard or seen on screen (e.g., maile lei, "Hoi off the ramps"). For spaces in quotations, we're waiting to hear these specific words and phrases, either onscreen or within your audience at home. Up the ante for spaces with actions like Duckwalks or Backbends and challenge the space holder to prove their moves as well! Winning patterns include vertical, horizontal and diagonal lines.
Test your hula knowledge and sharpen those maka-s (eyes) to spot everything from a Miss Aloha Hula winner to extra-long hula hair for an unforgettable Merrie Monarch experience. Laki Maikai and happy hula viewing!