Mistakes Buyers Make When Looking for Homes in Hawaiʻi
Real estate agents can guide homebuyers through the process and help them avoid some common pitfalls.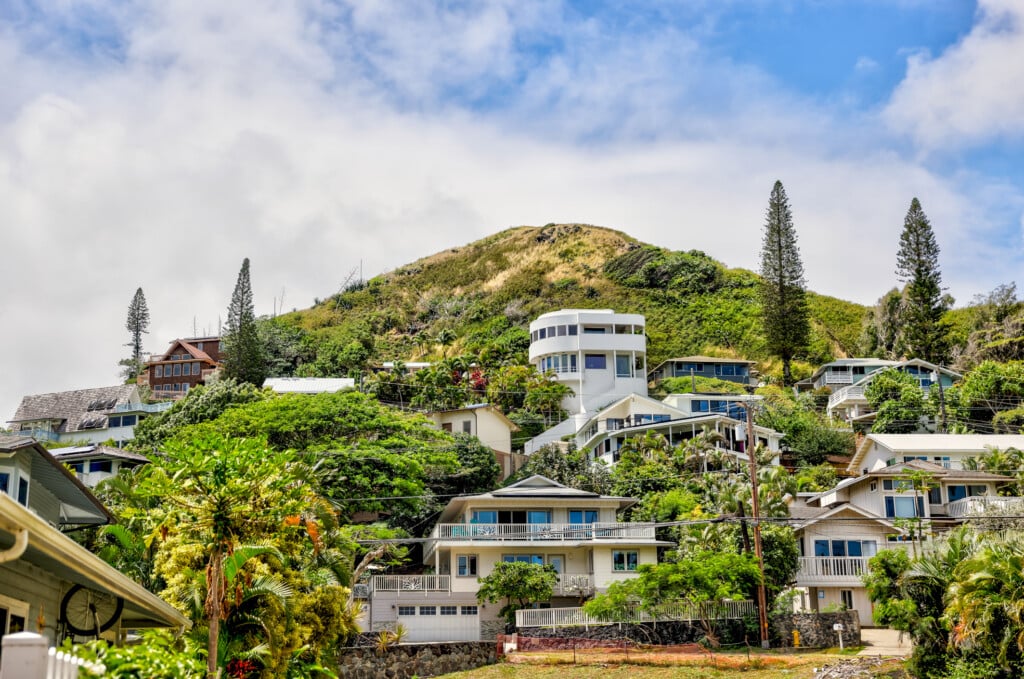 Buying a home in Hawaiʻi is by no means an easy task—especially if you're doing it without the assistance of a realty agent. There are so many factors to consider: Where in Hawaiʻi will you be looking? What's your price point? What's the overall market doing? However, there are common mistakes that the folks at List Sotheby's International Realty see time and time again with new buyers. With this article, you can learn what these mistakes are, and more importantly, how to avoid them.
1. Not Looking at All of Your Financial Options
More often than not, homebuyers who are new to the market will agree to the first mortgage rate quotes they get, says List Sotheby's International Realty agent Curtis J. Jackson. But, in the same way you'd take a damaged car to multiple repair shops for different quotes, you'll want to check with several lenders when it comes to your mortgage rate. Oftentimes, separate lenders will offer you different terms, and you can even use acquired quotes to negotiate with new lenders for better rates.
2. Tunnel Vision
Tunnel vision happens to all of us. You know what you want, and you're going to get it. Right? Maybe in other fields of commerce, but definitely not in Hawaiʻi realty. While there may be homes that check a lot of the boxes you're looking to fill, the market in Hawaiʻi is tight and even those with large budgets will be hard-pressed to find homes that match all of their wants and needs. Instead, focus on having your bigger needs met and worry about the smaller stuff later.
"Nothing is going to be perfect—there is no perfect house—but make sure the area of the home, the number of rooms and those bigger problems are met," says List Sotheby's agent Cheryl Shope. "Concentrate on the things that are necessary and things you can't fix, like the size and location of the home, and you can change the color or the furniture later."
3. Expecting the Process to be like the Mainland
For homebuyers coming from the U.S. Mainland, don't expect the process to be anything like your last. "I always try to meet expectations," says Shope, "but the first thing I try to do with my clients is figure out where they're coming from to prepare them for the sticker shock. If you're from Texas, you're used to having acreage—we don't have that here." A budget that may get you a two-bed, one-bath home in Wyoming may only get you a small studio in Hawaiʻi, if that, but that's the price you'll have to pay for a chance to live in paradise.
4. Waiving a Home Inspection
Buying a home in Hawaiʻi is tough, but also exciting. Sometimes, it's so exciting that new homeowners will waive their home inspections to help expedite the process, says Jackson. However, that can be a recipe for disaster. Due to the tropical climate of Hawaiʻi—and the fact that many homes here are several decades old—you can find a litany of problems, from termites to rotting wood and busted plumbing.
5. Not Having a Real Estate Agent
Having a real estate agent on your side when buying a home in Hawaiʻi is a major benefit for anyone looking to buy property in the Islands. Not only do real estate agents know the various districts and areas of Hawaiʻi, they can also help new homebuyers avoid some of the common mistakes you've just read about. "Using the assistance of an experienced List Sotheby's International Realty Realtor and neighborhood specialist who is familiar with your needs can help you … by guiding you through the process, connecting you with listings within your price range, and helping you negotiate the terms and purchase price," says Jackson.
Curtis J. Jackson, Realtor®, e-PRO, MRP, SRS, HI License RB-22974, (808) 291-4404, cjackson@listsir.com. Visit his profile here.
Cheryl A. Shope, Realtor-Associate®, HI License RS-68317, (808) 330-2533, cheryl.shope@sothebysrealty.com. Visit her profile here.