Molokai Ka Hula Piko, showcasing hula on its isle of origin, begins today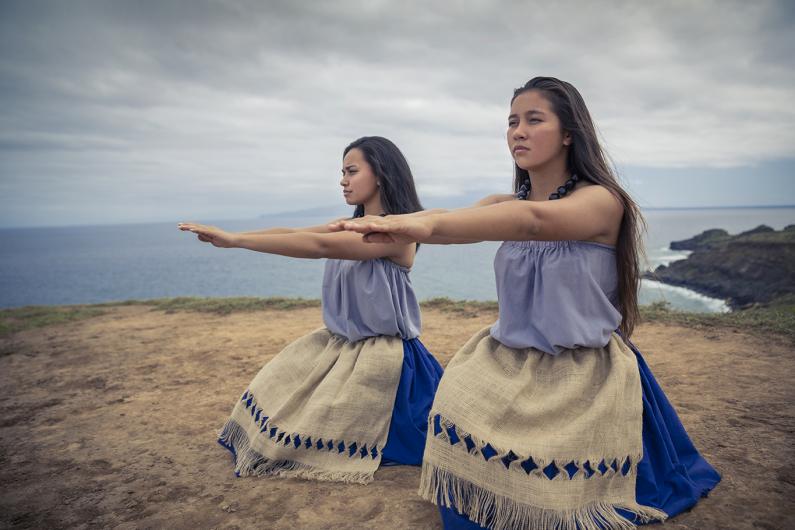 On the "Friendly Isle" of Molokai over the next few days, a largely community-driven celebration will perpetuate the island's oral traditions and explore the art of hula in its place of origin.
Ka Hula Piko—which translates roughly to "the origins of hula"—takes place where Laka, a revered goddess believed to be Hawaii's founding kumu hula (hula master), was said to have honed the art of hula before journeying to share the craft with the other Hawaiian Islands.
The three-day festival begins today, June 4, and includes a cultural excursion, lecture, a talk story session and a culminating hoolaulea (celebration) on Saturday, June 6.
Unlike other hula events, Ka Hula Piko is not a competition, but instead an exploration, showcase and opportunity to learn more about the dance form. This is the 24th annual event.
Today's morning cultural excursion will explore the traditions of the pre-Western history of Molokai. And, this evening's lecture includes stories, chant and hula around the festival's theme: Ae no Laka ka mole Haa o Kaana, Ae no Olohe ka mole Lua o Kaana, which references the preservation and spread of both hula and Lua (Hawaiian martial arts) by Laka and her brother Olohe respectively. To join the lecture, meet at Kulana Oiwi (600 Maunaloa Highway, Kalamaula) at 7 p.m.
In the same location tomorrow evening, renowned area kumu hula (hula masters) will share their personal insights into the origins of hula in a more interactive "talk story" format starting at 7 p.m.
On Saturday, a full-day celebration runs from 8:30 a.m. til 3 p.m. with 11 modern and traditional music and hula performance groups, lei-making instruction, lomilomi (Hawaiian massage), local crafters, food and more at the Lanikeha Community Center in Hoolehua. Admission to the hoolaulea is free, but note that vendors will accept cash only.
Molokai Ka Hula Piko honors hula practitioners past, especially kumu and event founder John Kaimikaua. Kaimikaua led and taught members of a popular Molokai hula halau (dance troupe) for 30 years and could recite the moo kuauhau (genealogical succession) of his hula teachers back to 900 A.D.