Montage Kapalua Bay Celebrates the 200th Anniversary of Rosé at the Historic Cliff House
The pop-up bar and lounge on Maui is back for the summer, featuring Veuve Clicquot Champagne.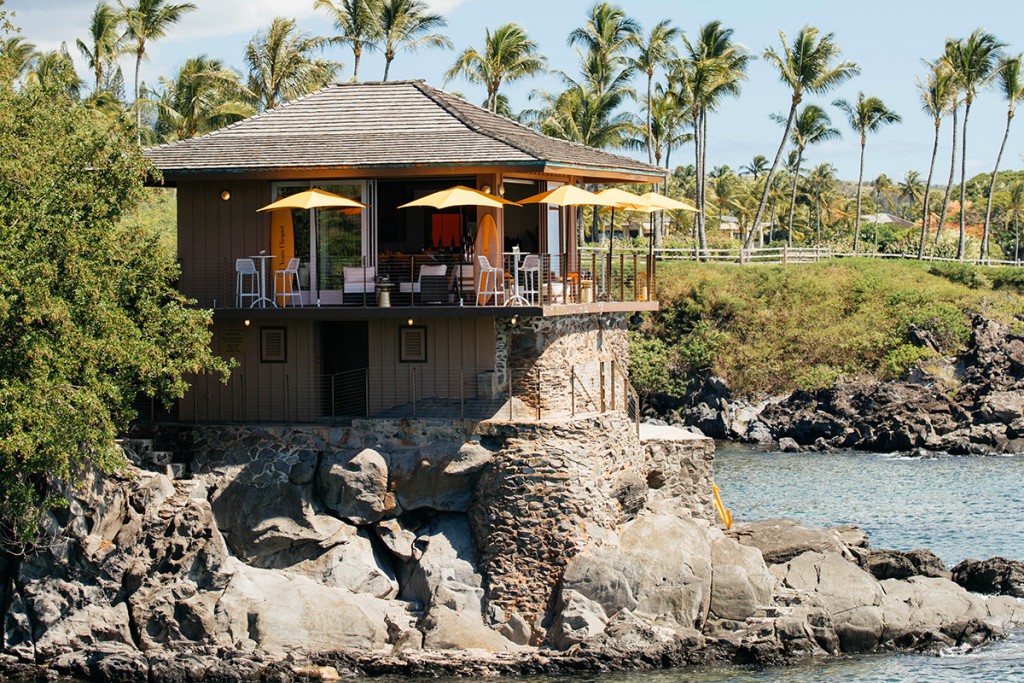 Montage Kapalua Bay welcomes back the Champagne Hale at Cliff House, a pop-up bar and lounge featuring Veuve Clicquot. From now through September 1, Champagne Hale at Cliff House will be open to guests and locals to enjoy the finest sunsets in Maui while sampling a variety of Champagnes perfectly paired with an innovative dining menu. This season, the Champagne Hale at Cliff House will celebrate the 200th anniversary of Veuve Clicquot Rosé Champagne.
As the only venue in Hawaii to pour these refined Champagne labels, guests can enjoy Veuve Clicquot Rich and Rich Rosé, Veuve Clicquot's Champagne innovation inspired by mixology and best enjoyed over ice with fresh ingredients like pineapple and citrus.
"We are excited to bring back this innovative experience to our guests and visitors this summer," said Richard Holtzman, managing director and vice president, Montage Kapalua Bay. "The 2017 season, which was our first year presenting the Champagne Hale at Cliff House, proved to be a huge success, and we look forward to continuing to offer this one-of-a-kind venue this summer."
The Champagne Hale at Cliff House is nestled on the cliffs of Namalu Bay and provides breathtaking views of the Pacific Ocean, Molokai, and Lanai. The original Cliff House was built in 1940 as a facility for the managers of the historic Honolua Plantation. The Cliff House has since been completely renovated, and when it is not open for the Champagne Hale, it is an exclusive venue for private events at Montage Kapalua Bay. Inspired by "hale", the Hawaiian word for house or home, Champagne Hale was created to encapsulate the surrounding area and the spirit of Maui, making it the perfect spot to unwind after a day at the beach, by the pool, or exploring the island.
The Champagne Hale is adorned in signature Veuve Clicquot yellow with a bar area, seating, and Veuve Clicquot décor such as surfboards, glasses, and pillows for a relaxed, beach chic environment. Champagnes featured in addition to Veuve Clicquot Rich and Rich Rosé, include Veuve Clicquot's signature Yellow Label, Non-Vintage Rosé and La Grande Dame, available by the glass and in a special "sunset tasting flight." Light bites include Kualoa oysters on the half shell with black truffle ponzu, raspberry ume sambal and Champagne mignonette; Thai watermelon with Kula goat cheese; Bigeye tuna tartar with local avocado, ginger shoyu dressing; fresh mozzarella with tomatoes; and Kula strawberry shortcake.
Champagne Hale at Cliff House will be open Thursdays – Sundays from 4:30 p.m. to 8:30 p.m. from June 22 through September 1, 2018, excluding Saturday, August 18. Open to all – 21 years and older. No reservations necessary. Walk-ins only. For more information on Champagne Hale at Cliff House and Montage Kapalua Bay, click here.