Doing the Work: Nanci Kreidman
A woman on a mission to end domestic violence.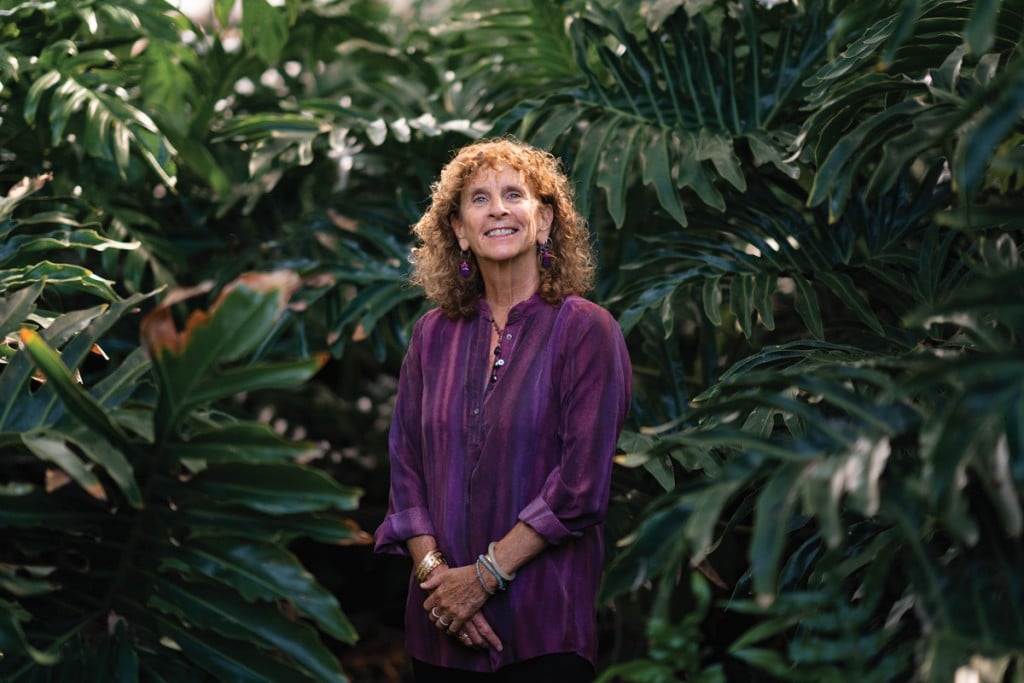 It's never just
one thing.
It's never just
one person.
"People will shake their finger at me and say, 'you need to do this one thing.' But that's the problem. It can't be solved with just one thing. It's complex. It's everywhere. And it takes all of us."
-Nanci Kreidman, Domestic Violence Action Center
"People will sometimes shake their finger at me and say, 'I know what you need to do, what one thing you need to do to solve domestic violence,'" Nanci Kreidman, CEO of the Domestic Violence Action Center, says. "But the problem is, it's not just one thing."
Kreidman should know. She's been working on this issue for four decades, from those long hours years ago in an East Coast "battered women's shelter" (because that's what they called it then), to her early work in Hawaii's first shelter, to founding in 1990 the organization that would become DVAC. And every day she gets up and does the work, because women and families and children are depending on her.
"I know now I was put on this earth to do this work," Kreidman says. "It just took me a decade to figure it out."
The young woman who arrived in Honolulu from New York with nothing but her bicycle, airplane ticket and camp trunk ("You know, those big square metal trunks you took to camp!" she says) was looking for adventure, not a calling. But then she took a job working weekends at the local women's shelter, watching as the women—unable to find work and a clear path out—returned home to their abusers on Monday morning. She knew their anxiety and the danger they faced.
"I realized I was panicking for them," she says. So she started support groups, found a filmmaker to do a documentary with, and since group meetings in her home weren't an option, she convinced the Waikīkī Community Center to offer up some space. All of this she did on her own, without funding, without support, and while still selling luggage at the International Market Place—her first day job in the Islands.
Kreidman looks back on those days with some reminiscent perspective, something normal days rarely allow. "No one knew anything about domestic violence back then," she says. "We were making it up as we went along, and it turned out we were making up the same stuff as the Mainland," creating pathways out, finding solutions that worked.
Today, Kreidman is akin to a force of nature. From police officers to legislators, judges to attorneys, and shelter workers to community activists from Wai'alae Iki to Wai'anae—they know her, even have her on speed dial. And they know better than to stand between her and a family in crisis. An organization that started with Kreidman and a couple of attorneys taking crisis calls on their lunch break is now the state's leading force protecting victims and shining light in the dark corners where abusers hide.
On a random Wednesday in April, Kreidman and her team took 98 calls and met with 44 domestic abuse victims, helped 110 children, accompanied 18 victims to court and appeared on behalf of two others. They completed 63 safety plans, responded to 138 requests for legal information, took 15 help-line calls, and met with 66 teens attending their Teen Alert program, because young people need to learn how to recognize and get out of abusive dating relationships.
For Kreidman, it's all in a day's work. "I'm not so good at saying no," she says.
Currently heavily dependent on state and federal grant money for their work, Kreidman and DVAC have seen funding increase by only 10% over 10 years while expenses more than quadrupled. They continue to do the work, but know they face a precipice.
"We don't have buy-in that this is a significant issue," Kreidman says. "People still cling to notions like 'she deserved it,' or 'she provoked it,' or 'kids need both parents.'" Kreidman has seen the underbelly of family crisis, so she knows the myths — that it only happens to low-income people, that families can work it out, that it's not a legal or community problem — are not just unfounded. They're wrong, and they're dangerous.
Still, she's hopeful. There are now shelters state-wide and dozens of laws have been enacted to protect victims. She even cites the increase in domestic violence complaints as a glimmer of hope. More people asking for help, she says, means fewer are suffering in silence.
"There's no turning back," she says. "We know what domestic violence is. We know that women in crisis are most likely to be killed in the workplace because he knows that's where he can find her. How can we turn back?"