The Masters of Art Have Come to Waikīkī at the New Park West Museum & Gallery
The Michigan-based art dealer has opened a new location at Waikīkī Beach Walk with museum-quality pieces by legendary artists.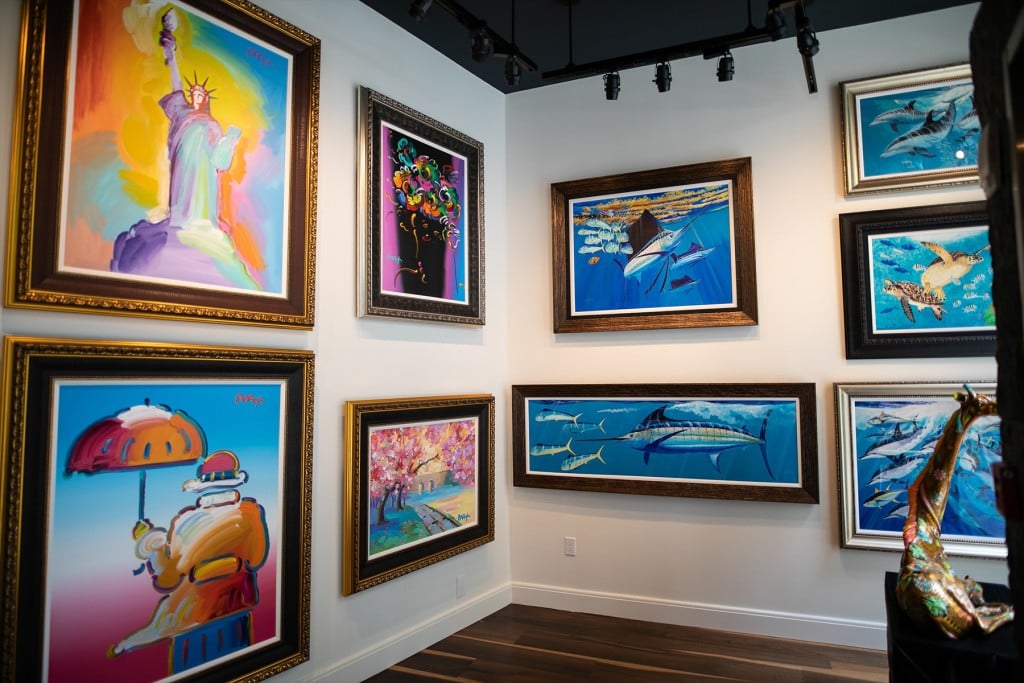 Pablo Picasso. Salvador Dali. Rembrandt van Rijn. They're among the most famous artists of all time—and their works have a new permanent home on Honolulu's Waikīkī Beach Walk.
Park West Gallery, the world's largest art dealer, has just opened a brand-new fine art museum and gallery not far from the sun and sand of legendary Waikīkī Beach. Visitors will be treated to an art experience they'll never forget, which brings together collections from today's hottest artists and some of the biggest names in art history.
Where else in Honolulu can you browse oil paintings by one of the founders of impressionism, Pierre-Auguste Renoir? Or get up close to an original ceramic work created by Picasso? (Park West has the largest selection of Picasso's ceramics on display anywhere on the planet.)
"Oʻahu is one of the most beautiful places on Earth," says John Block, Park West's executive vice president. "So it made sense to us to bring some of the world's greatest works of art to this amazing island. This is a place that appreciates beauty."
The art dealer is making it easy for visitors to appreciate that beauty. The museum and gallery are open seven days a week, 10 a.m. to 10 p.m., and admission is free.
Park West Hawaiʻi is currently featuring the exhibition "From Renoir to Kostabi," which has toured museums across the United States. The limited-time exhibition showcases artwork by Picasso, Renoir, Toulouse-Lautrec, Marc Chagall, Marcel Mouly and Mark Kostabi.
But Park West Hawaiʻi isn't just a traditional art museum. It's also a vibrant art gallery that has an unbeatable selection of art for purchase, including works from many of today's most popular contemporary artists. Visitors can browse exclusive collections from such artists as Peter Max, Romero Britto, Nano Lopez, Kre8 and Michael Godard.
"Our goal is to make art accessible to everyone," says Arturo Torrez, art director for Park West Hawaiʻi. "That's why we love showing off a mixture of the classical and the contemporary. We're experts at helping people find the perfect work of art."
From Sunday to Thursday, the Park West Fine Art Museum & Gallery offers guided tours at 11 a.m. and 3 p.m. and art seminars at 1 p.m. The tours are free, fast and fun—and you'll take away more than just knowledge from your visit.
For a limited time, guests will also receive a complimentary cocktail (must be 21 and older with valid ID), a free unframed artwork, and a $500 credit toward any purchase at the gallery. (Terms and conditions apply.)
The Park West Fine Art Museum & Gallery is at Waikīkī Beach Walk, 226 Lewers St., Suite L118, Honolulu. For more information, visit parkwesthawaii.com or call (808) 859-4871. Hawaiʻi residents get a kamaʻāina discount of 15% off any purchase or a buyer's credit of $250, whichever is greater.