Newcomers Guide to Hawaiʻi: What You Need to Know Before You Move Here
To make transitioning to the Island lifestyle a little easier, we've put together a quick guide on what you need to know before moving to Hawaiʻi.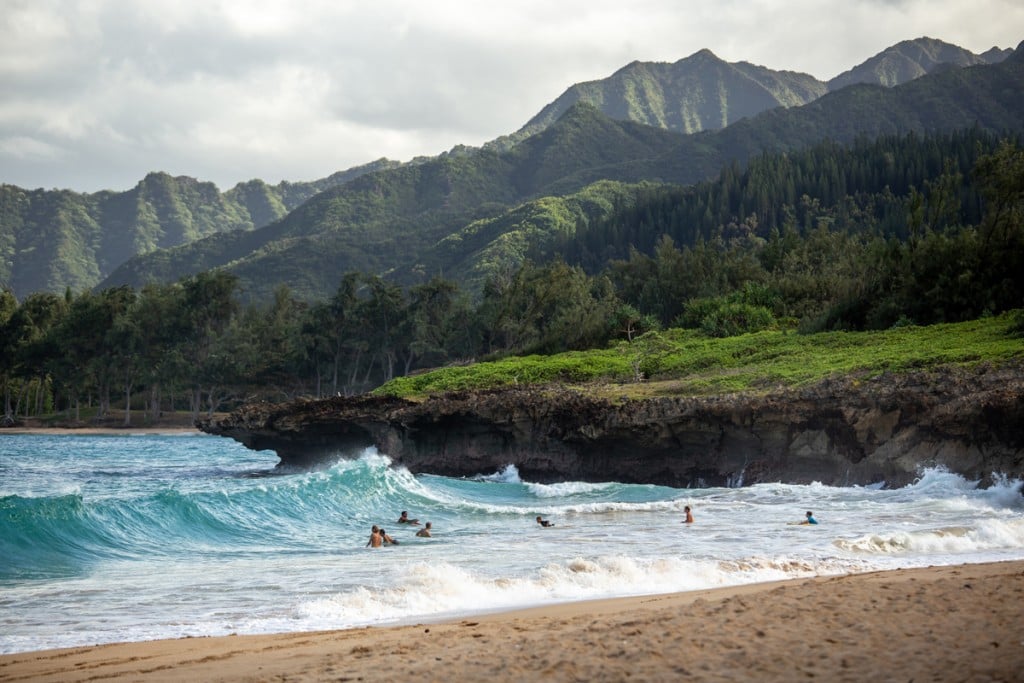 Hawaiʻi is a unique place to call home for a variety of reasons. It's a tropical island in the middle of the Pacific, to start, and its local cuisine, art, music, fashion and even the local dialect, Hawaiʻi Creole English—or just "pidgin" in the Islands—has been shaped by a blend of cultures and ethnicities over multiple generations into something you can't find anywhere else in the world. So here are a few things—from knowing the difference between a manapua and a loco moco to understanding the Islands' many microclimates—every intended resident should know before coming to the Islands.
First off, get to know our local cuisine. Locals love food, and for good reason. Our meals range from manapua (Cantonese barbecue-pork-filled buns) to haupia (a coconut milk-based Hawaiian dessert). You'll definitely want to learn your Hawaiʻi dishes, drinks and pūpū (appetizers) before arriving in the Islands, because you won't want to miss out on all the "delicious local food, mom and pop eateries and locally owned and operated businesses," a standout reason for moving to Hawaiʻi, according to List Sotheby's International Realty agent Robyn Fujimoto.
Pet owners need to know that bringing an animal to the Islands isn't easy. "There are a few more steps to bringing Fido with you on the airplane," says Lectie Altman, a Realtor with List Sotheby's International Realty. "The government here in Hawaiʻi is very careful to guard our ecosystem and protect it from invasive species that are not native to Hawaiʻi as well as potential pets that could be carrying diseases that are foreign to Hawaiʻi." And while you can get your pet pre-approved at your local vet, it's not cheap and requires extensive testing before your planned move. To-be residents who want to bring their pets to Hawaiʻi—it's a great place to own a dog with its walkable beaches and hiking trails—will have to quarantine their pets at a state facility for up to 120 days.
Of course, you probably already know this already, but Hawaiʻi is second to none in the quality of its beaches. "Hawaiʻi is an international destination recognized for its world-class beaches, surf and water sports," says Fujimoto. However, knowing how to swim isn't a requirement for those looking to explore the Islands' numerous natural wonders. "There are so many activities for outdoor enthusiasts to choose from," says Fujimoto. These dryland pursuits range from waterfall hikes, even in Honolulu, to road trips along the Hāna coast on Maui. And you'll love every bicycle ride, too, whether your journey takes you along Hawaiʻi Island's iconic Aliʻi Drive, around Lēʻahi (Diamond Head) on Oʻahu, or anywhere else.
Hawaiʻi's tropical climate rarely dips below 65 degrees Fahrenheit, but that doesn't mean there aren't unique weather patterns. In fact, Hawaiʻi is home to many different microclimates, each with its own perks and problems. "There are areas on the Windward (east) Side of Oʻahu that are wet all the time. And there are areas on the Leeward (west) Side that are bone dry," says Altman. "So, do you like it wet and cool or dry and hot? You can use climate and weather on the Islands to help guide your homebuying process."
Finally—and this is the most important point in this guide—the sense of community and ʻohana (family) here in Hawaiʻi is strong, so don't be afraid to say "hi" to your neighbors. In fact, they'll probably want to "talk story"—an extended chat that's a few notches above small talk. Don't be alarmed when your neighbors drop off boxes of mangoes on your front porch and ask about how your parents are doing. That's normal here. That's Hawaiʻi. "We know our neighbors here and have a strong sense of community," says Altman. "Even though Hawaiʻi is such a transient place with people coming and going all the time, meeting people and creating your Island ʻohana is easy."
If you're looking to purchase a piece of paradise, visit the List Sotheby's International Realty website for a list of real estate agents and properties. 
Lectie Altman, Realtor, HI License RS-78689, (808)450-5652, laltman@listsir.com. Visit her agent profile here.
Robyn Fujimoto, Realtor, HI License RS-17067, (808)864-7855, rfujimoto@listsir.com. Visit her agent profile here.