NFL to stage 2014 Pro Bowl in Hawaii, one week before New Jersey hosts Super Bowl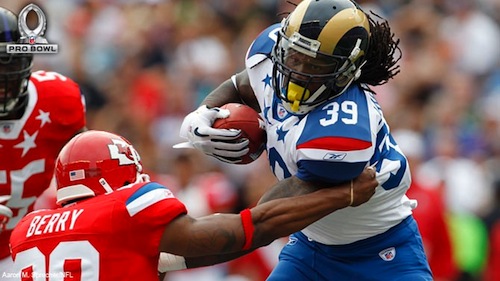 The National Football League announced last week that it will stage its 2014 Pro Bowl in Hawaii. The all-star game, in which the NFC (National Football Conference) squares off against the AFC (American Football Conference), is slated for Jan. 26 at Oahu's Aloha Stadium — one week before East Rutherford, New Jersey hosts Super Bowl XLVIII.
According to news reports, NFL Commissioner Roger Goodell, who considered canceling the 2013 game after complaints about lusterless play in the 2012 game, was encouraged by the level of performance in this year's game, which was played on Jan. 27. The NFC won the game, 62-35. Goodell also said that Hawaii will be included "on some sort of rotational basis" in any future Pro Bowl scheduling.
During the week preceding the game, Pro Bowl Week, fans will have opportunity to meet some of the players and cheerleaders and take part in annual festivities.
The bowl game was held at Aloha Stadium for nearly three decades, from 1980 to 2009. In 2010, it moved to Sun Lite Stadium, home of the Miami Dolphins. In 2011, the National Football League moved the Pro Bowl back to Aloha Stadium for the first game of a two-year contract keeping it in Hawaii.
In a news release issued by the Hawaii Tourism Authority, its president and chief executive officer, Mike McCartney said: "Following the 2013 Pro Bowl, the HTA maintained ongoing discussions with the NFL to remind them that Hawaii is the home of the Pro Bowl and that there is no better place to host the all-star game."

McCartney added, "Leading up to next year's Pro Bowl, the HTA will continue to work with the NFL to improve Pro Bowl Week experiences for residents and visitors, while expanding interest and exposure of the game to markets beyond North America, including Asia and Oceania.
For more information about the NFL Pro Bowl, click here.