No tears here. Maui Onion Festival celebrates its 20th year.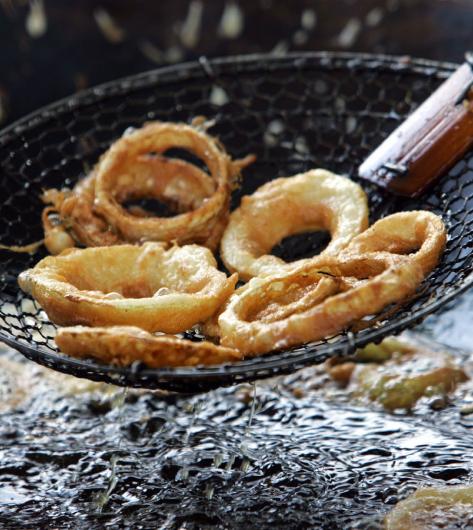 It's not August yet, but the Maui-onion madness is here.
The annual Maui Onion Festival at Whalers Village happens tomorrow at 9:30 a.m. The all-day festival includes chef demonstrations, games and prizes, a beer garden, live entertainment and a raw Maui onion eating contest. We know what you're thinking: Raw onions? But Maui's onions aren't like their counterparts—the Valley Isle's world-famous bulbs are famously sweet and non-pungent.
If you're not up to the challenge of eating these onions raw, there are booths serving crispy, fried Maui onion rings—a definite must-try. Last year, more than 1,000 pounds of Maui Kula onions were made into rings.
The Maui Onion Festival, which celebrates its 20th anniversary, is starting a new tradition. Organizers have has changed its annual August date to the first Saturday in May.
For the complete festival schedule, click here. Attendees who spend $150 or more will receive a free Maui Onion canvas bag this year.
Can't attend the Maui Onion Festival? Don't cry—there's always the option of ordering your own supply of Maui onions.
For more Hawaii updates, read "What's New" in our May/June 2009 issue.