Nuuanu Pali State Wayside Lookout Reopens to the Public
After closing indefinitely in February due to rock slide damage, the panoramic lookout is now accepting visitors.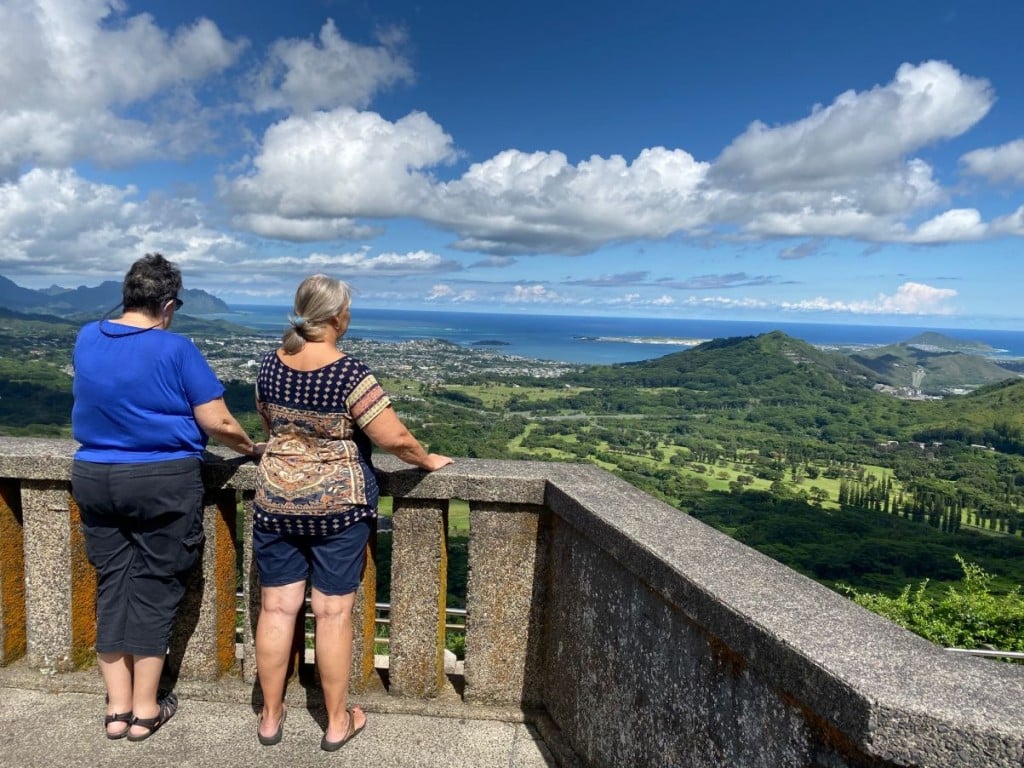 There's no better, and accessible, view of East Oahu than the Nuuanu Pali State Wayside lookout. And although the state park was forced to close in February due to rock slide damages, the park has just re-opened to the public. Don't worry, the epic views of Kailua, Kaneohe and the Koolau Mountain Range haven't changed a bit.
The lookout area has also remained largely the same, with the same historic plaques and displays firmly rooted in their original positions. Parking will also still cost you $3 per car, so don't forget to bring your wallet.
Speaking of things not to forget, first-time visitors might find themselves uncomfortably cold at the Nuuanu Pali State Wayside. Strong and steady wind is the norm at this panoramic lookout, so bring a jacket or sweater. You don't want to be shivering while trying to take a selfie at this truly beautiful site.
For more information, visit DLNR's website or call (808) 587-0300.