Oʻahu to Allow Large Outdoor, Indoor Venues to Operate at Full Capacity
Starting Nov. 3, COVID-19 restrictions will be eased on Oʻahu. Honolulu Marathon, anyone?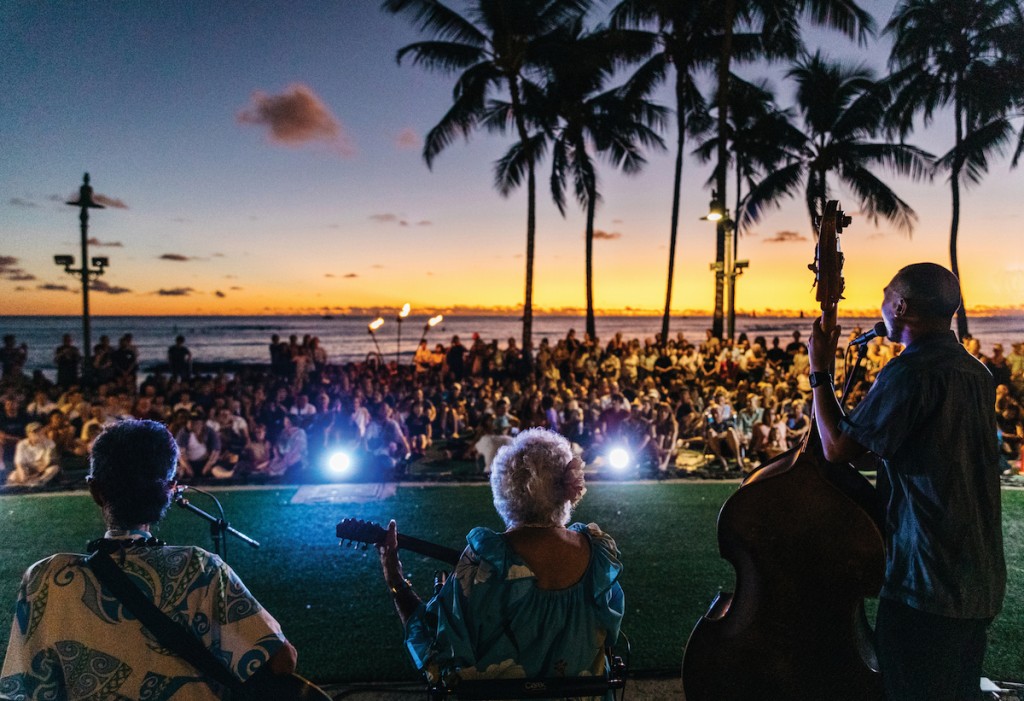 Good news for anyone living on or visiting Oʻahu.
As new COVID-19 cases continue to decline overall in the Islands—there were 184 new coronavirus cases reported on Tuesday statewide—Oʻahu is poised to loosen restrictions this week.
Honolulu Mayor Rick Blangiardi said today that bars and restaurants can stay open until 2 a.m. effectively immediately and more vaccinated people can attend events at large indoor and outdoor venues starting Nov. 3.
The announcement comes as the island's vaccination rate increased to 90% of eligible people having at least one dose of the COVID-19 vaccine and the city has seen a decrease in hospitalizations.
"We go forward carefully," Blangiardi said during today's press conference. "We go forward with loving our hearts and concern for our public, but we go forward."
Here's what will change starting Nov. 3:
Outdoor seated events will allow full attendance of all vaccinated patrons. Masks are required.
Indoor seated entertainment venues will allow full attendance with everyone vaccinated. Water only. Masks are required.
Road races—like the Honolulu Marathon in December—and triathlons will allow unlimited vaccinated participants with staggered starts of 200 people. Masks will not be required.
Indoor interactive events—weddings, funerals—will allow 50% venue capacity or 150 people maximum with everyone vaccinated. Food and beverages are allowed. Masks are required. Outdoor interactive events will allow 500 maximum people with vaccination required. Food and beverages are allowed. Masks are required.
Here's what will change starting Nov. 24:
Indoor interactive events will be allowed to have up to 300 vaccinated people with masks. Outdoor interactive events will also be allowed to operate at full capacity, with attendees are required to be vaccinated and wear masks.
The Safe Access Oʻahu program—which requires patrons at establishments such as bars, gyms and restaurants to show a proof of vaccination or a negative COVID-19 test result within the last 48 hours—has been extended through Christmas.
"We'll evaluate it from there will make decisions about the coming New Year," he said.