Oahu's 'pickle lady' shares her secrets
This artful pickler simplifies fermentation for us and shares three sure-fire recipes.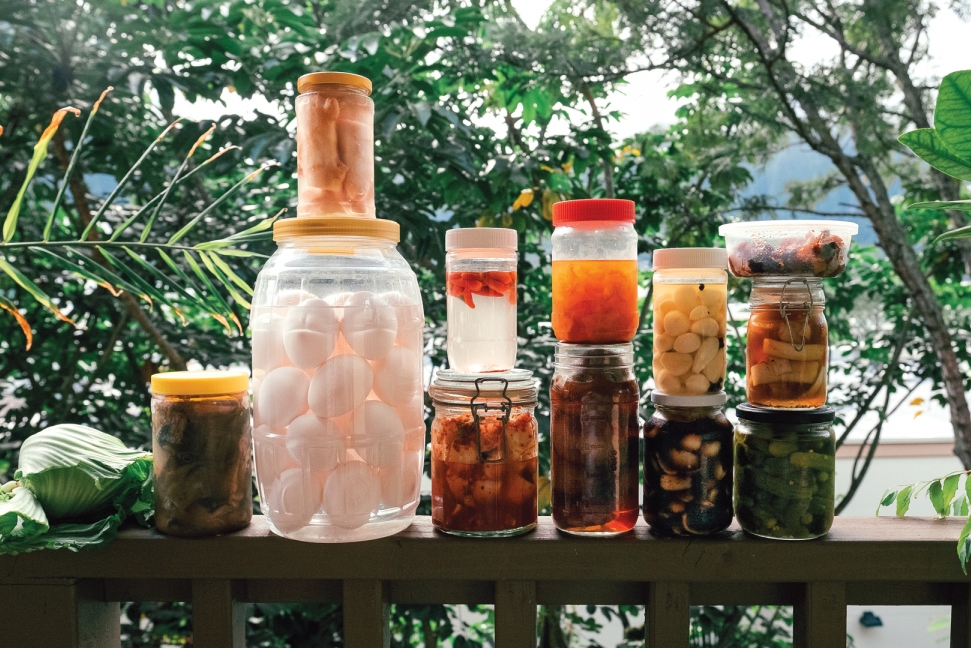 The smell of rainwater sizzling on hot Kaneohe asphalt heralds another perfect morning for pickling.
In the familiarity of her kitchen, Leonora Ching moves fluidly, preparing jar after jar of her unique recipes. "My mother was a fabulous cook," she says, shifting a recycled Costco-size pretzel jug filled with Chinese pickled tea eggs from one counter to another. "But, I didn't want to learn how to make my own meals until I spent my first year of college in Kansas, starving and missing Hawaii's food."
When Ching returned home, she began paying closer attention to how her mother prepared food. Standing in the corner of her auntie's kitchen, notepad and pen in hand, she studied and recorded her family's techniques and traditions, then modified them to fulfill the most important of her budding list of culinary principles — simplicity.