Obama's inauguration celebrations in Hawaii, on the Mainland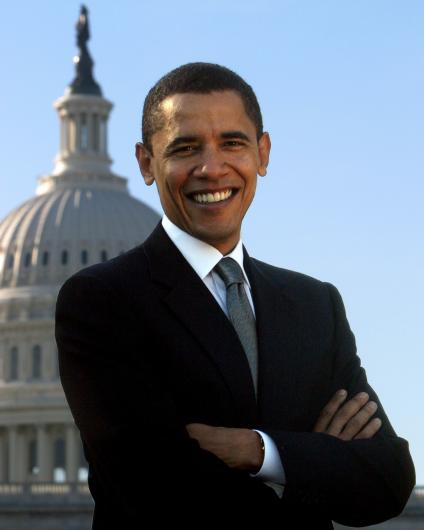 Barack Obama's inauguration is just a day away, but you can already feel the excitement.
As our nation gets ready to swear in our 44th president, preparations are underway for parties in Washington, D.C., but also in Obama's hometown in Hawaii.
Here is a list of events scheduled for tomorrow (1/20):
Inaugural celebrations in Hawaii:
• Breakfast with the President: Change IS Happening (Don Ho's Island Grill)
• A "Welcome Change" Presidential Inaugural Breakfast (Plaza Club)
• Democratic Party of Hawaii Inaugural Gala (Royal Hawaiian)
• Aloha Obama Inauguration Party (Aloha Tower Marketplace)
• Inaugural Party for Barack Obama (Japanese Cultural Center)
• Honolulu Rainbow Obama Inauguration Ball (Queen Kapiolani Hotel)
• Presidential Inaugural Party (Plaza Club)
• Korean-American Inaugural Ball (Hawaii Prince Hotel)
On the Mainland:
• 2009 Inauguration Parade (Pennsylvania Avenue, NW in Washington, D.C.)
• 2009 Hawaii Inaugural Ball (Mandarin Oriental Hotel—sold out)
• Inaugural Luau (Hotel Monaco)
• Neighborhood Inaugural Ball (Washington Convention Center, Hall D)
• Youth Inaugural Ball for young Americans ages 18 to 35 (Washington Hilton)
Other Mainland celebrations include invitation-only parties established by the Presidential Inaugural Committee such as the Commander-in-Chief's Ball, Obama Home States Inaugural Ball, Biden Home States Inaugural Ball, Eastern Inaugural Ball, Mid-Atlantic Inaugural Ball, Midwest Inaugural Ball, Southern Inaugural Ball and the Western Inaugural Ball.
If you're attending the celebrations on the Mainland, we recommend grabbing an extra sweater or two. Forecasters expect temperatures to be in the high 20s and low 30s. But for Obama's supporters in Hawaii, leave the jackets at home.