Our 2014 "Best of Hawaii" issue is out! Check out some of our picks for Best Hawaii "Fun, Etc."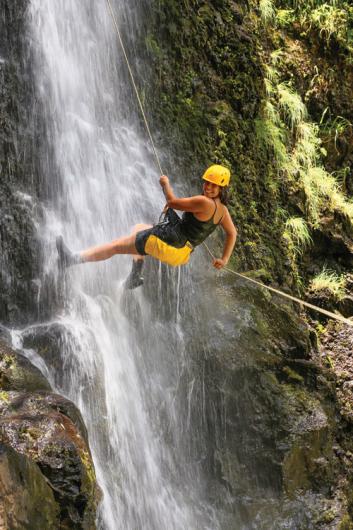 HAWAII Magazine's 2014 "Best of Hawaii" issue is on-sale nationwide now! The perennially popular guide features our annual collection of stuff that makes our Islands great, selected by our editorial team.
The September/October "Best of" issue is chock-full of staff-curated standouts, highlighting the best of the best throughout the state. From the "Best Edible Jewels," to the "Best Comfort Food on Lanai" and even "Best Make-Your-Own Stuff," "Best Reason to Skip the Ocean" and "Best Retreat," you're sure to find lots of awesome Hawaii tips and insights.
Our 101 "Best of" picks are gathered within four umbrella sections, "Places!" "Eats & Drinks!" "Stuff!" and "Fun, Etc!" You'll have to grab a copy of the "Best of Hawaii" issue to see all of our picks (we recommend subscribing to HAWAII Magazine so you never miss an issue).
Over the past few weeks, we've posted select picks from our "Best of Hawaii" feature here on HawaiiMagazine.com. We've already shared some of our favorite Best of Hawaii 2014 "Places!", Best of Hawaii 2014 "Eats and Drinks!" and Best of Hawaii 2014 "Stuff!" Today we're offering our final installment—five of our 14 winners from our Best of Hawaii "Fun, Etc!" section.
"Best of Hawaii 2014: "Fun, Etc!""
(5 of 14)
by Derek Paiva, Kristie Castanera and Dawn Sakamoto
"Best Reason to Take a Leap Off a Waterfall"
Rappel Maui

If you've ever dreamed of canyoneering down jungle cliff faces a la Lara Croft or Indiana Jones dream no more. This hiking and rappelling (and if you so desire, swimming) adventure takes guests on a hike deep into a secluded Hana Coast rainforest valley then down several 30-, 50- and 60- foot waterfalls emptying into natural pools. Your guides are hikers, climbers and canyoneers. Outside of its standard tour, Rappel Maui also offers full-day to multi-day master courses in introductory, technical and advanced canyoneering, canyon rescue and wilderness first aid. [Look for a full Island Hopping feature on a day with Rappel Maui, coming soon in HAWAII Magazine.]
Rappel Maui
(808) 270-1500 • rappelmaui.com
"Best Kupuna Kanikapila"
Kupuna Kanikapila at Hotel Molokai

As low-key cool as its resident instrumentalists and vocalists who gather each Friday afternoon to play into the evening, the Kupuna Kanikapila on the oceanfront lanai of Hotel Molokai is one of the island's great traditions. It's one of its most welcoming of all comers, too. Kupuna means "elders" in Hawaiian. Kanikapila, loosely used, means "jam session." Folks arrive dressy and casual, gather around a long table, open thick binders of sheet music and lyrics and then just play and sing. You can sing along or just sit back and enjoy it all. 'Round 9 p.m. everyone joins hands and sings "Hawaii Aloha." All pau (finished).
Hotel Molokai
1300 Kamehameha V Highway, Kaunakakai, Molokai • (808) 660-3408
hotelmolokai.com
"Best Excuse Not to Get Off Your Ass"
Kalaupapa Guided Mule Tour

We've been asked, so here's the answer. Yes, you can absolutely trust the namesake beasts of burden of the Kalaupapa Guided Mule Tour to safely carry you down, then back up, the narrow switchback trail descending Molokai's 1,700-foot north coast sea cliffs to remote Kalaupapa peninsula. These surefooted mules know what they're doing. And instead of watching your step, you'll take in unmatched views of the peninsula all the way down on the only mode of transportation, short of small aircraft, for entering Kalaupapa National Historical Park. Just remember not to get off your you-know-what.
Kalaupapa Guided Mule Tour
(808) 567-7550 • muleride.com
Photo: Hawaiian Airlines
"Best Airline Design"
Ohana by Hawaiian

Hilo-based artist/designer Sig Zane and son Kuhao's exquisitely modern, yet tradition-inspired, livery design for Hawaiian Airlines new turboprop interisland air service Ohana by Hawaiian is a work of art with significant meaning. Basing their design on the air carrier's interisland route map, the Zanes then incorporated a trio of kapa cloth patterns into the final design: piko, representing Hawaiian ancestors and progeny; manu, representing transportation with a bird in flight and the prow of a canoe; and kalo, representing family. We can't help but stop and study it every time we board a flight.
Ohana by Hawaiian
hawaiianairlines.com/ohana
"Best Upcoming Likely-Still-Untitled-When-You-Read-This Filmed-In-Hawaii Movie"
Cameron Crowe's Untitled Hawaiian Movie

This much we know: The next film from our favorite music-journalist-turned-big-screen-director was filmed on Oahu in late 2013; stars Bradley Cooper, Emma Stone, Rachel McAdams, Alec Baldwin and Bill Murray; was once titled Deep Tiki (though, thankfully, no more) and is a romantic-comedy revolving around a military contractor (Cooper) who returns to Honolulu, reconnects with an old flame (McAdams), connects with a new flame (Stone), and must also deal with the launch of a satellite system by an eccentric billionaire (Murray), maybe. A year after filming ended, the flick is still untitled and was delayed from a Christmas Day release to May 2015. Still, we're happy to wait, Mr. Crowe.