Our Guide to the Aloha Stadium Swap Meet & Marketplace
Check out our tips and tricks to navigating Oahu's top spot for souvenirs, local treats and more.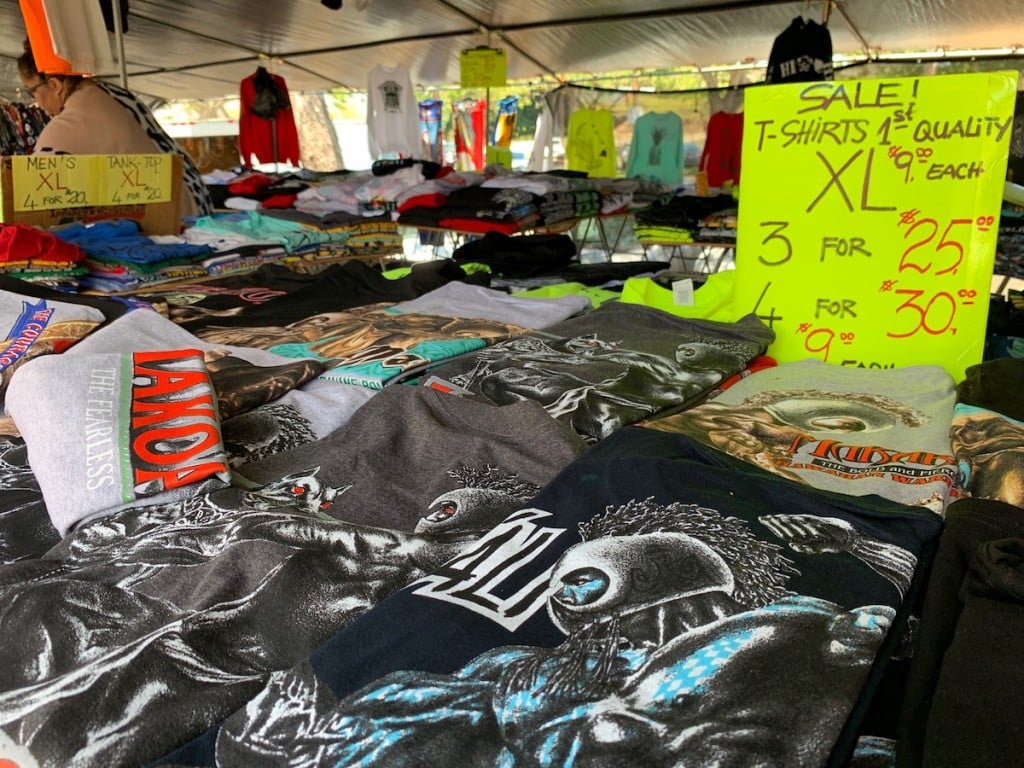 Fresh and juicy starfruit, $5 T-shirts, handcarved personalized surfboard plaques—the Aloha Stadium Swap Meet & Marketplace has it all.
The swap meet—a popular spot for locals and visitors alike since 1979—offers row upon row of stalls wrapped around Aloha Stadium for your perusal, offering everything from shell lei to freshly baked banana bread. Just 20 minutes from Waikiki, it's a great spot to find great deals on gifts to bring home or snacks to enjoy during your time in the Islands. You can even find tropical-printed luggage that you can fill with your new swap meet finds.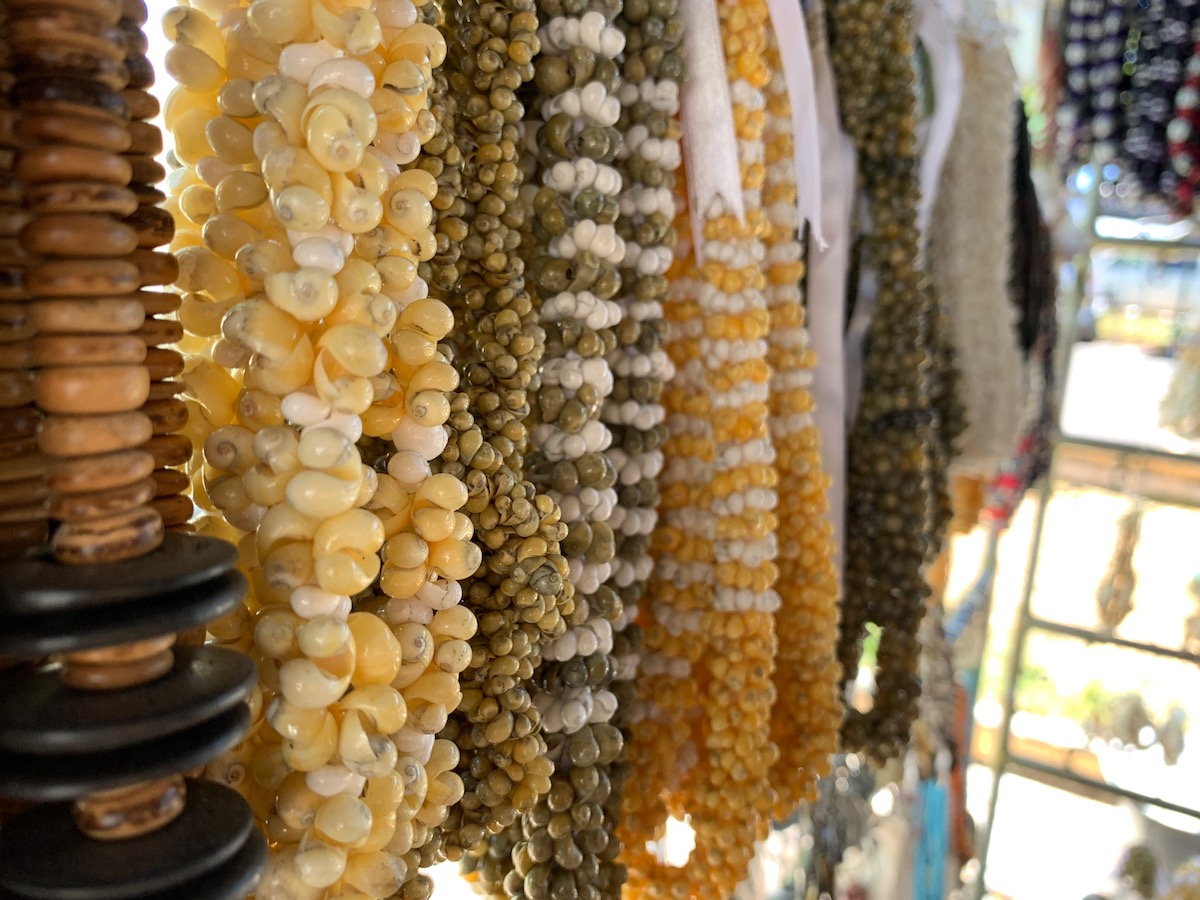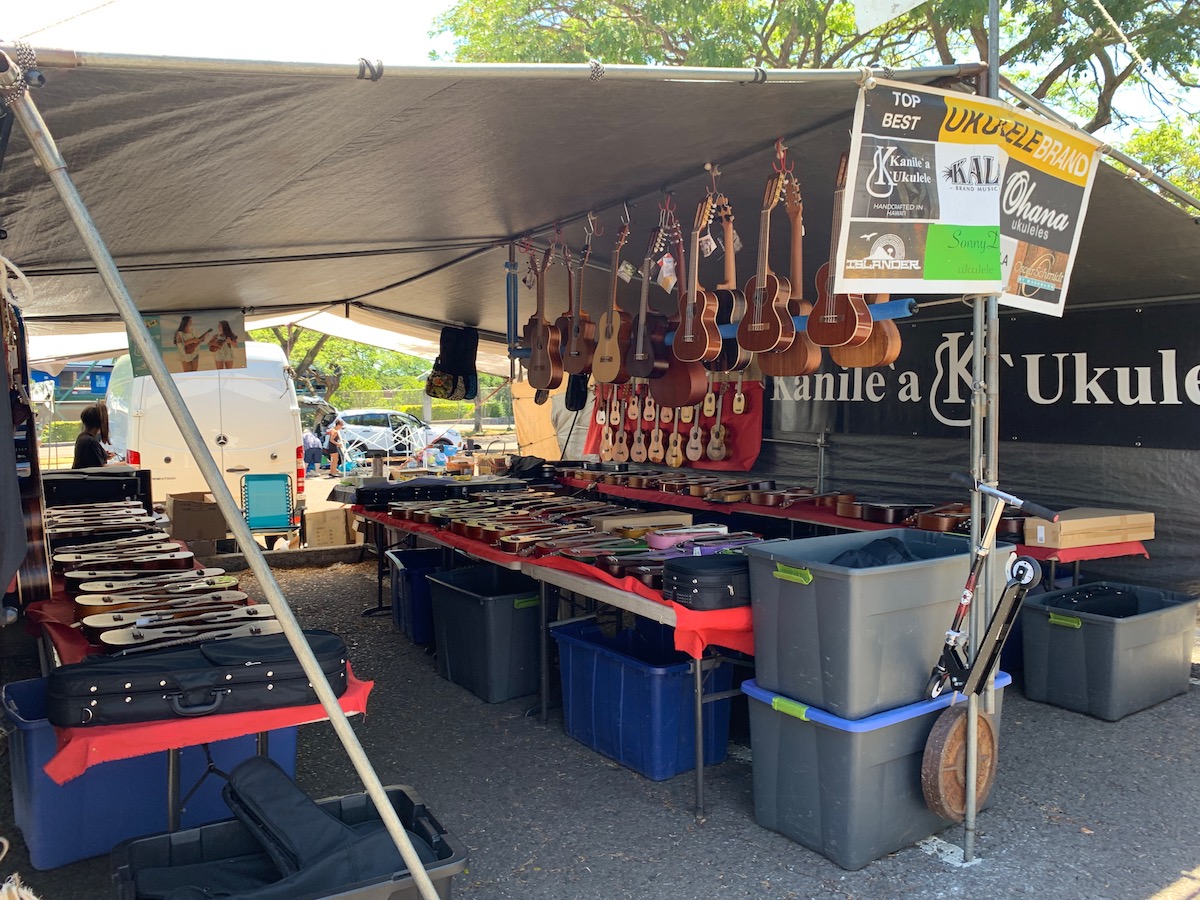 However, it's easy to get overwhelmed by the 400-plus stalls that set up at the market on Wednesdays, Saturdays and Sundays. So before you head over to Aloha Stadium, here are our tips and tricks to navigating Hawaii's largest open-air market:
Get there early.
Hawaii's sun is no joke. If you want to fully enjoy perusing each stall—and not have to worry about reapplying sunscreen—head over to the swap meet earlier in the morning. Doors open at 8 a.m. on Wednesdays and Saturdays and 6:30 a.m. on Sundays, so you can get your shopping in early, with time later to hang at the beach or hike Oahu's lush mountainsides. Plus, you'll have first dibs on produce and other wares.
Wear sunscreen.
Aloha Swap Meet & Marketplace is open air, so as you make your way from vendor to vendor, you're prone to get a sunburn. So slap on the sunscreen. You'll thank us later.
Shop around.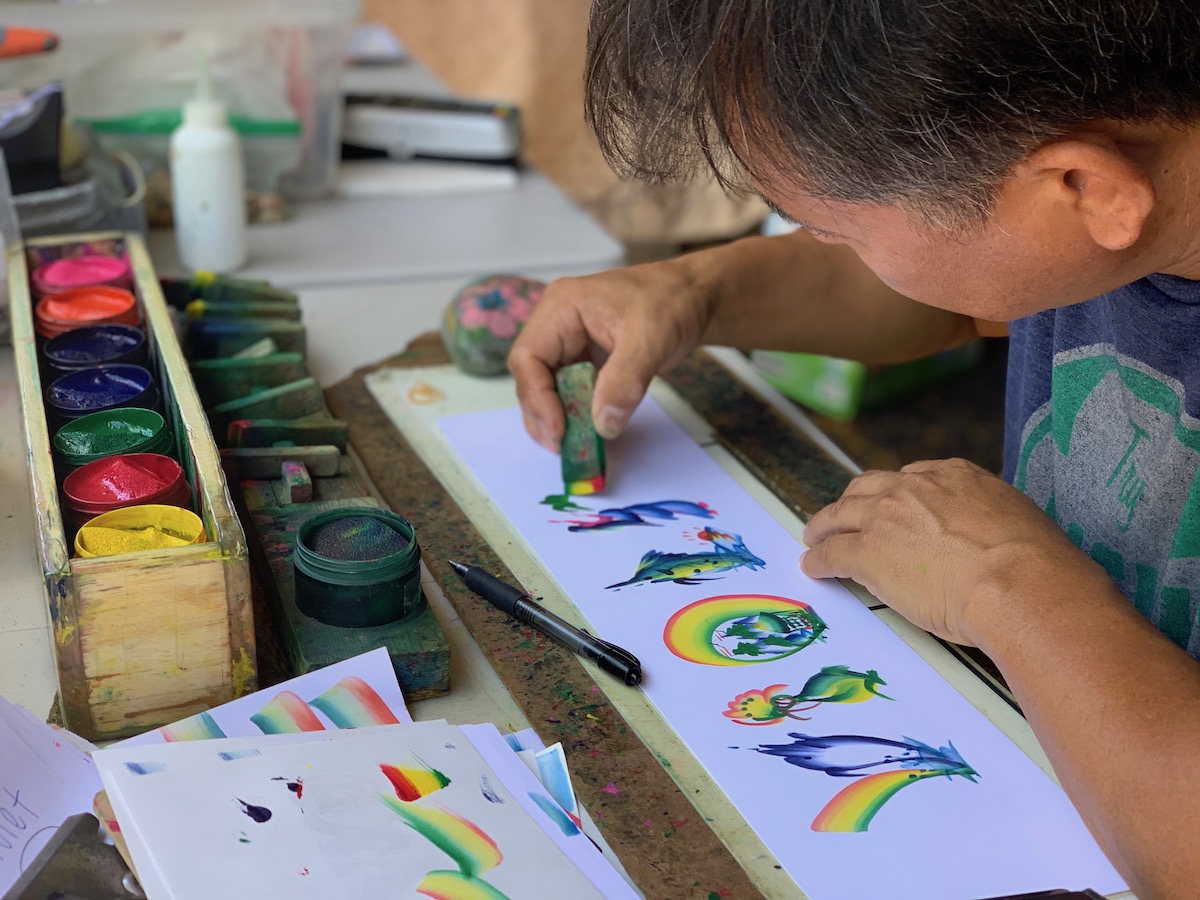 It's tempting to buy the first bag or necklace that catches your eye, but take the time to check out the other stands before pulling out your wallet. Many shops carry similar goods and often the first place you stop doesn't offer the cheapest price. You may save yourself a few dollars that you can spend on a refreshing shave ice later.
Stay hydrated.
Bring your water canteen. Throw some ice in there, too, and you'll stay energized as you check out each stall's offerings. If you forget your bottle at home, don't worry. There are plenty of ways to cool off—shave ice carts, freshly opened coconuts full of cool water and vendors selling beverages.
Try new fruits.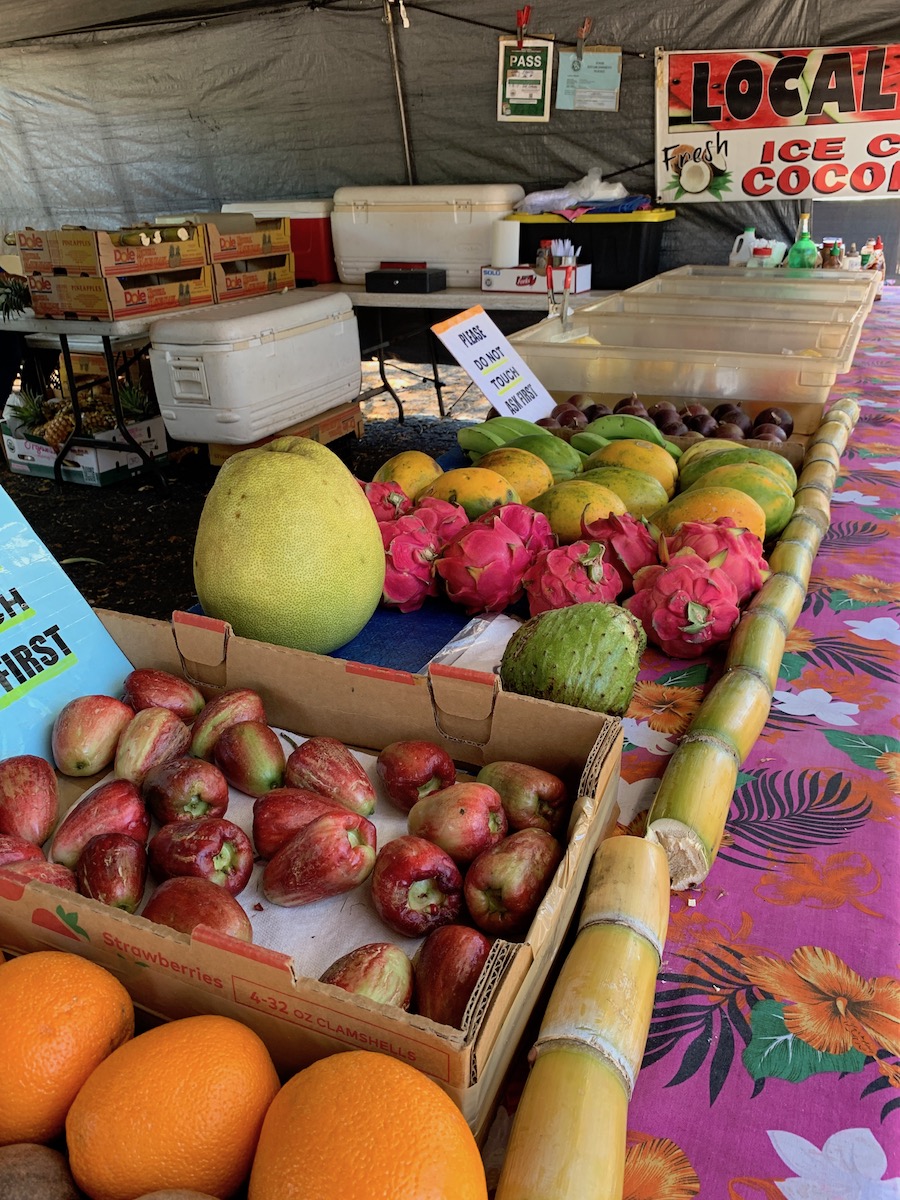 Thanks to Hawaii's diverse climate zones, the Islands produce a bounty of fruits—some familiar (mango) and some strange (chocolate sapote). So when you see a fruit vendor at the market, stop by and see what's in season. They'll tell you how to eat it and sometimes you can find the fruit presliced for easy snacking. It's oftentimes a lot cheaper and fresher than the tropical fruit you see in grocery stores. You might find your new favorite fruit—just don't be upset if it's difficult to find back home.
Don't feel like you have to see everything.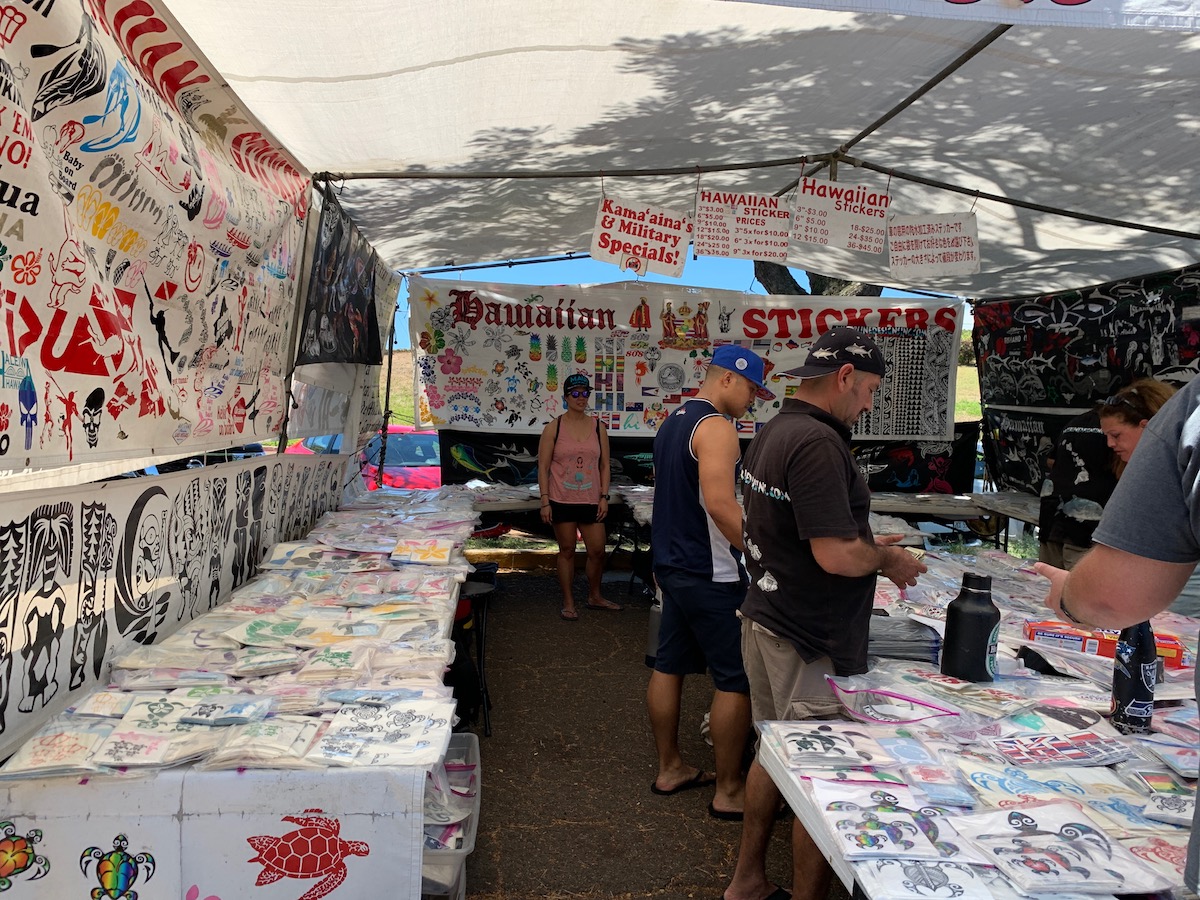 It's easy to feel pressured to walk the entire loop of shops around Aloha Stadium to ensure you aren't missing any goodies or killer finds along the way. We know the feeling, but you'll be at the swap meet all day if you stop at every stand. Plus, lots of them sell similar things. Our suggestion? Save yourself the sore feet and spend your time enjoying the market rather than racing to see it all.
Bring reusable bags, if possible.
Most stands have plastic shopping bags for your newly purchased goods—despite the statewide ban—but save the environment and BYOB (bring your own bag). Plus, you'll be able to fit more purchases in your own bags than the thin plastic ones.
Don't forget cash.
While some vendors accept credit and debit cards, most stalls are cash only. Swing by the ATM on the way to the stadium and you can start shopping as soon as you get out of the car. There are also ATMs scattered among the stands, should you forget. Have at least a few dollars on hand, though—admission to the swap meet is $1 per person.
Sundays 6:30 a.m. to 3 p.m., Wednesdays and Saturdays 8 a.m. to 3 p.m., $1 entry per person, 99-500 Salt Lake Blvd., Honolulu, (808) 486-6704, alohastadiumswapmeet.net