Pearl Harbor unknowns from the USS Oklahoma being identified, after 75 years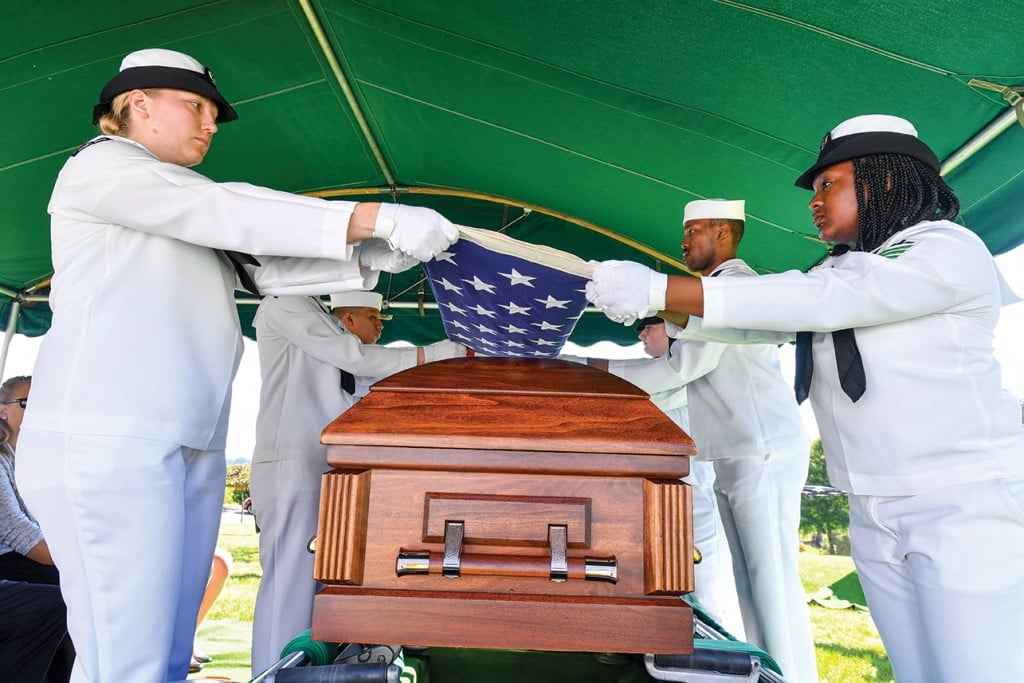 The USS Oklahoma lost 429 members of its sailors and Marines after the ship flooded and rolled over within 15 minutes of impact during the attack at Pearl Harbor. Unlike the Arizona, the Oklahoma was righted and its 388 unidentified personnel who died were buried in unknown graves in 1950 at the National Memorial Cemetery of the Pacific, which is where they remained until recently.
Seventy-five years later, the crewmen killed aboard the USS Oklahoma are finally being sent home to their families, thanks in part to advancements in science and technology.
"The decision was made by the Deputy Secretary of Defense in April of last year to allow us to go forward with the disinterment of the [unknown graves from the] USS Oklahoma," says Dr. Debra Zinni, a forensic anthropologist and laboratory manager at the Defense POW/MIA Accounting Agency. The agency is responsible for accounting heroes from past conflicts, including World War II, and also the Vietnam, Korean and Cold Wars.
"For many years, the Department of Defense considered the complexities of the decision to disinter the unknowns associated with the USS Oklahoma," she continues. "And it stemmed from a disinterment of a casket in 2003, with the help of Mr. Raymond Emory, a Pearl Harbor survivor, who had done some research and brought it to our attention. We thought there were five individuals in that one casket."
The agency found more than 100 individuals in the casket, then realizing that it would need to disinter all remains in order to identify each person properly.
"The disinterment took about six months to complete and, to date, we have identified 46 individuals, and we also have eight identifications that are pending," Zinni says. "The goal is to identify all, however, we know that we may not be able to identify all of them."