Pearl Harbor USS Arizona Memorial boat tours suspended until April 15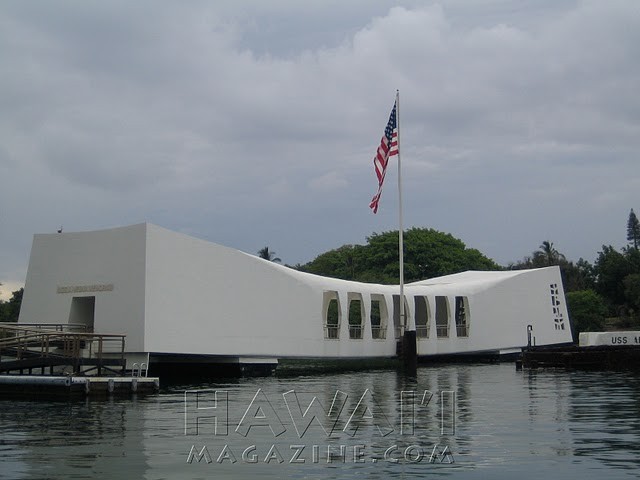 The National Park Service this week shut down all boat tours to the USS Arizona Memorial thorough April 14 to facilitate ongoing construction on the memorial's new visitor center.
The popular boat tours, which escort more than 4,000 visitors each day from the visitor center to the Pearl Harbor-berthed memorial, are being suspended to finish foundation work near the center's dockside theater. Boat tours will resume on April 15.
If you're on Oahu between now and April 14, and were planning a visit to the USS Arizona Memorial, here's what you need to know:
• The USS Arizona Memorial Visitor Center is still open daily, from 7 a.m. to 5 p.m. Admission is free.
• All other historic sites at Pearl Harbor will remain open, as well, including the USS Bowfin Submarine Park & Museum, the Battleship Missouri Memorial and Pacific Aviation Museum.
Construction on a new 17,750 square-foot USS Arizona Memorial Visitor Center began in March 2009, at a cost of $58 million. Four phases of construction work were planned for the site over 21 months, while the current visitor center and boat tours remained open. Dedication of the brand new visitor center is scheduled for Dec. 7, 2010—the 69th anniversary of the Pearl Harbor attack.
The USS Arizona Memorial—constructed above the sunken hull of the battleship in Pearl Harbor—is not part of the redesign project.
The National Park Service deemed the two-week shut down necessary when it could not secure an alternate dock site to accommodate the amount of visitors taking the boat tours daily. Construction over the next two weeks near the visitor center's theater and boat dock is part of continuing work to reinforce the facility's waterfront foundation, originally built over landfill.
Boat tour operations were also shut down over several days in December, January and February to accommodate construction on the visitor center's boat docks.
For more information on the USS Arizona Memorial and the World War II Valor in the Pacific National Monument at Pearl Harbor, visit www.nps.gov/valr.