Pearl Harbor's USS Arizona Memorial will be open by March
The National Parks Services gives a clear timeline for repairs at the memorial, which has been closed since May.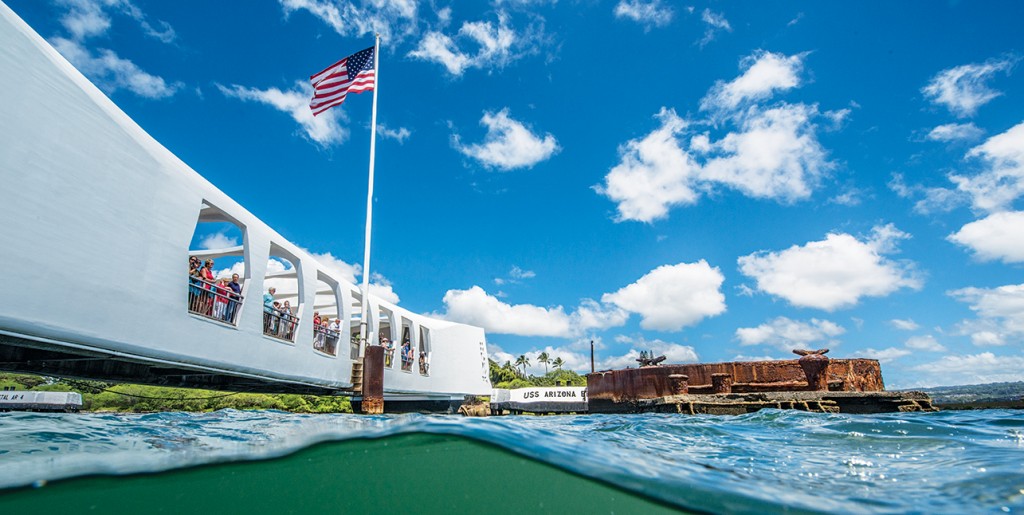 Recent information has come to light on the still closed USS Arizona Memorial, which has been off-limits to visitors since workers first noticed structural damage on the visitor loading ramp this May. However, a posting on the National Park Service website indicates that repairs should be completed by the end of March 2019. This timeline, which provides a clearer end date than others offered by the NPS, is thanks to the completion of the repair project's planning and design phase.
The news is a mixed bag for some, as the memorial will be closed through Dec. 7, which is Pearl Harbor Remembrance Day. "Not being able to welcome survivors and their families on the USS Arizona Memorial this coming Dec. 7 is heartbreaking," says Jacqueline Ashwell, superintendent of the WWII Valor in the Pacific National Monument. "After exploring multiple options, we are working with our friends in the U.S. Navy to hold an intimate ceremony aboard a vessel adjacent to the USS Arizona. The Navy has been our partner every step of the way, and I could not be more grateful for their support."
Although details are unclear as to how elaborate this ceremony will be, NPS is hoping it will allow survivors and family members to pay their respects. This private ceremony will run in conjunction with a larger ceremony at the Pearl Harbor Visitor Center.
If you're still headed to Pearl Harbor and aren't sure what to check out first, see our guide on the historic site, or get an inside look at the USS Missouri by watching our video here.