Planning a Hawaiʻi Vacation Soon? Read Our Latest Issue
Our digital-exclusive September/October 2021 issue is filled with insider tips for your next trip to the Islands.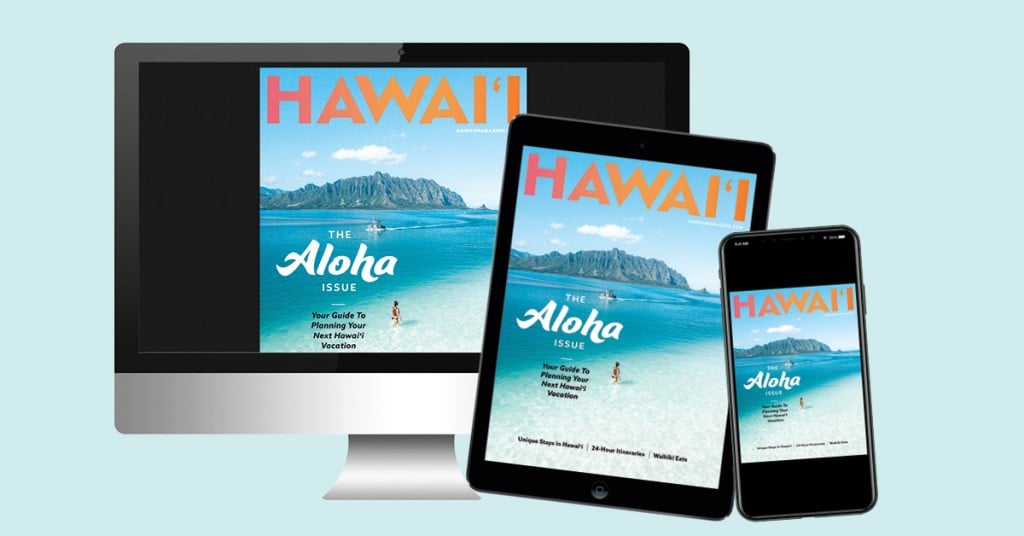 Like many of you, we're eager to travel—but right now it's a bit complicated.
That's especially true if you're flying to Hawaiʻi, which launched its Safe Travels Hawaiʻi program on Oct. 15, 2020 and began welcoming vaccinated travelers—no COVID test, no quarantine—from July 8, 2021. Even with these programs in place, the rules change often—and they vary from island to island.
That's where we come in.
We put together a comprehensive how-to guide to help you plan your next vacation to the Islands, whether that's as soon as this winter or next summer. Our 69-page digital-exclusive issue covers everything from how the state's vaccine passport works to our favorite Waikīkī eateries right now. We've even included full-page, 24-hour itineraries for every major island, easy to print or download to your tablet or smartphone to use to plan your next trip.
Best part? It's free!
So how do you read this digital-only mag?
Two ways: You can view the issue above or here or get our HAWAIʻI Magazine app, which can be downloaded to your smartphone or tablet through Apple's App Store or Google Play (for Androids).
Did we mention it's free?
Be safe, stay healthy and we hope to see you in the Islands soon!