Podcast Show Notes: Have Aloha Will Travel EP18
This week HAWAII Magazine's own Kevin Allen, Catherine Toth Fox and Kayla Rivera discuss their recent trip to the Big Island.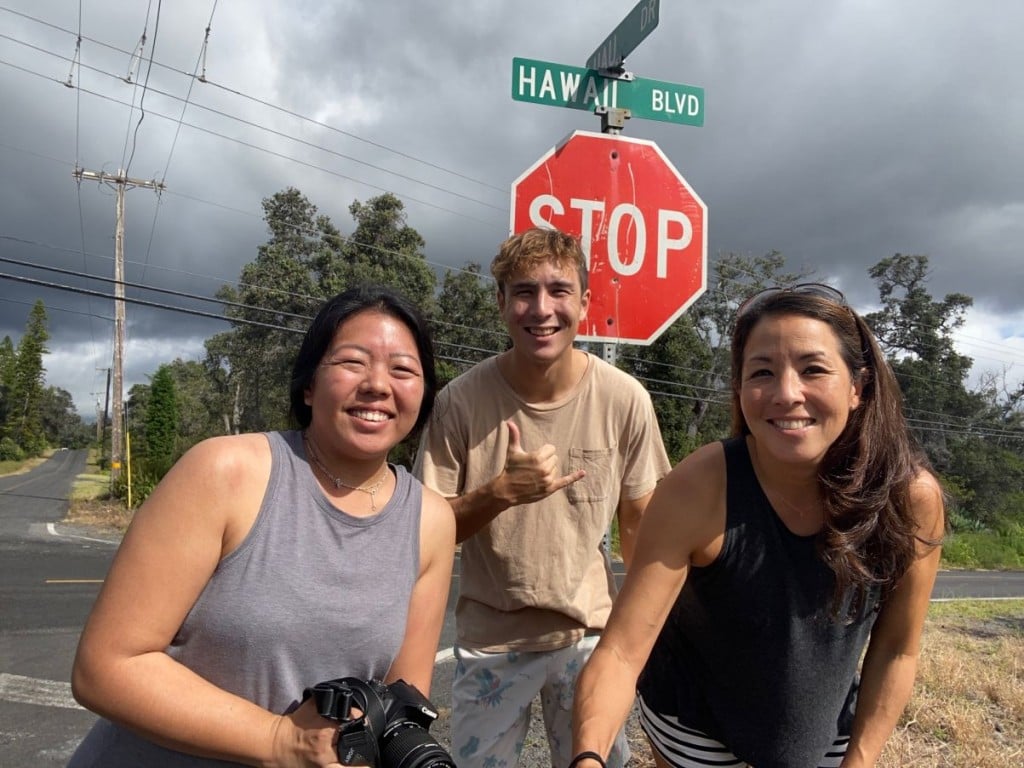 Don't be fooled! Although Kevin Allen clearly states it's the 17th episode of the Have Aloha Will Travel podcast, your biweekly dose of everything Hawaii, it is, in fact, the 18th episode. This week, Cat and Kevin bring on HAWAII Magazine art director Kayla Rivera to talk about their recent trip to the Big Island. They also chat a lot about local truck brands and celebrity crushes, but the main focus is on Hawaii Island, promise.
Speaking of big, the Hilton Waikoloa Village is the first topic of discussion, where the team stayed and ate at Nui Italian Restaurant. (What's up Casey and Andrew!) From there, the crew went to Ka Lae, or South Point, the southernmost point of the United States, sort of. Afterward, Cat, Kevin and Kayla kept heading south to Punaluu Bake Shop, where they finally got to use their employee discount. It's a long story.
Driving back towards Kona, the gang also dropped by Holualoa, a small coffee-town that rests on the slopes of Hualalai Volcano. Holualoa Ukulele Gallery was the first place they visited, which sells collector ukulele and even hosts an ukulele-making workshop. After peeking in at Holualoa Inn, Kevin needed a coffee break at Holuakoa Gardens, a restaurant and café which has a serene outdoor seating area.
Cat, who has spent a considerable amount of time on the Big Island, had the great idea of stopping at Kaaloa's Super J's (83-5409 Mamalahoa Hwy, Captain Cook, (808) 328-9566), a small, family-owned Hawaiian food vendor that specializes in mini laulau and ono (delicious) haupia. The team also took pitstops at Manuka State Wayside, Mark Twain Square (Waiohinu, 95-6016 Mamalahoa Hwy, Naalehu) and The Coffee Shack, which has got a killer view of Kealakekua Bay.
Finally, Cat, Kevin and Kayla got their hands dirty digging through old treasures and newer threads at Captain Cook's many antique shops and boutiques, like Flashback Alley, Blue Ginger Gallery and Creative Costumes. On their way out, the gang stopped at Standard Bakery, which has been in Captain Cook since 1941 and is known for its Chantilly cake.
Got questions or comments? You can email us at media@hawaiimagazine.com. Follow us social media @hawaiimagazine, and be sure to subscribe to our channel on SoundCloud or iTunes. Also, be sure to check out our Shopify which has new items for sale.