Podcast Show Notes: Have Aloha Will Travel EP33
On this week's "Have Aloha Will Travel" podcast, Cat and Kevin chat with Frolic Hawaii's Kelli Shiroma about their favorite take-out spots and restaurants they're excited to dine-in at now that Hawai'i businesses are reopening.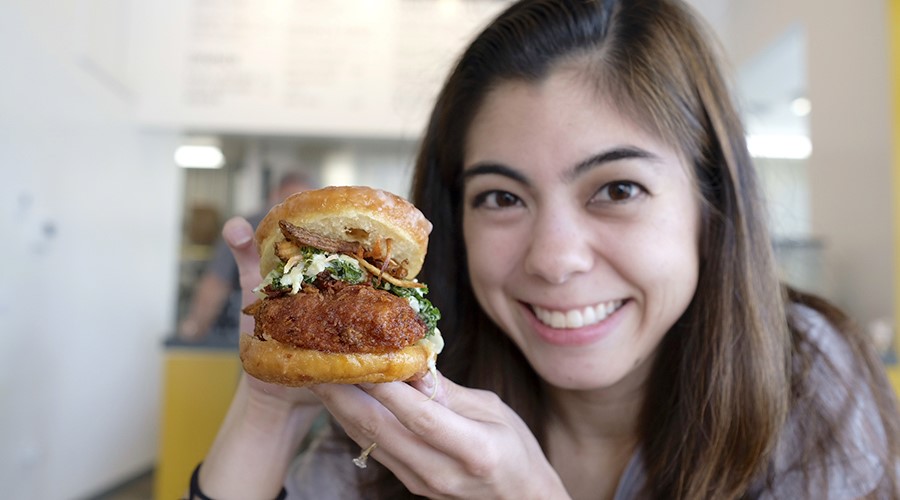 On this week's episode of the "Have Aloha Will Travel" podcast, editors Cat and Kevin welcomed back Frolic Hawai'i's Associate Editor Kelli Shiroma to talk about their favorite local eats and what foods they've been enjoying during stay-at-home orders. This is Kelli's second time on the podcast, and you can listen to Kelli's podcast debut on Episode 14 here.
Since the state issued stay-at-home orders, Kelli has been busy producing "Two-Minute Takeout," a new video series where she reviews takeout from local businesses. She's also written about which restaurants on O'ahu are reopening first and what changes you'll see when you eat at restaurants again. You can follow Kelli for more food and travel updates on Instagram @kellishiromabraiotta.
Cat and Kelli shifted the conversation to talk about their love of curbside delivery from places like Pipeline Bakery and Creamery and Midnight Hi, and their recent experience previewing the ramen from Tanaka Ramen & Izakaya opened its first of three locations on June 5. And Kevin talked about how he'll miss O'ahu favorite Like Like Drive Inn, which closed on April 30 after 67 years of operation.
The crew wrapped up their conversation by talking about recipes they're excited to try out including HAWAII Magazine favorites like Bryson Carvalho's Fluffy Pancakes and Hearty Omelets and Colin Hazama's Garlic Korean-Style Fried Chicken.
Got questions or comments? You can email us at media@hawaiimagazine.com. Follow us social media @hawaiimagazine, and be sure to subscribe to our channel on SoundCloud, iTunes or Spotify. Also, be sure to check out our Shopify for HAWAIʻI Magazine products.