Podcast Show Notes: Have Aloha Will Travel EP35
This week on the "Have Aloha Will Travel" podcast, Cat and Kevin talk story with Hawaiʻi-based artist Nick Kuchar.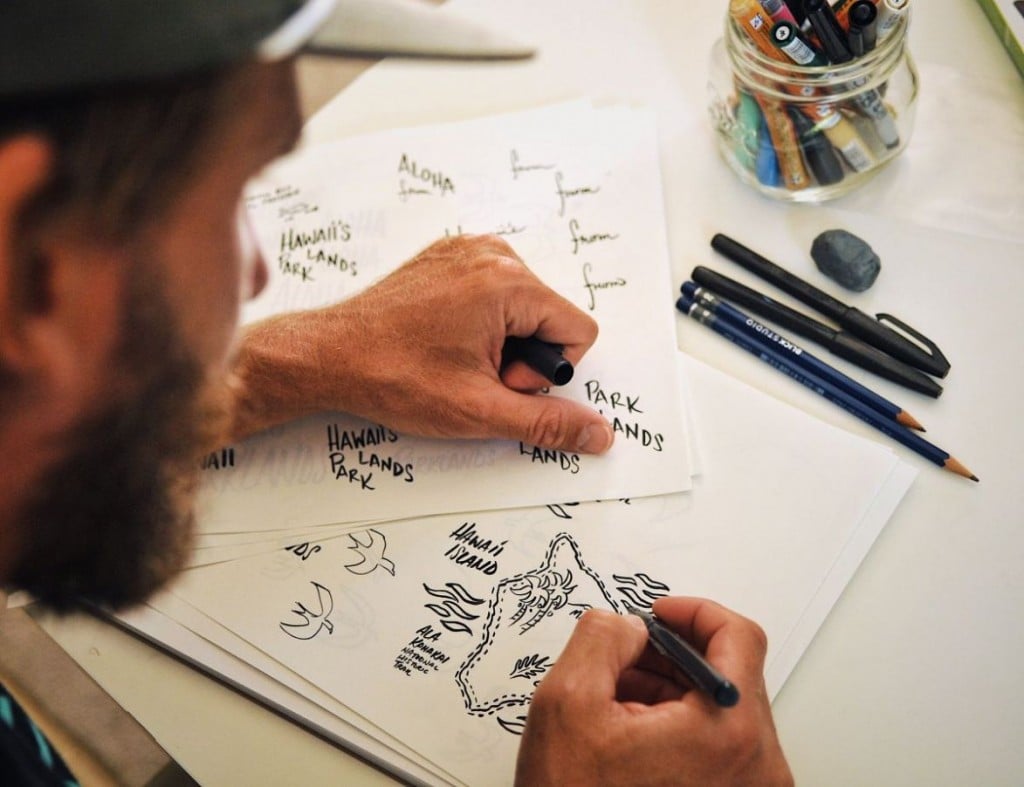 The Have Aloha Will Travel podcast is back again this week, with Cat and Kevin being joined by a very special guest, artist and designer Nick Kuchar!
Nick, who has been an artist for his entire life and made a name for himself in the Islands with his retro-inspired art style, has actually spoken to the magazine twice in the past, once for a Q&A and again to talk about how COVID-19 is affecting his business. His work can be found in galleries around Hawaiʻi, as well as on his site and Instagram page. If you have keiki (kids), or just love to make art on your own, you may also want to check out Nick's "Sketching with Nick" video series.
Kevin and Nick also discuss The City & County of Honolulu's new initiative, Open Street Sundays, which Kevin wrote an article about. Nick also mentions that he's working on a project he's doing in collaborations with Hungry Ear Records, one of Oʻahu's oldest records stores—they've been open since 1980!—and you can find the store's website here.
Got questions or comments? You can email us at media@hawaiimagazine.com. Follow us social media @hawaiimagazine, and be sure to subscribe to our channel on SoundCloud, iTunes or Spotify. Also, be sure to check out our Shopify for HAWAIʻI Magazine products.