Podcast Show Notes: Have Aloha Will Travel EP52
Lena Haapala of the Kokonut Koalition joins Cat and Kevin this week to talk about maintaining and preserving the Koko Crater Railway Trailhead.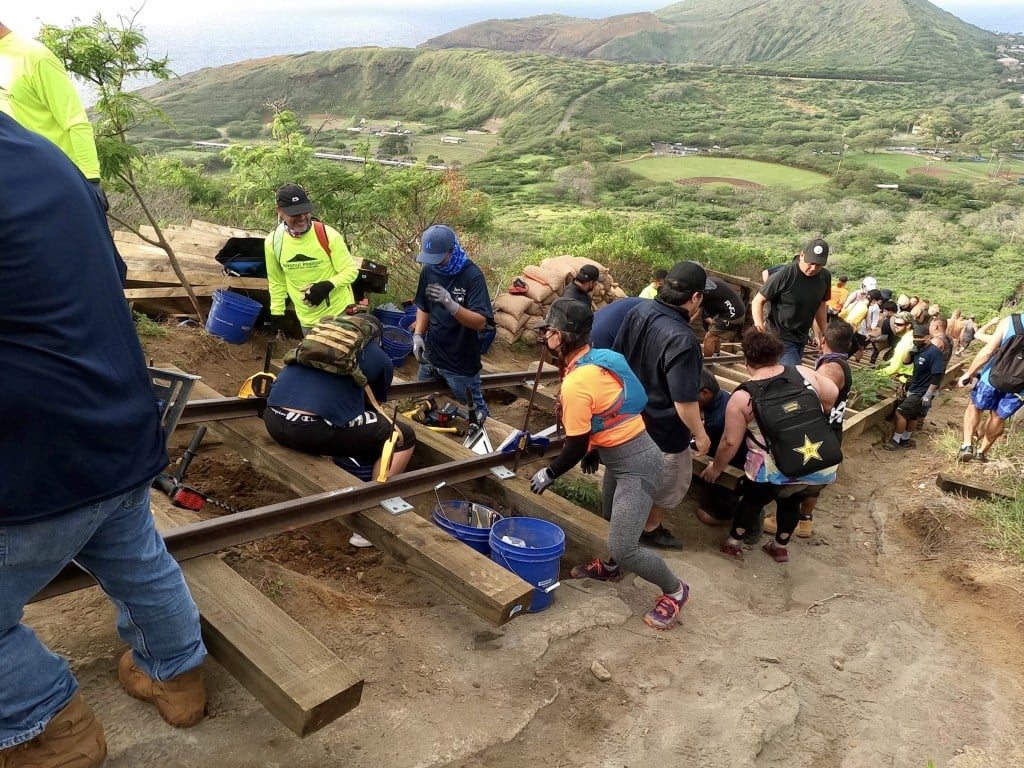 If you've spent any time on Oʻahu—or have hiked around the Islands—then you may have heard of the Koko Crater Railway Trailhead. The hike is a brutal uphill challenge that visitors and locals love—to the detriment of the trail itself. As the years have gone by, and hundreds of thousands of hikers reached the summit, the "steps" leading up to the top have begun to deteriorate.
To find out what the community is doing about it, Cat and Kevin chat with Lena Haapala, a Koko Crater veteran and a member of the Kokonut Koalition, a community-run nonprofit organization that looks to revitalize and maintain the trail for years to come.
In the episode, Cat, Kevin and Lena talk about Haapala's personal history with the hike, and how she ended up getting involved with the Kokonut Koalition. Largely funded by donations and volunteer efforts, Lena also talks about how you can get involved even if you're not on island, like by using Amazon Smile's program, which sends half a percent of the money Amazon makes from you to a charity of your choice. For more information about the Kokonut Koalition, you can visit its website here.
Got questions or comments for us? You can email us at media@hawaiimagazine.com. Follow us on social media @hawaiimagazine, and be sure to subscribe to our channel on SoundCloud, iTunes or Spotify. Also, be sure to check out our Shopify for HAWAIʻI Magazine products.