Podcast Show Notes: Have Aloha Will Travel EP67
Hear all about our September/October Digital Issue in this episode of the Have Aloha Will Travel podcast.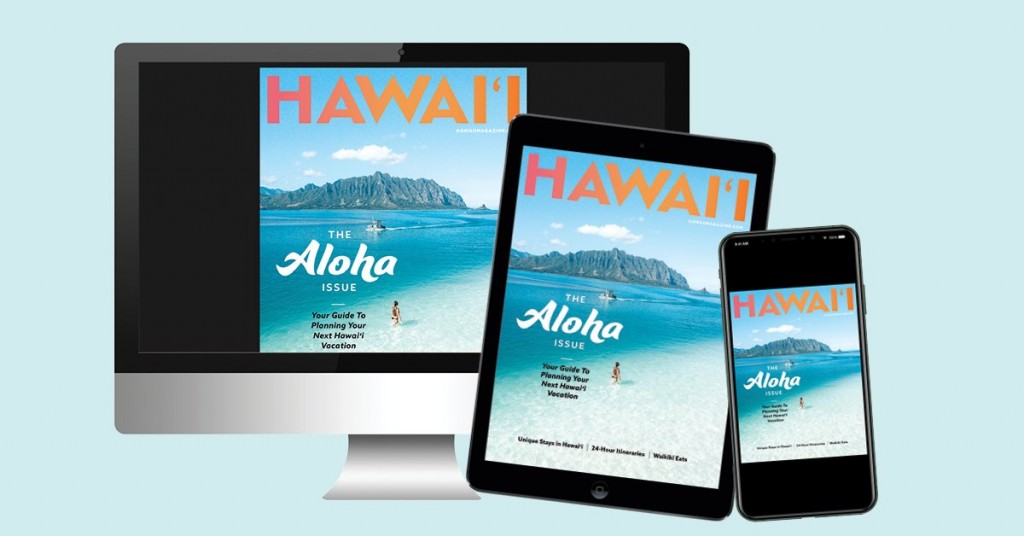 Yes, HAWAIʻI Magazine still publishes issues.
While we are on a print hiatus, the editorial team here at HAWAIʻI Magazine has been putting together digital issues in 2021, and recently released their September/October edition. You can read all about how to access this digital issue, and why you need it to plan your next Hawaiʻi vacation, here.
But, if you're still not convinced, let HAWAIʻI Magazine editors Cat and Kevin regale you about some of the stories included in the issue—and what exactly went into the making of this digital issue. And they talk, a lot, about a wide range of topics, from behind-the-scenes looks at some of Hawaiʻi's most unique rentals to an in-depth peek at how Cat and Kevin structured out their 24-hour island itineraries—you'll have to read more about that in the issue—and what it was like planning a travel magazine during a global pandemic.
Also! HAWAIʻI Magazine's 23rd Annual Photo Contest is still open to submission, and photographers can submit photos into five familiar categories; Land, Ocean, People, Wildlife and Sunrise or Sunset. The contest runs until Oct. 17, 2021, so be sure to enter soon at hawaiimagazine.com/shop.
Got questions or comments for us? You can email us at media@hawaiimagazine.com. Follow us on social media @hawaiimagazine, and be sure to subscribe to our channel on SoundCloud, iTunes or Spotify. Also, be sure to check out our Shopify for HAWAIʻI Magazine products.