Popular Mānoa Falls Trail on Oʻahu to Reopen on Saturday
Perfecting timing, too, as it's National Trails Day.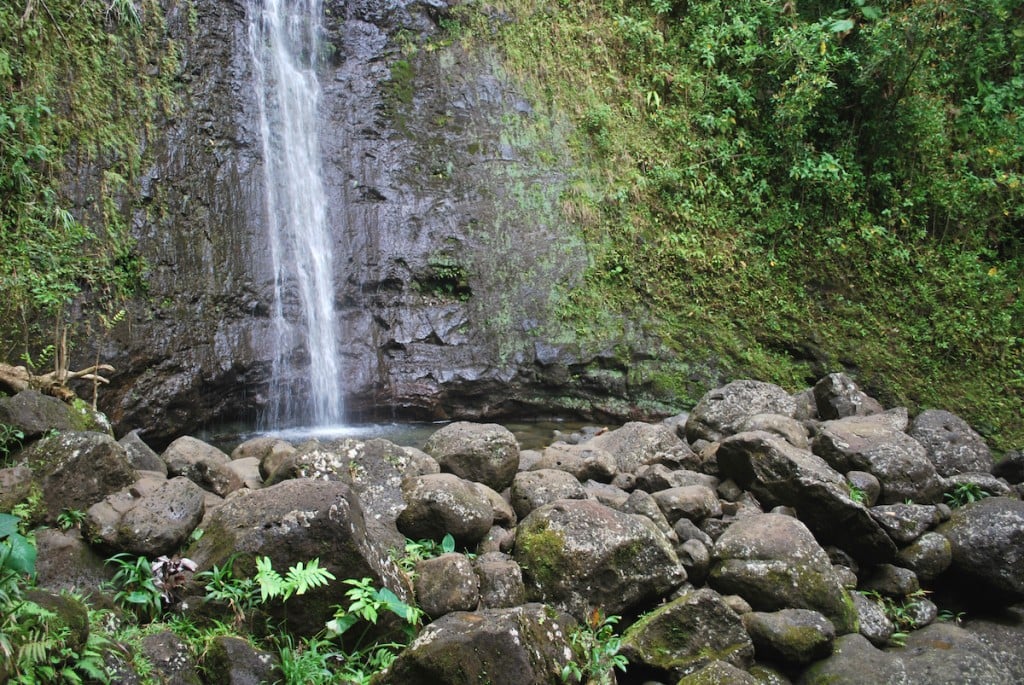 Just in time for National Trails Day on June 5, the popular Mānoa Falls Trail will reopen on Saturday after being closed for nearly two years for safety improvements.
The 0.8-mile trail in lush Mānoa Valley on Oʻahu was closed in July 2019 for the installation of a fence next to the waterfall to prevent falling rocks. While it was closed, the state also installed some long-overdue safety improvements, including widening the trails to accommodate two-way traffic, adding new steps leading to the waterfall viewing area and installing new rest areas, benches and interpretative signs to engage hikers and encourage them to appreciate and learn more about this important rainforest watershed.
Prior to the COVID-19 pandemic, the trail, which is part of the state's Na Ala Hele Trail and Access Program, attracted between 700 and 1,000 hikers a day.
"It's really about safety," said Aaron Lowe, Oʻahu Trails and Access specialist for the Nā Ala Hele Program, in a news release. "In a lush valley that gets 160 to 170 inches of rain a year, the trail was an eroding, slippery, muddy mess. After a lot of work during this extended closure, we are very happy to reopen a safer trail just in time for National Trails Day that is also better for the watershed."
For more information about this trail, visit here.