Popular Maui forest reserve and camping area, closed since August, will reopen April 3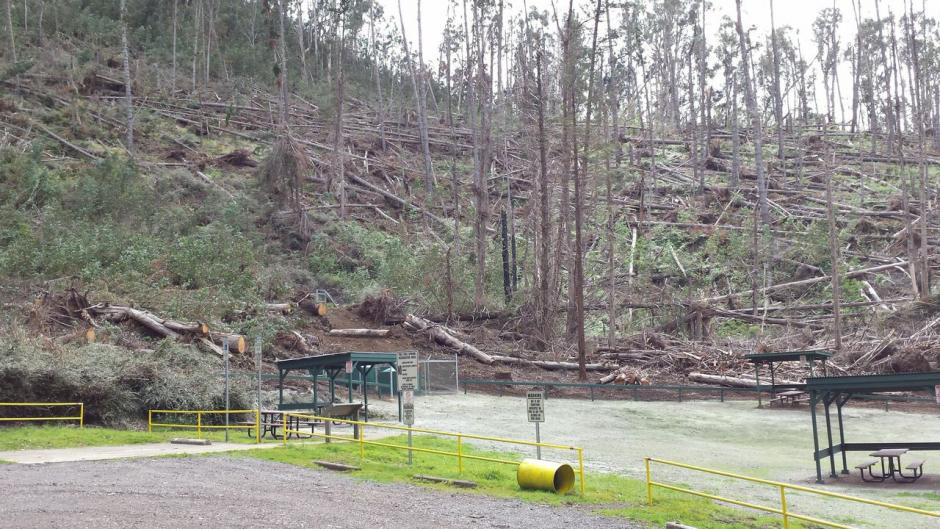 A popular state camping and recreation area inside an expansive forest reserve on the slopes of Haleakala in southern Maui will reopen to the public after nearly eight months of closure.
Both the Polipoli Springs State Recreation Area and Kula Forest Reserve will reopen on April 3, 2015. Camping and cabin reservations for Polipoli Springs and access to trails that run through the reserve will resume the same day.
The Kula Forest Reserve includes an extensive trail system through eucalyptus and conifer forests. The area was shuttered in early August of last year in anticipation of Tropical Storm Iselle and has remained closed due to public safety issues following damage sustained in the storm.
Hurricane Iselle threatened the main Hawaiian Islands as a category 4 hurricane in early Aug. 2014. Just prior to making landfall on Hawaii Island on Aug. 7, Iselle weakened substantially and was downgraded to a moderate tropical storm. Still, rainfall and heavy winds impacted the entire main Hawaiian Island chain—forests, parks and private lands throughout the state continue to recover.
The 21,000-acre Kula Forest Reserve experienced 50-80 mile-per-hour winds and thousands of downed trees during Tropical Storm Iselle. Trees fell in and around the 10-acre Polipoli Springs' campground and cabin area causing damage to some picnic tables and other structures.
Two and a half miles of trails within the Kula reserve and managed by the state's Na Ala Hele trail system also experienced significant damage. Eight Na Ala Hele-managed trails bordering and entering the reserve have remained closed and are also expected to open on April 3.
Hawaii Department of Land and Natural Resources (DLNR) Division of Forestry and Wildlife (DOFAW) has moved or cleared many of the downed trees in anticipation of reopening. Most of the impacted trees were state-planted eucalyptus timber and plantation stands and were not native trees.
A press release about the opening says that DOFAW officials have also taken the opportunity to make other needed improvements to the forest reserve and the Polipoli Springs Recreation Area, though do not mention what those improvements might be.