Prince Jonah Kūhiō is the Hawaiian Style Icon You Didn't Know You Needed
Follow the style rules laid out by this Hawaiian royal and you'll always be the best dressed guy in the room.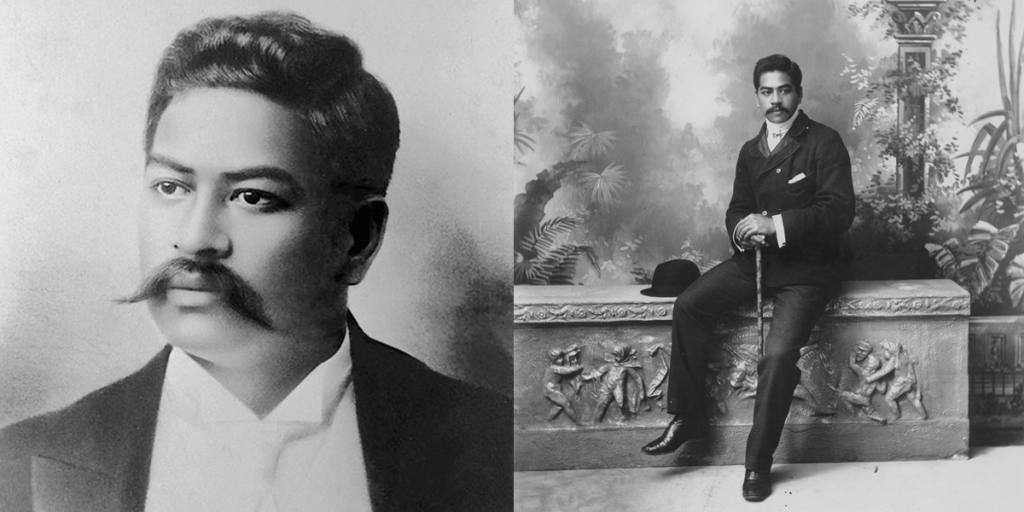 Who needs GQ when you have Prince Kūhiō?
Born Jonah Kūhiō Kalanianaʻole in 1871, the Hawaiian figure achieved a marquee of notable titles to hang around his neck like the bossiest chain of humblebrags. He was an heir to the Kingdom of Hawaiʻi, part of a rebellion to reinstate Queen Liliʻuokalani to her throne, a representative of the Territory of Hawaiʻi to the United States Congress and the founder of Hawaiian Home Lands.
But did you know he also knew how to rock a suit like nobody's business?
Case. In. Point.
It's clear we can all take a lesson from Prince Kūhiō's style book.
A deep sense of justice followed him into every political arena he ventured—right down to wherever he put on his leggings.
This is a photo of Prince Kūhiō putting on leggings, ladies and gentlemen.
"Prince Kūhiō, you make an ʻahu ʻula (feather cape) look so good it should be illegal."
Even when he actually was under arrest for doing something illegal* he looked fly as hell.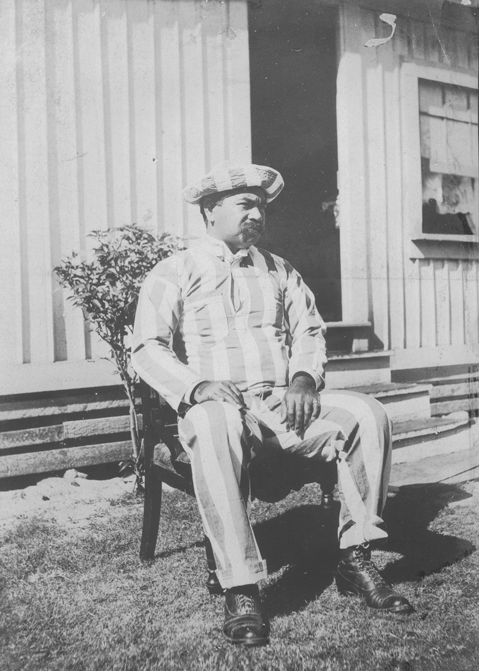 *Kūhiō was sentenced to a year in prison in 1895 for supporting the insurrection of Queen Liliʻuokalani after she was illegally overthrown.
Kūhiō means "chief who leaned forward as he stood" and he fulfilled that fashion destiny with his classy cane.
Oh, lean like a chief you say? Yeah, he did that.
Prince Kūhiō and his cane: 1.  Your Aloha Friday office look: 0
*Rushes out to Ala Moana Center to invest in a kick-ass cane*
His majestic mustache deserves its own Honolulu Fashion Week.
So commanding.
So magnificent.
So mustache.
So, what did we learn here today, fellas? Just print out this picture and show it to your barber the next time you get a haircut.
If you look half as stylish as Kūhiō, you'll leave a better man for it.