Q&A with Hawai'i Tourism Authority's Chief Brand Officer Kalani Ka'anā'anā
Ushering in a new model of travel in Hawai'i, Kalani Ka'anā'anā hopes to establish enriching experiences for visitors, while supporting Hawaiian culture, local communities and the Islands' natural resources.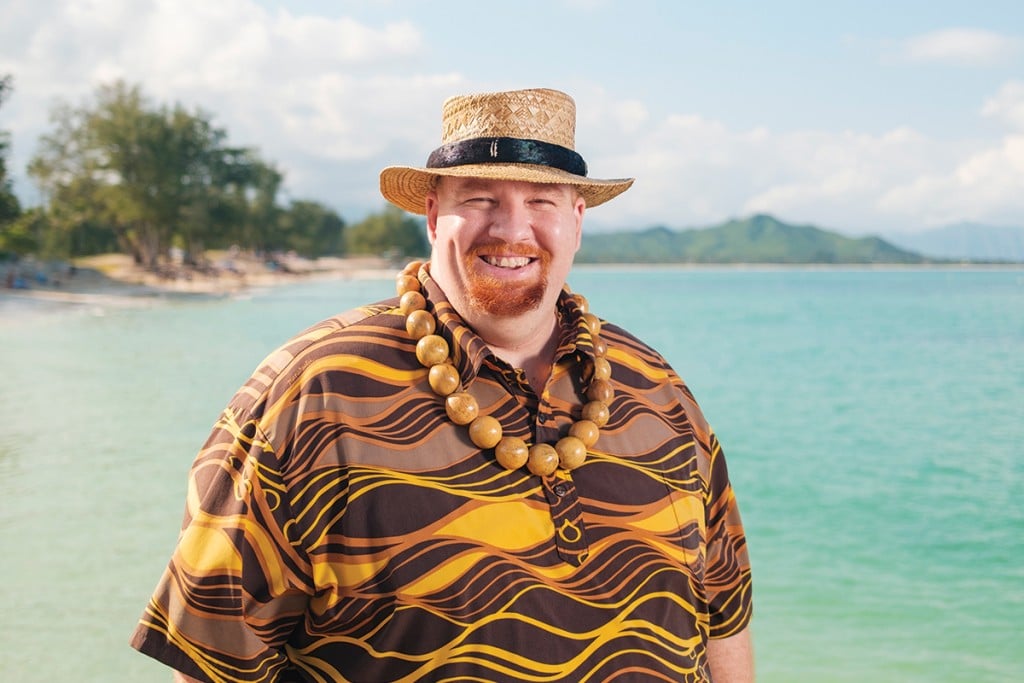 As Hawai'i once again welcomes travel, it does so with new avenues for visitors to partake in "trips that give back." At the helm of establishing this regenerative tourism model is Kalani Ka'anā'anā, Hawai'i Tourism Authority's chief brand officer. Born and raised on O'ahu, Ka'anā'anā assumed the newly created position last summer and sees regenerative tourism as the Island way—leaving a place better than when you found it.  
A part of HTA's long-term strategy, which runs through 2025, is to provide visitors with genuine Hawaiian cultural experiences. How do you see HTA accomplishing that?  
In my role, I have an opportunity to bring the four pillars of the strategic plan together (natural resources, Hawaiian culture, community and brand marketing). When I think about the health of our home, it's really predicated on those four pillars. By creating my role and with the new direction of the strategic plan, it aligns us in a place where we're making investments in our natural resources through community-based nonprofit partners who are doing the groundwork. We're inviting visitors to partake in that work, so we say, "Take a trip that gives back," because we truly believe visitors can have these enriching and authentic experiences as they explore in a responsible way.  
The cultural pillar also places more emphasis on the Hawaiian language. Being fluent in ʻōlelo Hawaiʻi (Hawaiian language) yourself, how can learning about it help visitors develop a stronger understanding of the Islands' culture? 
The whole essence of our worldview is captured in our language. There's a correlation between the number of words that a culture has for something and how it denotes its importance to that culture. When you look at Hawaiian language, there are wind names, rain names and kalo (taro) varieties; all these things had hundreds of names. When I think of the importance of Hawaiian language to a visitor, it's their opportunity to connect with us and see what's important through our lens. That's the intention with Mālama Hawai'i. It was this idea of introducing and educating visitors to this Hawaiian cultural value of mālama and what it means to care for someone. And if you're being respectful while trying Hawaiian language, I think people will support you in that. We have a Hawaiian language page (gohawaii.com/hawaiian-culture/hawaiian-language-guide) that can help visitors familiarize themselves with words before or during their trip.  
How do you envision "voluntourism" growing in Hawaiʻi? Why should visitors seek out volunteer opportunities? 
When I think about regenerative tourism, it goes back to an island way of thinking as island people. For us, it's a return to those sustainable ways. When you grow up local style, you leave a place better than when you found it. We encourage visitors to be a part of it and say, "Hey, if I love this place and I see some rubbish on the ground, I'm going to pick it up and throw it away because it's the right thing to do." Regenerative tourism in its simplest form is that.   
Will a visitor's experience today differ from what it was 10 years ago? 
Visitors will find that the experiences they have are much more connected to a sense of place. The kind of experiences our industry partners have been working on are much better rooted in culture. So, you'll see many more lei making and weaving classes.  
Another way trips have changed is quite frankly due to the pandemic. We can't ignore the fact that the pandemic has changed travel in immense ways. Mālama Hawai'i can also be interpersonal. There are myriad ways to take care of one another—people to people—and that has changed because of the pandemic.
This story was originally published in our 2022 Spring issue. Buy a copy here.