Q&A with Maui Actress Lindsay Watson
The local wahine from Maui is making it big in Hollywood.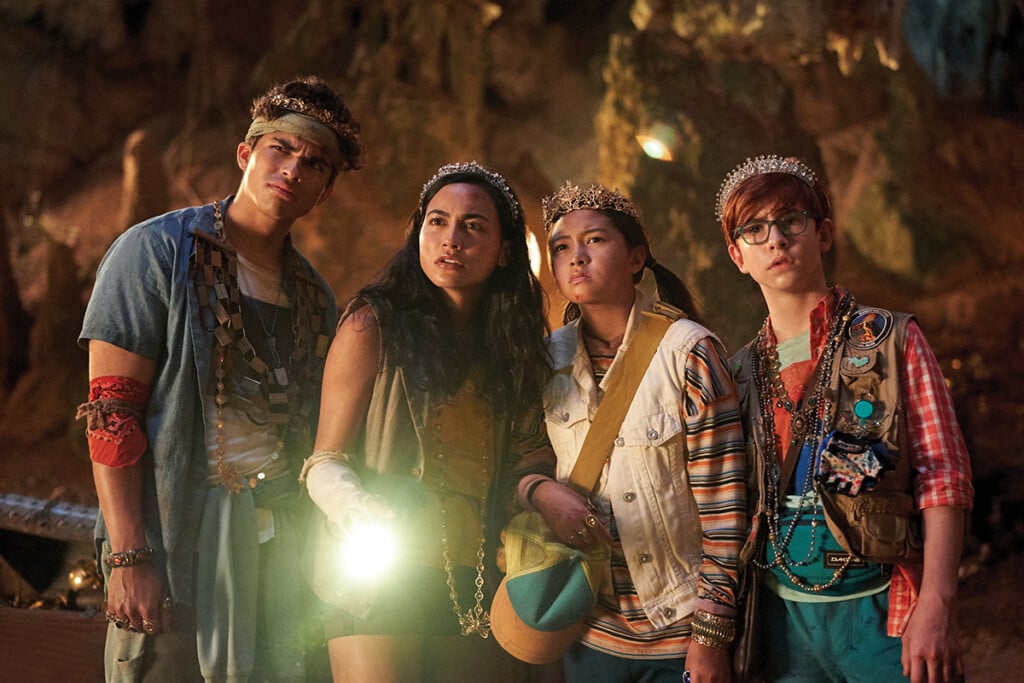 You may have seen Lindsay Watson around.
The local girl—she grew up in Upcountry Maui, mainly in Kula—is making a name for herself in Hollywood, starring in Netflix's "Finding 'Ohana" as Hana who—like herself—has big dreams. And in "The Wind & The Reckoning" she portrays Pi'ilani in an unapologetic and movingly real look at the actual events involving a small group of Native Hawaiians who resisted government-mandated exile after being infected with Hansen's disease. The film has won multiple awards at festivals across the nation, including Best Film at the Boston Film Festival and Best Made in Hawai'i Feature at the Hawai'i International Film Festival. And even though the young star is still on the rise, she's already looking ahead at what's to come.
How'd you get into acting on Maui?
My parents always talked about how I was kind of the oddball child. I had two older siblings and they played sports and didn't have a lick of interest in music or the arts or anything. And then came me. I secretly went and auditioned for my high school play at Kamehameha Schools—I was the only freshman—and I got a role in "Charlie and the Chocolate Factory" and that really started things for me. When senior year came around, everyone was applying for schools and I just knew I was going to move to LA to pursue acting.
Being a local and Kanaka Maoli (Native Hawaiian), what's it like representing the culture of the Islands in your films?
It's huge for me. I felt this big connection and this big responsibility to make sure that this project ("Finding 'Ohana") was done well—especially if I was going to be a part of it. There were a few moments where I had to put my Hawaiian foot down and tell them things weren't right because local people are very quick to analyze any Hawai'i media to make sure things are done right. Because if people are going to use your land and culture, they want it to be represented in the right way.
And then jumping on "The Wind & The Reckoning," that was such a bigger task. It's a true story of these people who fought in some of the hardest times in our history. And having 80% of the film be done in the Hawaiian language, 'ōlelo Hawai'i, I knew I had to put in 150% to make sure things were done correctly.
Is it weird, becoming famous? How has that journey been?
It is weird. When you're in this industry, it's always in the back of your mind that's a possibility, that's kind of the end goal. I never got into this industry for fame, but I always wanted to be a successful, respected actress. And I knew that territory comes being known in many places. Especially with streaming, these shows can go so far. I got messages from people in Africa and Sweden and all of these places I'd never expect people to know my name in.
What's next for you at this point in your career?
The longer I've been in this industry, the more my eyes have opened to a lot of different opportunities and things I want to do. My end goal is to be a director and writer alongside being an actor, so I've been working on writing and creating some of my own projects. Seeing the back side and creative part of a film that leads up to the point of needing an actor—it's been interesting for me to find this love and this interest in that side of things. But I'm always hoping to come back to Hawai'i for a few projects; that's always the ideal situation for me. Nothing is better than actually getting to do what I love and getting to do it back home. That's the biggest blessing.
Keep up with Lindsay Watson at @lindsayyywatson.

This story was originally published in our 2023 Spring issue. Buy a copy here.