Q+A with Maui Food Blogger Alana Kysar
Maui-born food blogger Alana Kysar channels her love for her Island home into the nostalgic "Aloha Kitchen: Recipes from Hawaii," highlighting the many flavors and cultures of Hawaii.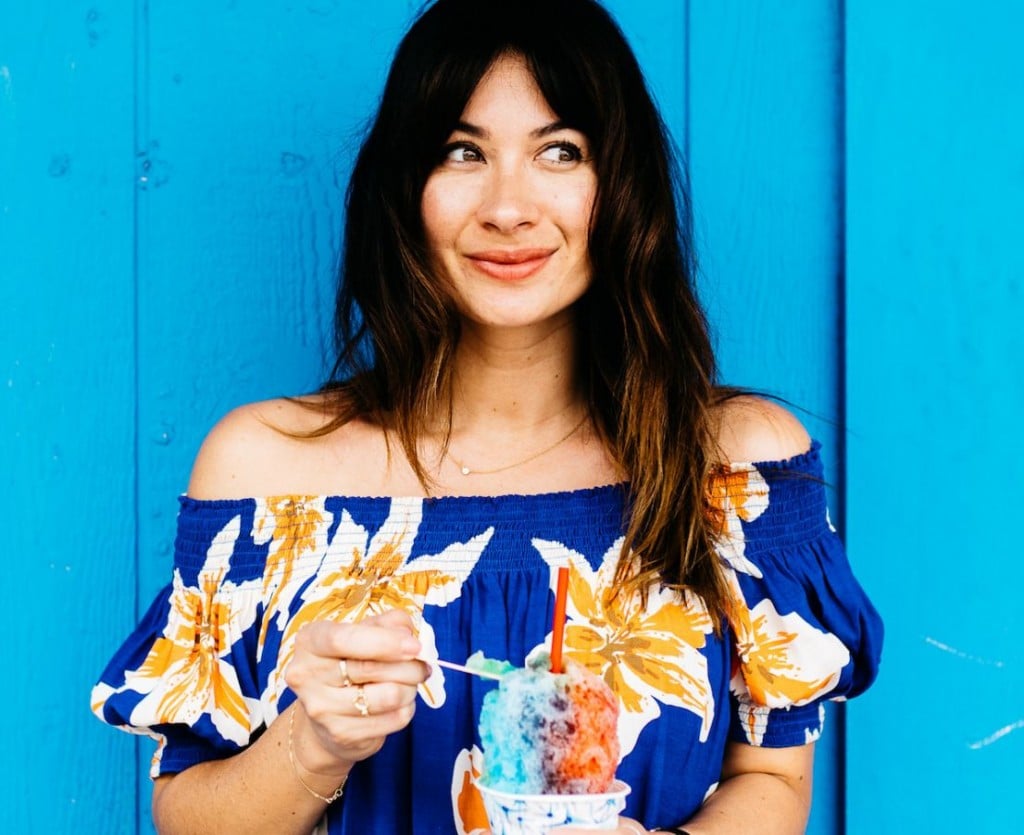 Island-born locals like Alana Kysar know all too well how homesickness can tug on the heartstrings when they move away, but a comforting dish of mochiko chicken can often soothe the ache. What began as a means of easing homesickness for the Maui native and her Oahu-born boyfriend became a journey into the world of food. While living in San Francisco she began a dream job coordinating web photography for Williams-Sonoma, and from there art began to imitate life. Kysar launched food blog Fix Feast Flair in 2014 as a way to channel her creativity and highlight her love of baked goods and comforting dishes from home. Her talented editorial eye and delicious recipes earned a Best New Voice Finalist nomination in Saveur's 2015 blog awards. In the years since, the food-blogging standout has continued to hone her culinary voice, bringing the history, culture and tastes of the 50th state to national and international audiences. Five years after the launch of her blog, Kysar yet again showcases her passion for food and Island flavors in her debut cookbook, "Aloha Kitchen: Recipes from Hawaii."
Do you have any particularly vivid food memories growing up as a child?
Mmmmm, mochiko chicken. When I smell it frying, I can still picture the kitchen I spent my childhood in. I think of my hula days when I think of shave ice. It was always rainbow [flavors], with ice cream on the bottom. Chow fun and the Maui County Fair are synonymous in my memories. Come to think of it, I feel like all my favorite memories are tied to food!
Did you explore your love of cooking as a young adult in college or was that something you discovered more in your professional life?
I didn't really fall in love with cooking until I went to college. It was there that I started to immerse myself in the food world, working in restaurants, dining out, et cetera. I found that I really loved baking, so when I worked at Williams-Sonoma [in San Francisco], I'd always bring in my baked goods, which led a co-worker to suggest I do more with this gift. That, in turn, led to my blog, Fix Feast Flair.
How was your experience working with Williams-Sonoma? What were some of the greatest takeaways?
It was a whirlwind of lessons; I coordinated the photography for the website, so I was able to work with almost every department within the company, from the merchant teams to the art directors, photographers and designers. It was a dream in so many ways. But I learned that there are a million little things that go into every beautiful photo you see on the website or in their catalogs. And that was something that really went a long way when I started my blog.
You have lived in big food cities like San Francisco and L.A. How did those cities influence your cuisine?
I love the farmers markets in these cities. I feel like it's fun to incorporate produce that's in season into dishes. But the thing that's influenced my cooking the most is adapting dishes I've grown up with and using what's available. Taro leaves, for instance, aren't as easy to come by here in Los Angeles, so I substitute Swiss chard for it when I can't find them. 
What dishes would you recommend for a novice cook?
The shoyu chicken and chicken adobo come together quick and easy, as does the creamy Asian dressing, which can be used as a salad dressing but also as a dipping sauce for mochiko chicken. Butter mochi is always a crowd pleaser and easy to mix up.
What dishes would you recommend to someone who is homesick for Hawaii cuisine?
Shoyu chicken, loco moco, and maybe the Maui-style short ribs because they all use ingredients that are pretty easy to find at your local grocery store and definitely hit home on all the flavors.
What dish from the cookbook are you ono for (craving) right now?
Mochiko chicken. Hands down. And always. 
Keep up with Kysar on Instagram @alanakysar.