Raiatea Helm brings Hawaiian music to West Coast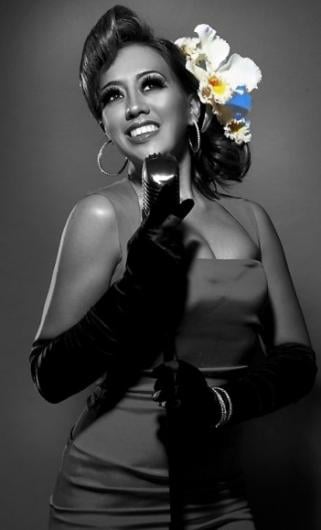 Hawaiian music's brightest rising star—and two-time Grammy nominee—Raiatea Helm leaves the Islands Thursday for a four-concert West Coast tour.
"This is the first time I've toured just as myself," she says. "The venues are selling well. I'm always interested in meeting the audiences. They have a greater appreciation of Hawaiian music than people in Hawaii."
The 23-year-old vocalist won't be alone–she brings a band of all-star musicians, including pianist Aaron Sala, bassist Steve Jones and slack-key guitarist Jeff Peterson.
At the San Francisco concert, she will be joined by Patrick Makuakane's Halau Hula Na Lei Hulu i ka Wekiu.
4/12 – Town Hall, Seattle, WA 7:30-9:30 pm
4/13 – Aladdin Theater, Portland, OR 7:30-9:30 pm
4/16 – Shedd Institute, Eugene, OR 7:30-9:30 pm
4/19 – Herbst Theater, San Francisco, CA 7:30-9:30 pm
The Honolulu Advertiser called Helm's latest CD, Hawaiian Blossom, "sonic nirvana." It garnered her a second Grammy nomination for Best Hawaiian album. (Click on album names to sample the songs.)
Helm's 2003 debut disc, Far Away Heaven brought the then 17-year-old singer immediate attention as one of the strongest young Hawaiian vocalists. It also won her a surprise Na Hoku Hanohano music award for female vocalist of the year.
Her more polished second CD, Sweet and Lovely, made her at 21 one of the youngest nominees attending the 42nd annual Grammy Awards.
At that time, The New York Times said, "She sings in the high-voiced throwback leo ki'eki'e style without a hint of kitsch. Her second album, Sweet and Lovely is poised and utterly elegant."
Not bad for a young woman who grew up on rustic, laid-back Molokai.