Rainbow Drive-In opens second location in Honolulu, Oahu
After 57 years, the iconic Kapahulu drive-in has opened its first new location in the central streets of Kalihi.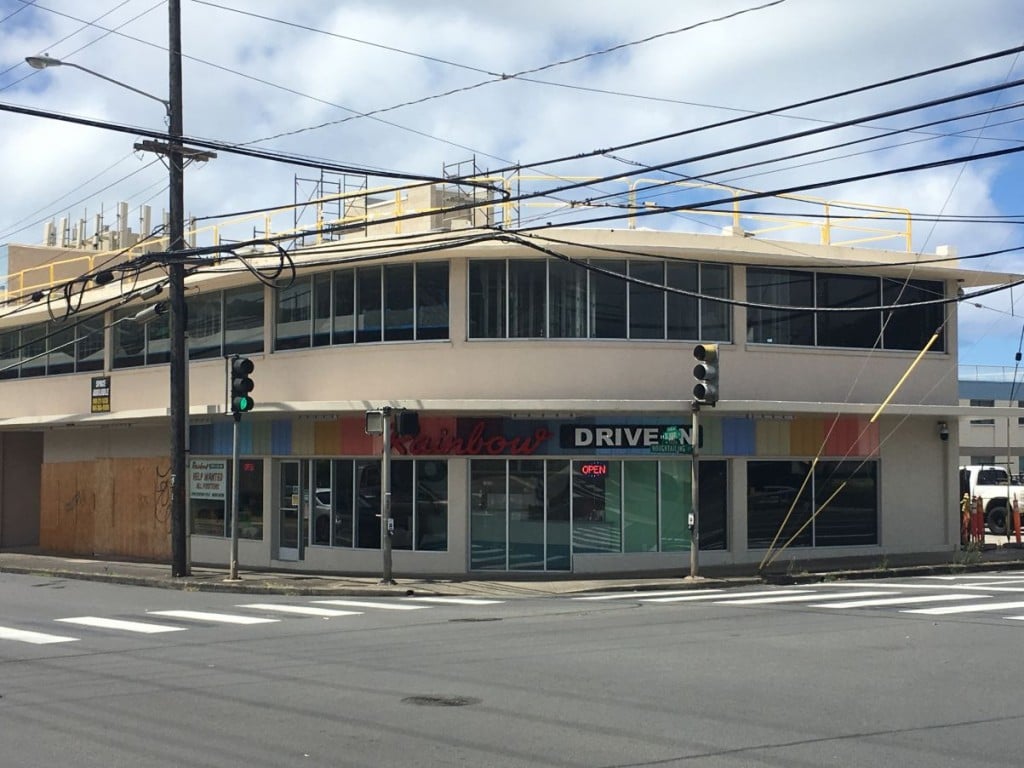 The Kapahulu staple, Rainbow Drive-In, opened its first new location in Kalihi early last month. The iconic diner, which serves island-style plate lunches, has been around since 1961 at its Kapahulu location, and gained national attention when it was featured on the Food Channel's "Diners, Drive-Ins and Dives." And, according to owner Jim Gusukuma, the large influx of visitors and foodies wanting to try local flavors for themselves prompted the expansion.
"We're just a mom-and-pop kind of place, for all these years, but after we had gotten some national exposure, the amount of tourists visiting our place really grew," says Gusukuma. "The lines and the amount of people visiting Rainbow Drive-In in Kapahulu just kind of exploded and it was hard for us to keep up and really service our local population. That was one of our reasons why we wanted to expand outside of this [Kapahulu] location and get into neighborhoods where local people live."
Opening its doors on the corner of North School Street and Houghtailing Street, fans of the original Rainbow Drive-In will be happy to know that this new Kalihi location serves the same exact menu. The only thing missing, according to Gusukuma, are the daily specials, which will be available in the near future. But for now, enjoy the menu items that put Rainbow Drive-In on the map, such as the classic mix plate and gravy-covered loco moco plate.
After opening the restaurant's first new location, Gusukuma says that more additional expansion is "possible," but currently, Rainbow Drive-In is looking to take it one step at a time.
Rainbow Drive-In Kalihi
Open daily from 7 a.m. to 4 p.m., 1339 N. School St., (808) 784-1163, rainbowdrivein.com.