How to Make Rainbow Drive-In Shoyu Chicken
Whip up this popular plate lunch dish from the iconic Honolulu drive-in at home.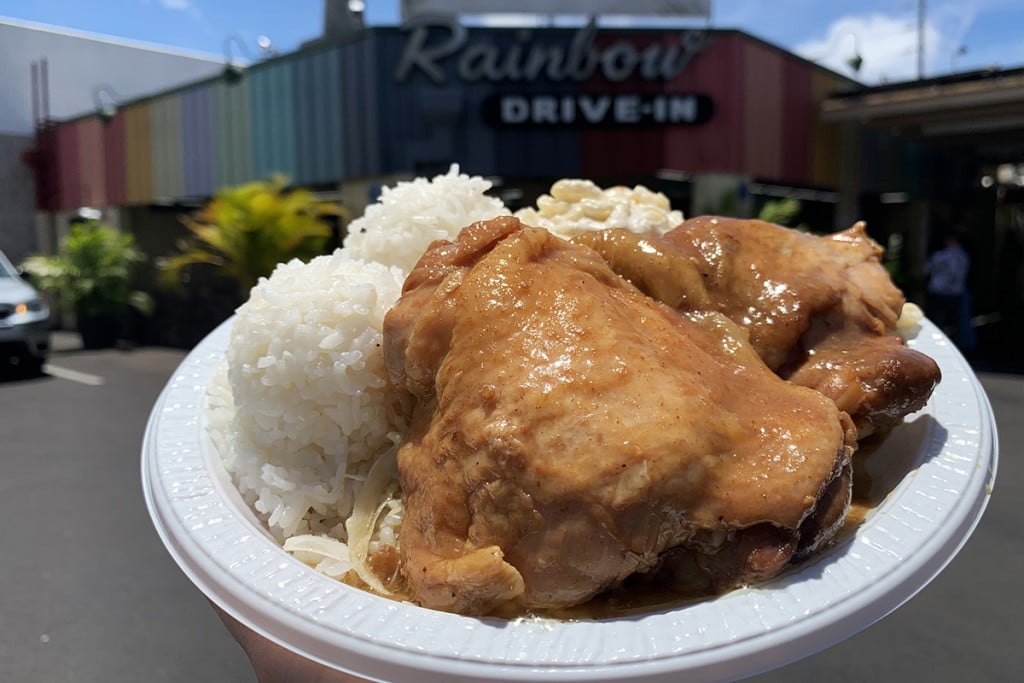 Ingredients:
5 pounds bone-in, skin-on chicken thighs
Shoyu Chicken Sauce:
1 cup Aloha shoyu
¾ cup sugar
2 ½ tablespoon apple cider vinegar
½ teaspoon black pepper
2 ½ tablespoon Lea & Perrins Worcestershire sauce
1 ½ teaspoon minced garlic
1 oz peeled ginger
Slurry (to thicken):
3 tablespoon flour
3 tablespoon water
Directions: 
1.Mix all of the sauce ingredients in a small bowl.
2.Add the chicken to a large sauté pan over medium heat and pour in the sauce.  Bring to a boil.
3.Lower the heat and simmer for 45 minutes, skimming off any fat that rises.
4.Bring to a boil again and add in the slurry.  Lower the heat and let simmer for 10 minutes to thicken.
5.Remove from heat and arrange chicken in a deep serving platter and cover with the remaining sauce.
6.Enjoy!