2023 Readers' Choice Awards: All Islands
Look no further for the best of the best in Hawaiʻi, according to our readers.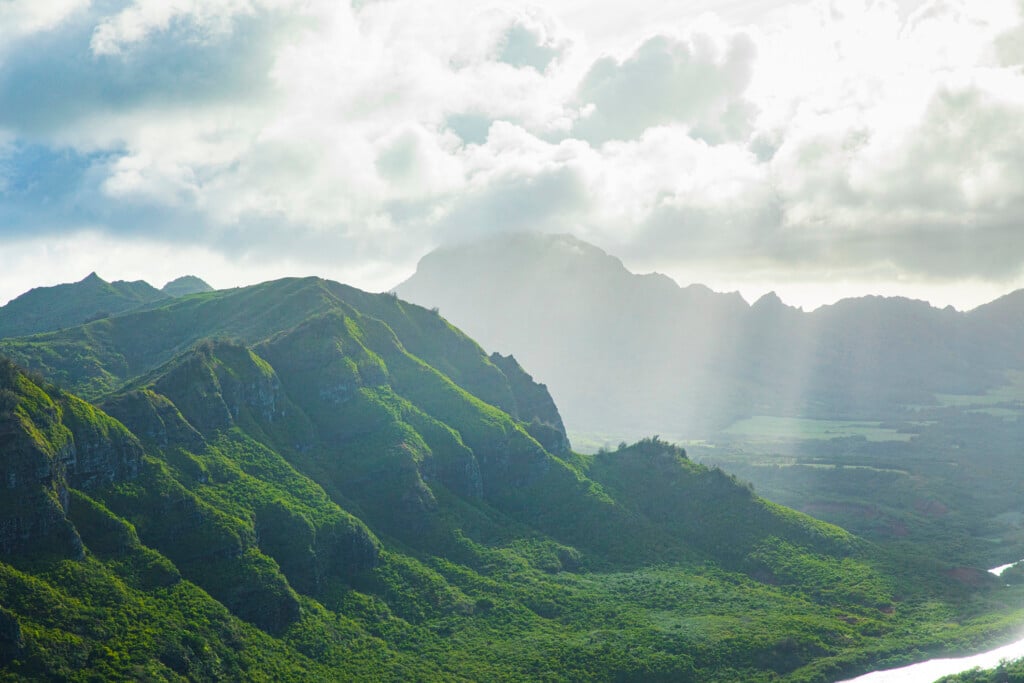 From Kaua'i to Hawai'i Island and everywhere in between, the winners below represent the best of the entire state. (Yes, that's a big deal.) And for visitors still on the fence about where to book their travel to, check out the lists below to see what our readers say are the best islands, towns and more in Hawai'i.
All Islands Food & Drink
Best New Restaurant
1. Papa'aina, Maui
2. Fig & Ginger, O'ahu
3. Marlow, Maui
4. Nami Kaze, O'ahu
5. Margotto Hawai'i, O'ahu
Best Restaurant
1. Duke's, O'ahu, Maui, Kaua'i
2. Mama's Fish House Restaurant & Inn, Maui
3. Beach House Restaurant, Kaua'i
4. Roy's, O'ahu, Maui, Hawai'i Island
5. Merriman's Hawai'i, O'ahu, Maui, Hawai'i Island, Kaua'i
Best Bar or Lounge
1. Duke's, O'ahu, Maui, Kaua'i
2. Monkeypod Kitchen, O'ahu, Maui
3. Lava Lava Beach Club, Hawai'i Island
4. Tahiti Nui, Kaua'i
5. RumFire Waikīkī, O'ahu
Best Local Beer
1. Kona Brewing Co.
2. Maui Brewing Co.
3. Kaua'i Beer Co.
4. Big Island Brewhaus
5. Aloha Beer Co.
Best Local Spirit or Wine
1. Kōloa Rum
2. Ocean Vodka
3. MauiWine
4. Volcano Winery
5. Kō Hana Rum
Best Mai Tai
1. Duke's, O'ahu, Maui, Kaua'i
2. Mai Tai Bar at The Royal Hawaiian, O'ahu
3. Monkeypod Kitchen, O'ahu, Maui
4. Tahiti Nui, Kaua'i
5. Mama's Fish House Restaurant & Inn, Maui
Best Malasada
1. Leonard's Bakery, O'ahu
2. Kaua'i Bakery, Kaua'i
3. Punalu'u Bake Shop, Hawai'i Island
4. T. Komoda Store & Bakery, Maui
5. Pipeline Bake Shop & Creamery, O'ahu
Best Loco Moco
1. Rainbow Drive-In, O'ahu
2. Zippy's, O'ahu, Maui, Hawai'i Island
3. Koko Head Café, O'ahu
4. Hawaiian Style Café, Hawai'i Island
5. Café 100, Hawai'i Island
All Islands Hotel & Resorts

Best Hotel
1. Grand Hyatt Kaua'i, Kaua'i
2. Kā'anapali Beach Resort, Maui
3. Grand Wailea Maui, A Waldorf Astoria Resort, Maui
4. Hilton Hawaiian Village, O'ahu
5. Aulani, A Disney Resort & Spa, O'ahu
6. Hilton Waikoloa Village, Hawai'i Island
7. Halekūlani, O'ahu
8. Four Seasons Resort Hualālai, Hawai'i Island
9. Ritz-Carlton Maui, Kapalua
10. Four Seasons Resort, O'ahu
All Islands Outdoor Adventures
Best Beach
1. Hanalei Bay, Kaua'i
2. Po'ipū Beach, Kaua'i
3. Kā'anapali Beach, Maui
4. Waikīkī Beach, O'ahu
5. Lanikai, O'ahu
6. Hāpuna Beach, Hawai'i Island
7. Kailua Beach, O'ahu
8. Waimea Bay, O'ahu
9. Wailea Beach, Maui
10. Mākena Beach, Maui
Best National Park
1. Hawai'i Volcanoes National Park, Hawai'i Island
2. Haleakalā National Park, Maui
3. World War II Valor in the Pacific National Monument (including the USS Arizona Memorial), O'ahu
4. Pu'uhonua O Hōnaunau National Historical Park, Hawai'i Island
5. Kalaupapa National Historical Park, Moloka'i
Best State Park
1. Waimea Canyon State Park, Kaua'i
2. Nāpali Coast State Wilderness Park, Kaua'i
3. Diamond Head State Monument, O'ahu
4. 'Īao Valley State Monument, Maui
5. Kōke'e State Park, Kaua'i
All Islands Services
Best Island
1. Kaua'i
2. Maui
3. O'ahu
4. Hawai'i Island
5. Moloka'i
6. Lāna'i
Best City/Town
1. Lahaina, Maui
2. Hanalei, Kaua'i
3. Honolulu, O'ahu
4. Kailua-Kona, Hawai'i Island
5. Po'ipū, Kaua'i
6. Hale'iwa, O'ahu
7. Kapa'a, Kaua'i
8. Kailua, O'ahu
9. Hāna, Maui
10. Lāna'i City, Lāna'i
Best Airline
1. Hawaiian Airlines
2. Alaska Airlines
3. United Airlines
4. Delta Air Line
5. Southwest Airlines
All Islands Shopping
Best Swimwear
1. Tommy Bahama
2. Pualani Hawai'i
3. Pakaloha Hawai'i
4. Reyn Spooner
5. Acacia Swimwear
Best Aloha Wear
1. Hilo Hattie
2. Tommy Bahama
3. Kāhala
4. Tori Richard
5. Reyn Spooner
Best Aloha Wear
1. Hilo Hattie
2. Tommy Bahama
3. Kāhala
4. Tori Richard
5. Reyn Spooner
Best Jewelry
1. Nā Hoku
2. Maui Divers Jewelry
3. Honolulu Jewelry Co.
4. Hilton Hawaiian Village, O'ahu
5. Paradise Collection
Best Coffee Grower
1. Kaua'i Coffee Co., Kaua'i
2. Greenwell Farms, Hawai'i Island
3. Mountain Thunder Coffee Plantation, Hawai'i Island
4. Hula Daddy Kona Coffee, Hawai'i Island
5. MauiGrown Coffee, Maui (Coffee Bar Temporarily Closed)
All Islands Activities
Best Historic Landmark
1. Pacific Historic Parks, which includes, Pearl Harbor, USS Arizona Memorial, USS Bowfin, USS Missouri, Pearl Harbor Aviation Museum, O'ahu
2. Kealakekua Bay State Historical Park, Hawai'i Island
3. 'Iolani Palace, O'ahu
4. World War II Valor in the Pacific National Monument (including the USS Arizona Memorial), O'ahu
5. King Kamehameha Statue, O'ahu