Recipe: Hawaii-Filipino Pork Adobo
The Spanish word "adobo," one of the Filipino culture's most-loved dishes, means "sauce, seasoning, or marinade."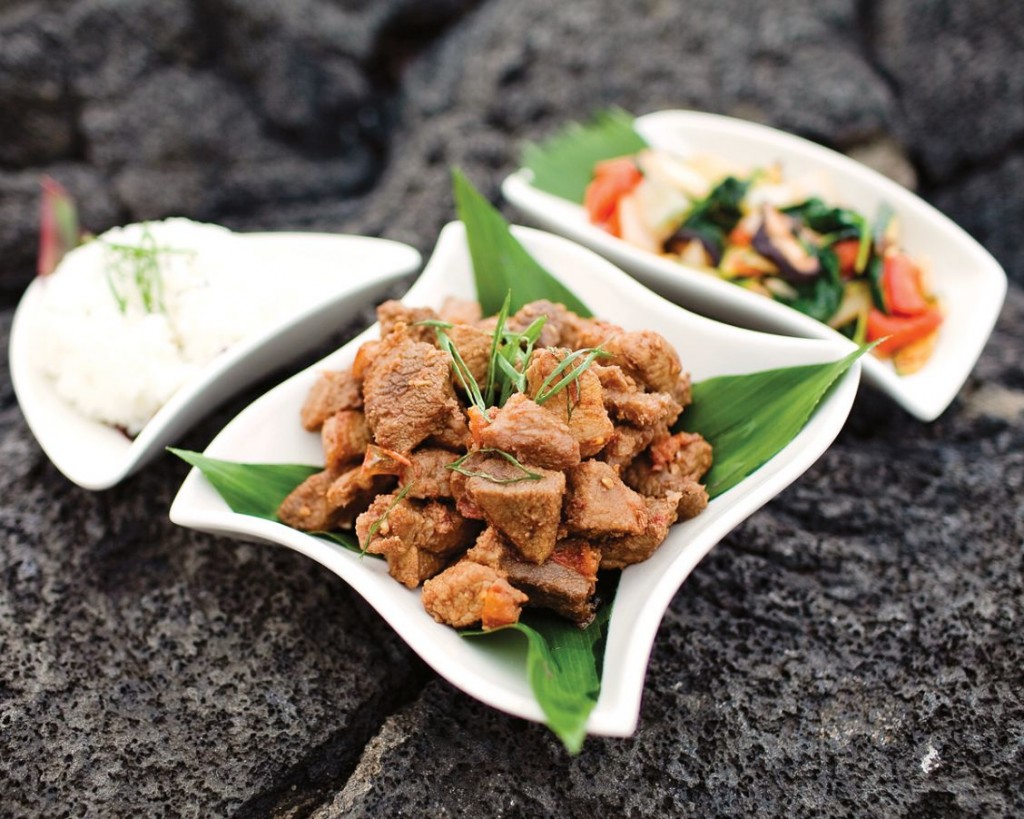 More than a simple meeting of East and West, Filipino food represents a complex, multicultural mix of cuisine from different parts of the world. Early trade with China, for example, led to such Philippines favorites as lumpia (egg rolls) and pancit (noodles). By far, however, the greatest influence came from 400 years of Spanish rule. The popular adobo (meat cooked in vinegar) and lechon (roast pork) can be attributed to the Spanish, along with an affinity for cooking with tomatoes, onions and garlic. Toss in the rich tradition of Filipino baked goods like ensemada (cheese buns), pan de sal (hard rolls) and flan (custard desserts), and it is easy to accept the conclusion of some food historians that around 80 percent of Filipino dishes are inspired by the Spanish.
In contrast with other ethnic groups, early Filipino immigrants to Hawaii were mainly single men who did not cook extensively for themselves. This presented a limited impression of what Filipino cuisine really was. Recently, Filipino food—with a heavy emphasis on rice, stews and soupy dishes, and an inspired use of vegetables such as ampalaya (bitter melon), kalabasa (squash), talong (eggplant), mais (corn), patatas (potatoes), onions and tomatoes, in combination with meats and seafood—has gained in popularity in the islands.
"The Spanish word adobo means "sauce, seasoning, marinade." Spain ruled the Philippines for more than 350 years, and its influence is reflected in Filipino food. It seems every Filipino family has their own version of Pork Adobo, but traditional ingredients include vinegar, garlic and soy sauce. My mom used to make Pork Adobo for dinner, potlucks and family gatherings all the time. It's one of my favorite dishes, and it's very easy to make." —Clement Kaimiola
Pork Adobo
Clement Kaimiola, Executive Sous Chef at the Sheraton Kona
2 pounds pork belly or shoulder cut
½ cup minced garlic
1½ cups vinegar
1½ cups water
1 bay leaf
2 Tablespoons salt
¼ cup soy sauce
4 medium tomatoes, diced
Put pork in a 4-quart pot and sprinkle with garlic. Combine vinegar and water, and pour into pot. Bring to a boil without stirring. Add bay leaf, salt, soy sauce and tomatoes, and simmer over low heat until the meat is tender (about 30 minutes). Serves 6 to 8.