Recipe: Lavender Lilikoi Chicken from 'The Maui Book of Lavender'
Recipes, story of Maui-grown lavender highlight fragrant new book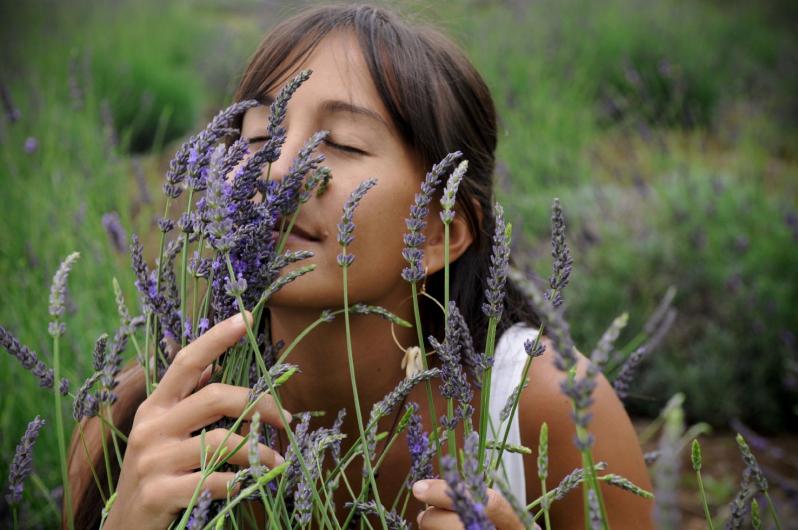 Lavender can soothe the spirit, but are you familiar with its culinary uses?
The Maui Book of Lavender provides everything you ever wanted to know about lavender—from its history and healing powers to tips about how to grow them in your own garden and use them in the kitchen.
The Maui Book of Lavender actually smells like lavender. The flexible hardcover book has lavender-scented endpapers and is written by Alii Chang, Lani Medina Weigert and Jill Engledow. Chang and Weigert are co-owners of Alii Kula Lavender, Maui's Upcountry lavender farm on the slopes of Haleakala. For more information about touring their farm, call (808) 878-3004.
In The Maui Book of Lavender, you'll also find more than 35 recipes that incorporate lavender. Many of the ingredients used in the recipes can be purchased here.
Lavender-Lilikoi Chicken
Lavender-Lilikoi Chicken:

1 to 2 lb. boneless, skinless chicken thighs
½ cup lavender herb dressing
1 ½ tbsp. lavender gourmet seasoning
In a medium bowl, combine chicken thighs, lavender herb dressing and lavender gourmet seasoning; mix well. Chicken may be cut into strips if desired. Cook over medium heat until done. Also great when cooked on a barbecue grill.
Lilikoi sauce:
¼ cup soy sauce
¼ cup lavender sugar
2 ½ tbsp. lavender lilikoi jelly
In a medium saucepan over medium heat, sauté soy sauce, sugar and jelly, stirring until sauce gets thick. Pour over chicken and serve with rice or potatoes. Excellent over salad greens, too.
Serves: 4
For more lavender recipes, pick up a copy of The Maui Book of Lavender from Watermark Publishing by calling (808) 587-7766 or toll free (866) 900-BOOK (900-2665). Or, click here to order online.