Recipe: The Shanghai Diva cocktail
This strawberry martini charms with a bright, natural berry sweetness.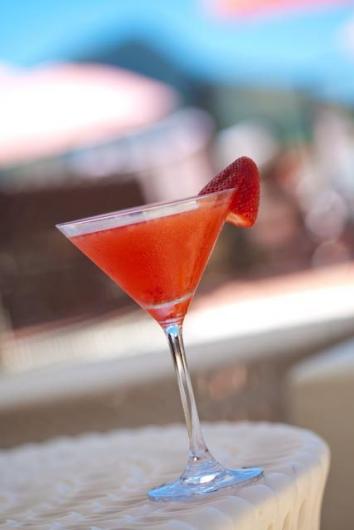 Hands down, Dr. Joey is our favorite Hawaii mixologist.
We published eight of Joey's tropical cocktail recipes—complete with colorful photos by staff photographer David Croxford—in the July/August issue of HAWAII Magazine. Another four recipes are being posted here, and only here on HawaiiMagazine.com. Here's the second.
Hopefully, you've already mixed up Joey's recipe for a Naturally Spiced Margarita. Now, enjoy this exclusive HawaiiMagazine.com recipe for a fresh strawberry-infused martini that's just the right balance of sweet and tart.

The Shanghai Diva
Joey Gottesman crafted this drink to placate customers at Honolulu's E&O Trading Co. who repeatedly asked for a strawberry martini. "Every recipe I'd seen was always artificially flavored," says Gottesman. "Why would I want to do that? Why not just use fresh strawberry?" This Diva charms with an incredibly balanced taste—a bright, natural berry sweetness—that's light on the palate. Sugar can be added or subtracted depending on the sweetness of the strawberry.
Muddle these ingredients in the mixing glass of a Boston shaker:
1 oz. strawberry vodka
1 whole fresh strawberry
1 oz. cranberry juice
1 level tsp. sugar (if fresh strawberry is tart, you may add more to taste)
Top mixing glass with ice and bruise in Boston shaker. Strain cocktail into a martini glass. Garnish with a fresh mint leaf.