Restaurant Week Hawaii: deals at dozens of eateries on Oahu, Maui, Kauai, and Big Island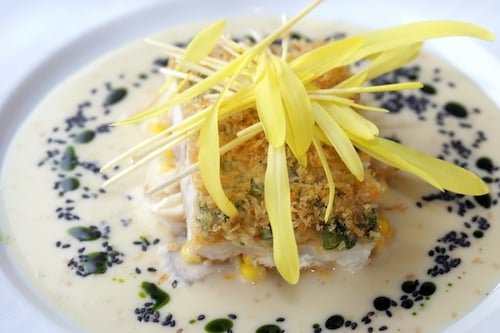 If you'll be in the Islands in mid-November, you've gotta eat out.
Slated to begin on Mon., Nov. 12 and wrap up on Sun., Nov. 18, Restaurant Week Hawaii is a seven-day celebration of Hawaii's food services. With a total of more than 50 eateries participating on Oahu, Maui, Kauai, and the Big Island, the eats will range from refined fine dining to island-style fast-food, with a number special menu items, promotions, and discounts.

Now in its fifth year, a portion of Restaurant Week in Hawaii proceeds will go to support the Culinary Institute of the Pacific at Diamond Head — Hawaii's first four-year culinary program. The celebration serves as a reminder that Hawaii is a top culinary destination, known for top celebrity chefs and emerging green-mined philosophies tied to farm-to-table dinning.
Among this year's participants: Alan Wong's, d.k Steak House, Neiman Marcus Mermaid Bar, Nobu Waikiki, Stage Restaurant, hank's haute dogs, Morton's The Steakhouse Honolulu, The Melting Pot (Maui), Pineapple Grill at Kapalua Resort (Maui), Ruth's Chris Steak House (Maui, Oahu & the Big Island), Genki Sushi (Oahu, Maui, Big Island & Kauai) and many others. 

To check out the full list of Restaurant Week participants and menus, click here. For more information about Restaurant Week Hawaii, click here.