Savor One of the Largest Selections of Spirits on Maui at The Pint & Cork
This comfy gastro sports pub at The Shops at Wailea specializes in hard-to-find spirits, craft beer and cocktails.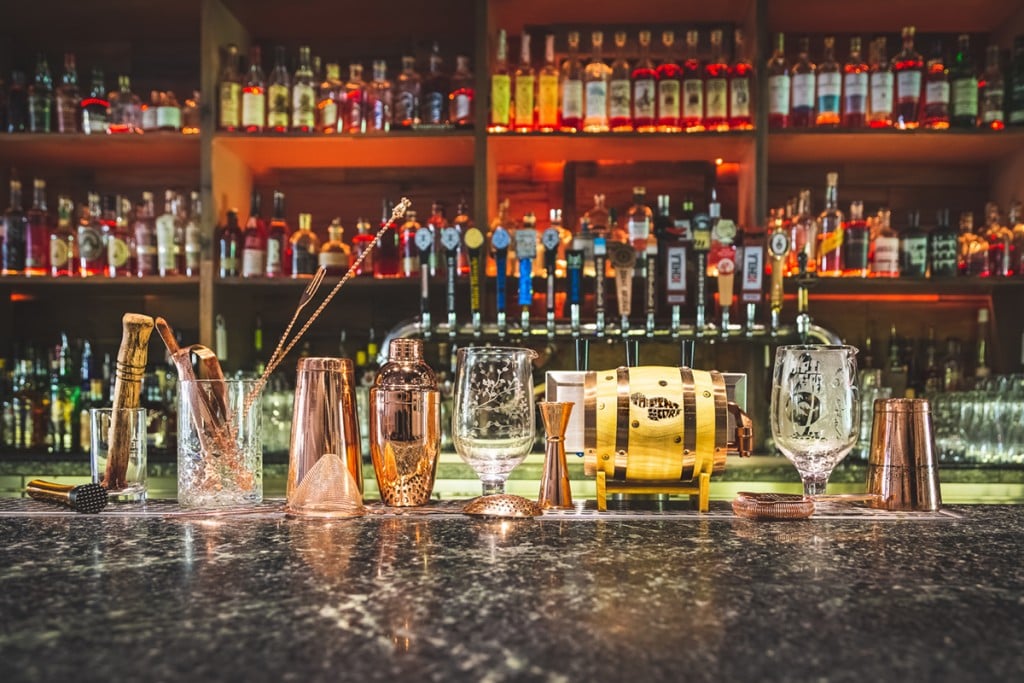 Love a good dive bar but the liquor selection is no longer cutting it? Or the cocktail quality at resorts and high-end restaurants but not the shockingly high tabs? Then discover the perfect middle ground at The Pint & Cork.
Nestled between Rolex and Gucci in the luxury wing of The Shops at Wailea on Maui's sunny side, this gastro sports pub attracts both locals and visitors for high-quality drinks and soul-satisfying meals in a comfortable setting.
"We built a place that we would want to go to … where we can get great drinks, great food and great service in a good atmosphere," says managing partner Scott Pacer.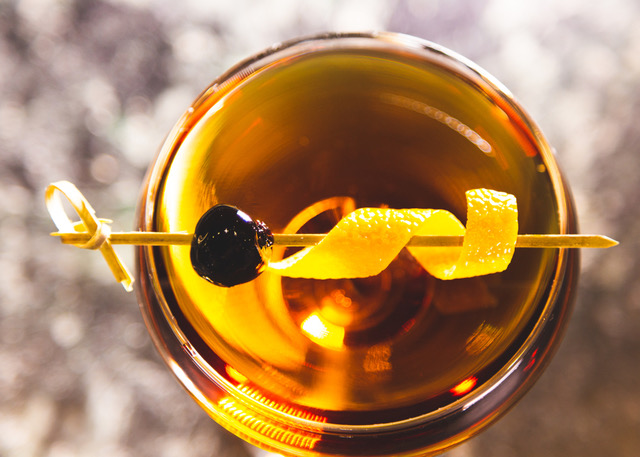 The space is set for imbibing drinks and watching sports, with a 24-seat bar that runs the length of the dining room and 17 high-definition TVs.
The pub's thoughtfully conceived bar program is one of the biggest on Maui. You'll find your go-to drink here and probably some new favorites, too.
The menu features 200 whiskeys, including an extensive collection of Japanese whiskeys and small-allocation Mainland whiskeys such as Angel's Envy and Buffalo Trace bourbons. It also offers high-end tequilas and mezcals and even boasts a selection of spirits barreled just for the pub.
If you prefer a good brew, you can choose from the 16 rotating craft beers on tap. Island favorites from Maui Brewing Co., Kohola Brewery, Honolulu Beerworks and Big Island Brewhaus are always available. Maui Brewing Co. is currently crafting a beer just for The Pint & Cork that will be aged in a bourbon barrel.
Unlike at many sports bars, wine is not an afterthought here. The impressive selection offers several varietals both Old and New World. You can enjoy a glass of Bordeaux with a short-rib grilled cheese or a chenin blanc with a poke bowl.
Happy hour is from 2 to 5 p.m. daily with $3 off specialty craft cocktails, $1 off draft beers, and $2 off wines by the glass. Pair those with $4.50 sliders—spicy pork adobo, kalua pork and white-cheddar or mini bacon burgers.
The Pint & Cork stays on top of what its guests want to watch, from UFC fights to college football matchups. The staff is accommodating, too, happy to turn on any sporting event that you are aching to watch.
"A lot of people say when they walk in they're very comfortable," Pacer says. "We have a lot of people who come back. Even the tourists when they're on vacation … come two, three, four times a week."
The Pint & Cork keeps guests comfortable with a sleek, modern décor that celebrates the history of the island. The back bar and half the restaurant are lined in beautiful reclaimed redwood saved during the replacement of the historic Waikamoi flume, a centuries-old water system that supplies most of Upcountry Maui.
This Hawaiian flare shines in the food as well. Pacer describes the fare as "pub food with a Hawaiian spin." While mac 'n' cheese and the Bib Burger are customer favorites, the Pork Adobo Moco—a Filipino pork stew served over rice with two fried eggs on top— evokes the flavors of the cultural melting pot that defines the Hawaiian Islands.
Full-flavored dishes such as deviled eggs Rockefeller, fried chicken wings with a moonshine barbecue sauce and an imperial crab melt complement the pub's craft beers and speakeasy-style cocktails. A scoop of insanely delicious Lappert's ice cream at the end of your meal pairs perfectly with a rocks glass of 23-year-old Pappy Van Winkle.
While most establishments on Maui shut down early at night, this pub keeps pumping until 2 a.m., serving food until midnight. The menu rotates seasonally so diners can return for new creations.
Whether you are a visitor taking a break from the beach or a local taking advantage of the pub's daily kamaaina discount—20% off food all day with a valid Hawaii driver's license—The Pint & Cork will satiate your appetite, quench your thirst, make you feel at home and ensure you never miss a game.
Open 11 a.m. to 2 a.m. (food until midnight) daily, 3750 Wailea Alanui Drive, 1st Floor, Unit EW4, Kihei (inside The Shops at Wailea), (808) 727-2038, thepintandcork.com