Seaweed + Sage is Kapaa's Newest Must-Stop for Gifts for Everyone
This charming Kauai boutique is packed with cute goods and trendy finds.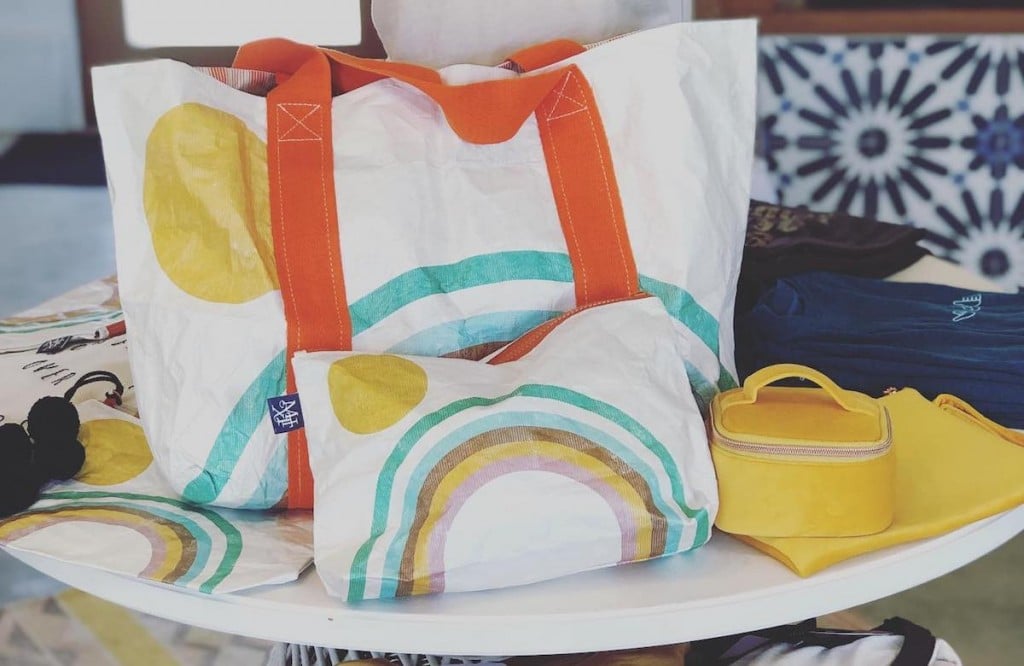 Drive down the main road of Kauai's retro little Kapaa town—past the trendy coffee shops, surf stores, signs advertising shave ice, and hustling tourists—and you'll spot a charming, standalone cream-colored shack. Maybe it will be the French doors that catch your eye, the two inviting yellow-painted chairs parked out front, or the Seaweed + Sage signage emblazoned across the windows.
This new addition to the Kapaa boutique scene, which opened eight months ago, is located past the neighborhood's densest and most bustling concentration of shopping spots, around the corner from Kapaa Public Library.
From the outside, it's a little cottage that could be anything from a small coffee stand to a new-age incense and crystals store. Walk inside, though, and you'll find a gift-giver's paradise. What the shop lacks in size, it makes up for in style, with cozy corners and thoughtfully curated tables overflowing with soft prints, lovely stationery and pretty odds and ends—from books to water bottles to dish towels—that celebrate the Hawaii lifestyle. Hanging in the window are palm frond-adorned beach totes, while coffee mugs splashed with rainbows and recipe books on beach cocktails adorn the shelves. In other words? Just the right amount of a little of this and a little of that.
In fact, when Kapaa local Pooka Johnston, the shop's owner who also does the buying, envisioned Seaweed + Sage, gifts were forefront in her mind. She wanted to curate a boutique women of all ages—locals and visitors alike—would actually want to shop at and at a price point that made sense. And in a town flush with surf and bikini shops, she decided to focus her stock on goods that went beyond the beach: street-ready (but still resort-appropriate) dresses and breezy, loungeable tops; a sunny, tropical-inspired jewelry collection that goes beyond shells (think acrylic monstera leaf earrings); and heavenly candles with scents of lychee and coconut. There are blankets and onesies for babies and lacy bralettes and rolls of wrapping paper for mom. Look for a mix of local designs, such as tea towels from Cultivate Hawaii, and popular Mainland brands such as Florida-based Rifle Paper Co. greeting cards.
Plus, the stock changes with the tide at Seaweed + Sage. Johnston's always on the lookout for new goods, adding finds from buying trips to her shelves, which makes this ever-growing little store a shopping spot to watch the next time you're on Kauai.
Seaweed + Sage, 4516 Lehua St., Kapaa, Kauai, (808) 822-3178, @seaweedandsage