See Hawaii. See HawaiiMagazine.com's slideshows.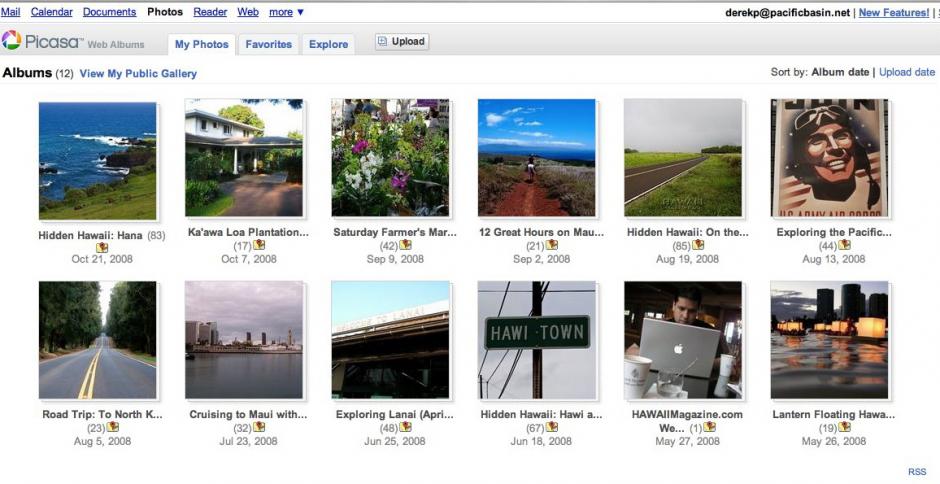 One of the best things about having HawaiiMagazine .com as a complement to our print publication HAWAII Magazine has been the ability to bring you even more of the Islands.
Travel news and tips. Kilauea volcano news as it happens. Videos. Photos from readers like you. More culture, activities and food. And starting this weekend, an expanded Web version of HAWAII Magazine's Best Calendar.
Still, one of HawaiiMagazine.com's extras we've been happiest to see grow in popularity has been our expanding collection of photo slideshows.
We're longtime island residents here at HAWAII. But we still love doing the same thing visitors do when they travel the Islands: Take photos. Lots of photos. More photos than we could ever run in HAWAII Magazine.
The only logical thing to do? Share them, of course.
We posted our first photo gallery—a collection of shots taken at this year's Lantern Floating Hawaii ceremony on Oahu (see below)—on our Picasa Web Albums site in May. Ten more galleries have gone up since—taking viewers with us on trips to five of the Hawaiian Islands.
Photographer David Croxford and editor John Heckathorn brought back photos and tales from travels to the Hana coast of Maui, Hawi and Kapaau on Hawaii's Big Island and the road to Waimea Canyon on Kauai. Croxford and writer Chris Bailey contributed a visit to the Pacific Aviation Museum on Oahu. With photographer Dawn Sakamoto, I've posted galleries of the popular Saturday Farmers Market at Kapiolani Community College on Oahu and a journey to the little-traveled island of Lanai.
Click here for all of HawaiiMagazine.com's slideshows. Keep checking back with us for more in the months to come. And be sure to bring your camera wherever you go in Hawaii.
We promise to do the same.