See Iolani Palace's Hidden Relics That Once Belonged to Hawaiian Royalty
In a hidden chamber lies artifacts and treasures of a bygone era, undisplayed in the resplendent Iolani Palace.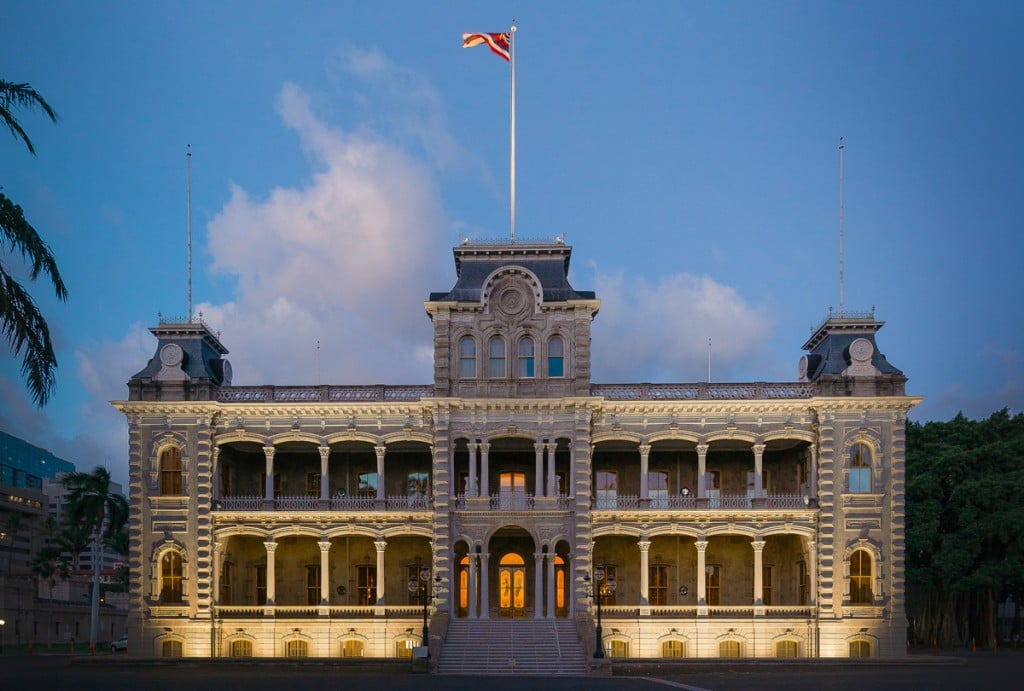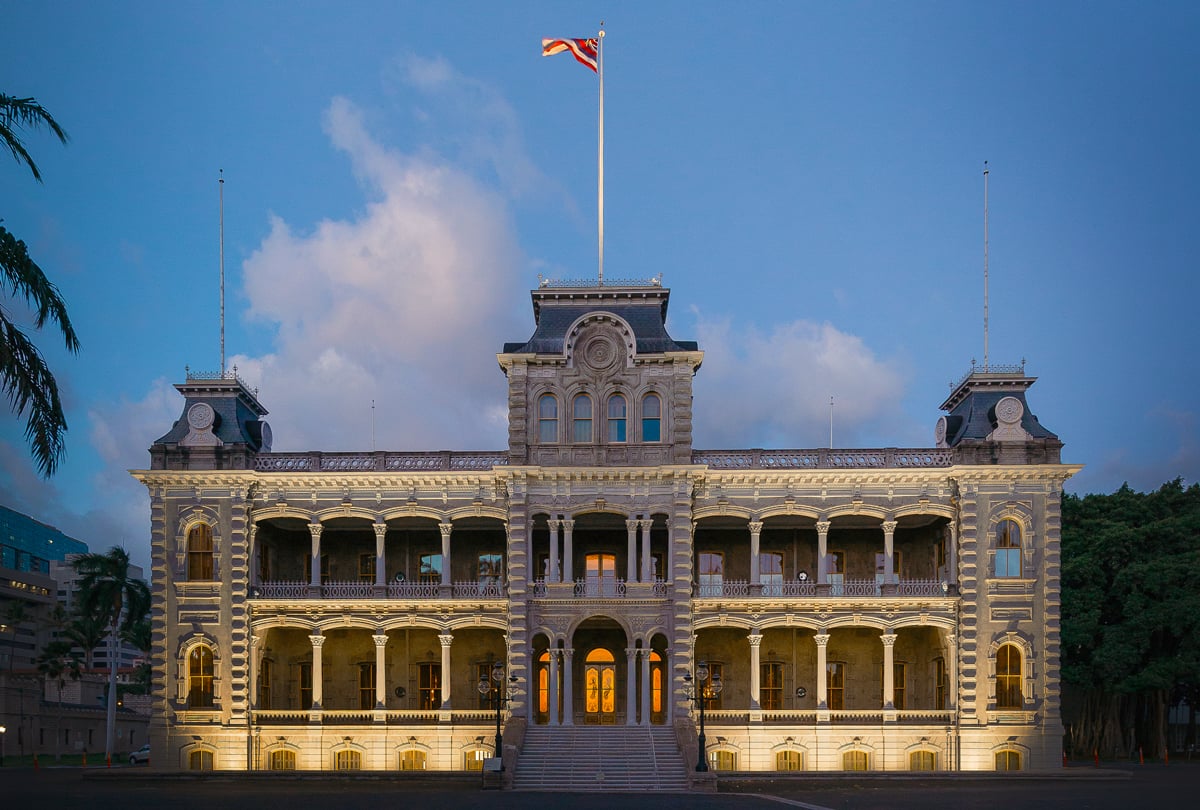 The camera's light flashes. White gloved hands shift King Kalakaua's pipe ever so slightly. Beside us is a room filled with relics, not often seen on display. Having belonged to Hawaii's kings, queens and noble people, these are no ordinary antiques. Every delicate piece comes with a story, bringing history to life. Take a look at some of Iolani Palace's most private artifacts.
Traditional Lei Niho Palaoa
Belonging to Queen Kapiolani, wife to King David Kalakaua, a lei niho palaoa (ivory pendant) is typically worn by alii (chiefs) to signify their noble birth and status. Made with a walrus tusk and suspended by human hair, lei niho palaoa were originally made from whale bone or tooth.
Queen Kapiolani's Pillow Sham
One of four different color combinations of pillow shams in the palace's collection that feature Queen Kapiolani's crest, this was previously owned by Princess Abigail Kawananakoa, who was born in 1882 to James Campbell and Abigail Bright. After the deaths of her husband, Prince David Kawananakoa, and brother-in-law, Prince Jonah Kuhio Kalanianaole, Kawananakoa became a leader of the Native Hawaiian people. The pillow sham was given to her by her husband who inherited it from his aunt, Queen Kapiolani.
Two Feather Lei Poo
Featuring red iiwi (scarlet honeycreeper) feathers and the yellow feathers of the now extinct oo (black honeyeater), these lei poo (head lei), were the prized adornment of high ranking Hawaiian women and were the only feather accessories in the kapu system, the ancient Hawaiian order of laws and regulations.
Red Bible
Published in 1868 and made of Moroccan leather with a gilt design, this book includes the Old Testament and the New Testament. Between the two sections is a family record written by Queen Kapiolani herself.
Portable Konane Board
With its age and owner unknown, this konane board served as an essential piece in the ancient Hawaiian strategy game that resembles checkers. Originally played on lava rocks with small pockets carved into them for spaces, konane is a pastime invented long before contact with western civilization and is still played today.
Bernice Pauahi Bishop Necklace
This gold chained necklace features the silhouette of three unidentified women with seven gold beads interspersed. The necklace was worn by Bernice Pauahi Bishop, the founder of Kamehameha Schools and whose noble lineage traces back to the ruling monarchs of Maui.
Hawaiian History Puke (Book)
This book published in 1891 was once owned by Queen Liliuokalani, the last ruling monarch of the Kingdom of Hawaii, and was written by W. D. Alexander, a surveyor general employed by the provisional government. In a margin note, Queen Liliuokalani accuses Alexander of speaking ill of her: "His white hair and beard did not prevent him from breaking one of the Ten Commandments of God—'not to bear false witness against his neighbor.' God forgive him!"
King David Kalakaua's Pipe
Believed to have been the pipe of King David Kalakaua. It is made of wood, possibly kou, and brass, and is impressive in size, coming in at 15 ½ inches long with the bowl being 4 ½ inches in height.