Servco Hawaii's Centennial Spirit is About Giving Back
Servco's Centennial Service Campaign launched this year with a $200,000 donation to seed the Hawaii Social Impact Project.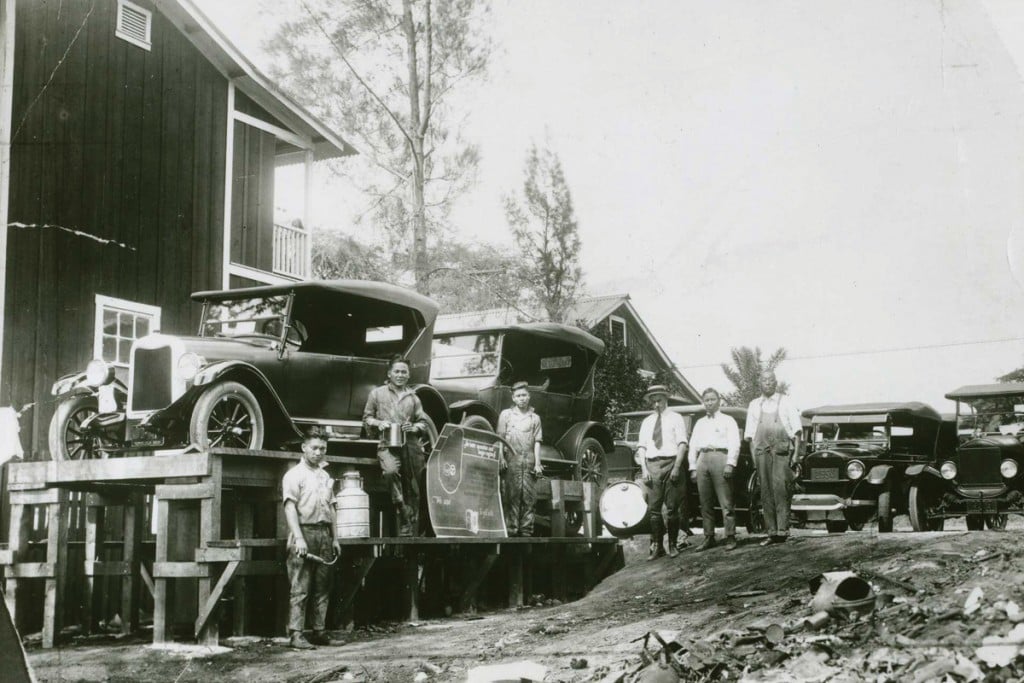 Hawaii's culture is like a quilt woven together from diverse materials—beautiful and unique with a rich history and delicate threads held firm by the strong ties of community and leaders.
One such business leader was Peter Fukunaga, an auto mechanic who opened a small garage on the North Shore of Oahu in 1919 and who, from his earliest days, believed in giving back to the community.
From those humble beginnings, Servco Pacific Inc. has grown into a $1.8 billion-plus business that employs hundreds in Hawaii and the Pacific Basin. The company's charitable arm, the Servco Foundation, sustains Fukunaga's legacy of philanthropy, and its support of over 100 organizations each year continues to strengthen the community, weaving new strands into the fabric of our culture.
That's the (Centennial) Spirit!
Servco turns 100 this year and as part of the company's celebration, Servco and its foundation announced a joint $1.5 million philanthropic initiative to give back in ways that will positively impact Hawaii for the next 100 years.
"Through our Centennial Service Campaign, we will be investing in programs that address systemic challenges and have sought out projects that would impact our community in meaningful and sustainable ways," says Mark Fukunaga, chairman & CEO (and Peter's grandson).
The campaign launched in February 2019 with a $200,000 donation to seed the Hawaii Social Impact Project, a statewide initiative to address the factors that keep many Hawaii residents in financial instability.
Servco found other creative ways to address and support the community throughout the year. It announced a partnership with the Department of Education to donate nearly $200,000 in appliances to public schools across the state, including washers and dryers at schools whose students live in unstable housing situations.
It also matched donations to Hawaii Public Radio's pledge drive while Servco volunteers fielded calls. Servco's Hui Car Share teamed up with Lanakila Meals on Wheels and University of Hawaii students to deliver 1,250 emergency food packages to homebound seniors and individuals with disabilities. Saber Café, the student-run culinary kitchen at James Campbell High School, received more than $17,000 in new kitchen appliances. And over 40 Servco volunteers helped Habitat for Humanity with drywall installation, painting and foundation work in two family homes.
This September, Servco donated 1,000 ukulele and 750 acoustic guitars to public and charter schools in Hawaii.
Threads of the Community
Servco realizes that it's our local nonprofits that best know our communities and their needs. As part of its Centennial Service Campaign, Servco's 2019 Community Grant Program asked the people of Hawaii to pick 19 nonprofit winners. These winners, identified through a public nomination process, each received $20,000 to put to work in their communities of need.
By involving the community in the grant-making decision, Servco wants to celebrate the culture and foundation of where its early roots took hold. "We've been a part of the local community for the past 100 years and we are excited to celebrate this milestone with them," says Mark Fukunaga. "At Servco, service is at the heart of what we do – but perhaps no service is more important than the work nonprofit organizations do in Hawaii."
Last October, Servco announced the recipients of the 19 grants – five on Oahu, four on Hawaii Island, three on Maui, three on Kaua'i and four statewide. Each of the 501(c)(3) organizations is based in Hawaii and serves the local community.
"With this grant program, Servco is demonstrating something we've come to understand about community leadership in Hawaii, that true change for Hawaii is possible when many come together – not just philanthropists who are well-known, but businesses, community members and groups whose input is critical to assessing where the greatest needs exist and where solutions lie," says Myles Shibata, Hawaii Community Foundation's vice president of development.
The employees of Servco are the people behind the donations. Whether by supporting nonprofits, providing scholarships for promising young students, or volunteering their time for charity, they are making a positive impact in Hawaii. If the centennial celebration is any indication, they will continue to find creative ways to weave generosity into the fabric of Hawaii for another 100 years.