Share Your Island Vacation With a Shelter Dog
Dog lovers can take advantage of this unique opportunity to spend their Island experience with Hawaii's loveable and adoptable shelter dogs.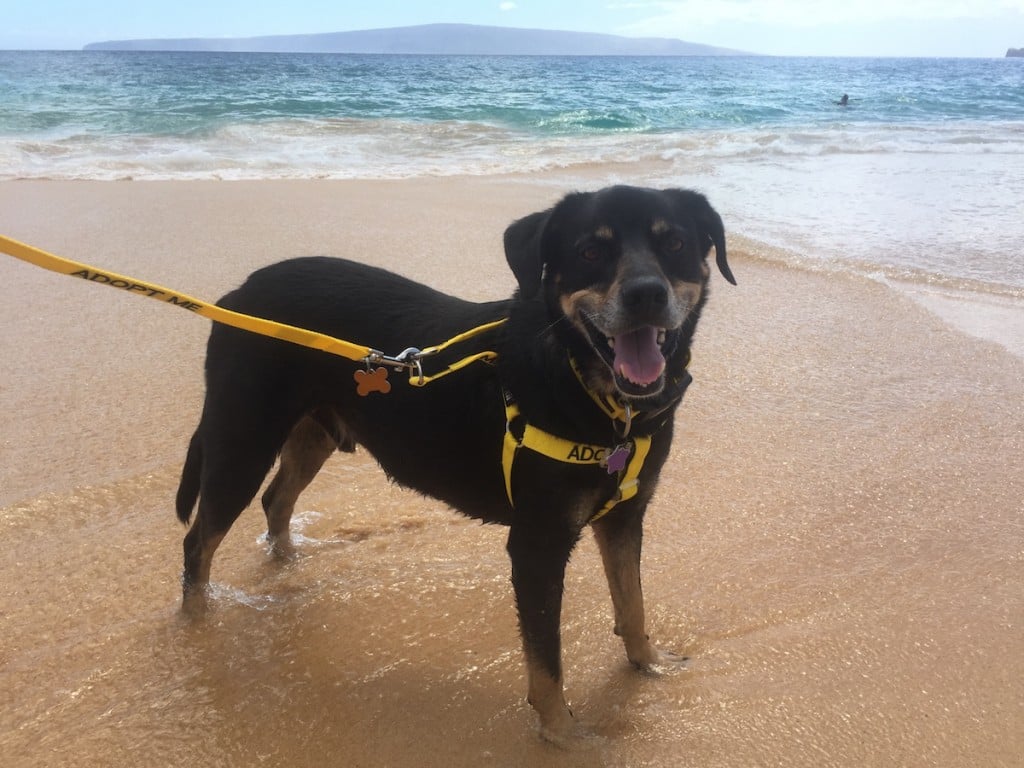 In need of some puppy love on vacation but couldn't pack your own dog? The humane societies of Kauai, Maui and Hawaii Island offer "field trip" opportunities for their adoptable canines, where you can take a shelter dog out just for the day. (Oahu's Hawaiian Humane Society doesn't offer this program.) Visitors and residents alike can fit in some dog time while also providing these loveable pups with some essential socialization.
Take your new furry friend hiking, exploring or to the beach—and we bet you'll have trouble saying goodbye at the end of your day together. And who knows? They might meet their future forever home on their adventure with you.
Kauai Humane Society
View this post on Instagram
The staff at the Kauai Humane Society will match you with the perfect canine companion. They'll even give you pointers on good spots to check out with your new friend. Some of their favorite hikes to bring dogs include Kapaa Coastal Path and Moalepe Trail, both in Kapaa. You can also enjoy a day at the beach with the dog; the staff recommends the dog-friendly Kalapaki Beach in Lihue or Kekaha Beach in Kekaha. Always be sure to check weather, surf and trail conditions before setting out.
The program allows the nonprofit shelter—which has been around since 1952—to give new experiences and chances at new lives to some of the 4,300 animals it takes in each year.
To take part in these field trips, participants must be at least 18 years old. They also have to sign a liability waiver, and their credit card will be charged $200 should the dog not be returned. Make sure you have a closed vehicle—no riding in convertibles or truck beds, please!—and keep the dog on a leash. And no doggy sleepovers.
The shelter charges $25 to partake in a shelter dog field trip, with the proceeds powering the field trip program and supporting the upkeep of the humane society. The shelter, just 5 miles from Lihue Airport, is closed on Wednesdays.
Pick up from 11 a.m. to 1 p.m. and return by 5 p.m. on weekdays, pick up from 10 a.m. to noon and return by 3 p.m. on weekends. 3-825 Kaumualii Highway, Lihue, (808) 632-0610, kauaihumane.org
Maui Humane Society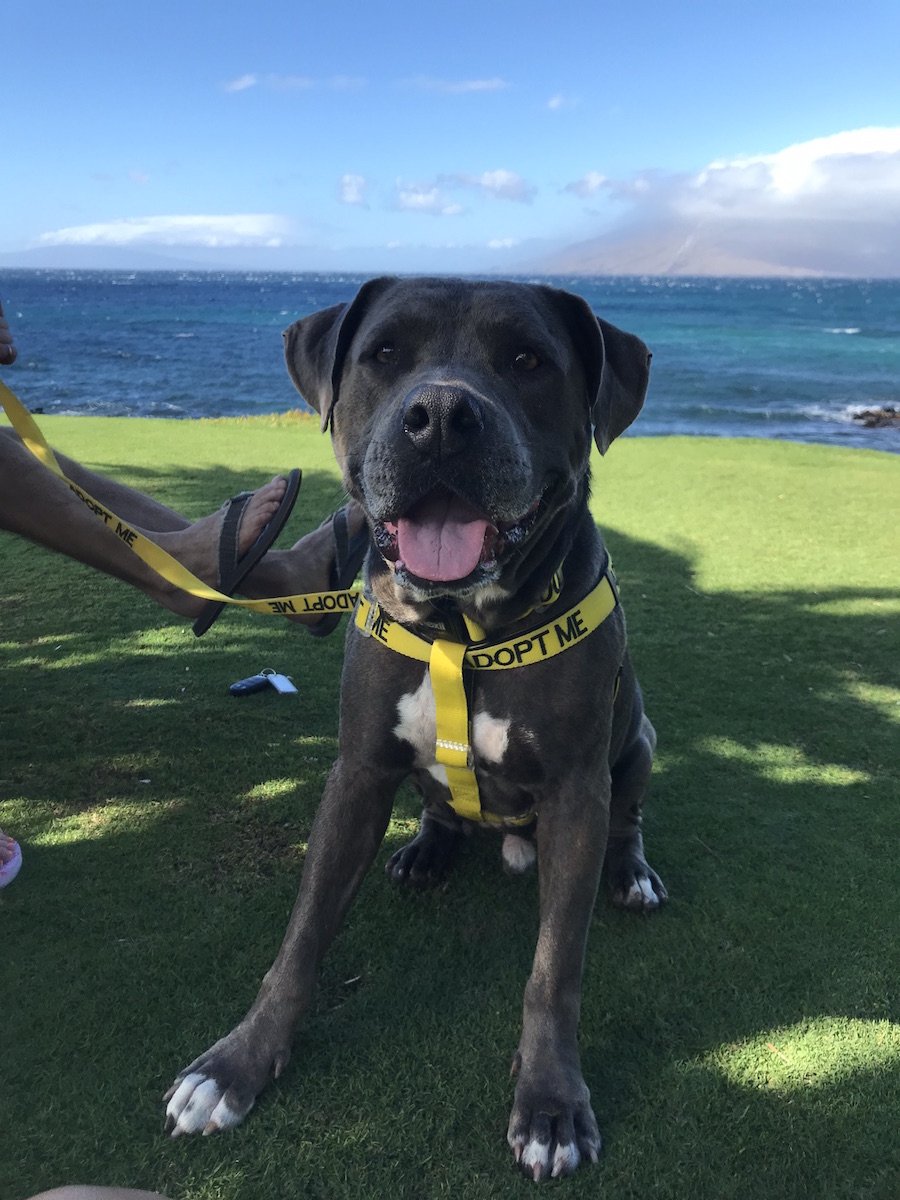 Need company at the beach? Check out the Maui Humane Society's Beach Buddies Visitor Program. Sign up online for a Wednesday or Friday slot to take a shelter dog for a day by the shore—or hit a trail or another dog-friendly spot. Staff members encourage participants to stay nearby in central or southern Maui, as they are located in Puunene, just 5 miles from Kahului Airport. Feel free to ask them for activity recommendations.
Reserve your date early, as the program is typically booked up two or three months in advance. If your preferred day is full, don't sweat. You can be placed on a waitlist and the staff will call you if there's an opening.
A donation of $20 to support the program is encouraged. It goes toward the field trip program and care for the more than 6,000 animals it receives annually. Don't worry about packing a leash—the staff will provide you with a backpack of supplies for your day.
The nonprofit organization has been around for over 66 years and provides the community with many services such as affordable spaying/neutering of pets and dog licenses.
11 a.m. to 4 p.m. Wednesdays and Fridays, 1530 Mehameha Loop, Puunene, (808) 877-3680, ext. 224, mauihumanesociety.org
Hawaii Island Humane Society
View this post on Instagram
Take your furry friend to a dog park, dog-friendly restaurant or outdoor farmers market with this program on Hawaii Island. Both visitors and residents can participate; however, residents are limited to two field trips a year and are required to attend a volunteer orientation after that to learn more about the shelter.
You can enjoy this program no matter what side of the island you're on—the nonprofit shelter has three locations, in Kailua-Kona, Keaau and Waimea. All are within 10 miles of the nearest airport. Serving the community since 1965, the shelter helps manage over 13,000 animals each year.
Similar to Kauai Humane Society, Hawaii Island Humane Society requires participants be 18 or older and sign a liability waiver. If the dog is not brought back to the shelter, your credit card will be charged $200. No open vehicles—truck beds or convertibles—are allowed.
All three Hawaii Island locations are closed on Sundays.
Kona: Pick up between 9 a.m. and noon, return by 4 p.m., 74-5225 Queen Kaahumanu Highway, Kailua-Kona (808) 329-1175; Keaau: Pick up between 9 a.m. and 1 p.m., return by 3:30 p.m., 16-873 Keaau-Pahoa Road, Keaau, (808) 966-5458; Waimea: Pick up between 8 a.m. and noon, return by 3 p.m., 67-1611 Mamalahoa Highway, Kamuela, (808) 885-4558; hihs.org