Shop for Unique Hawaiʻi Products Live Online on Friday
Listen to new entrepreneurs pitch their products at Honolulu-based Mana Up Hawaiʻi's annual showcase—then buy them online.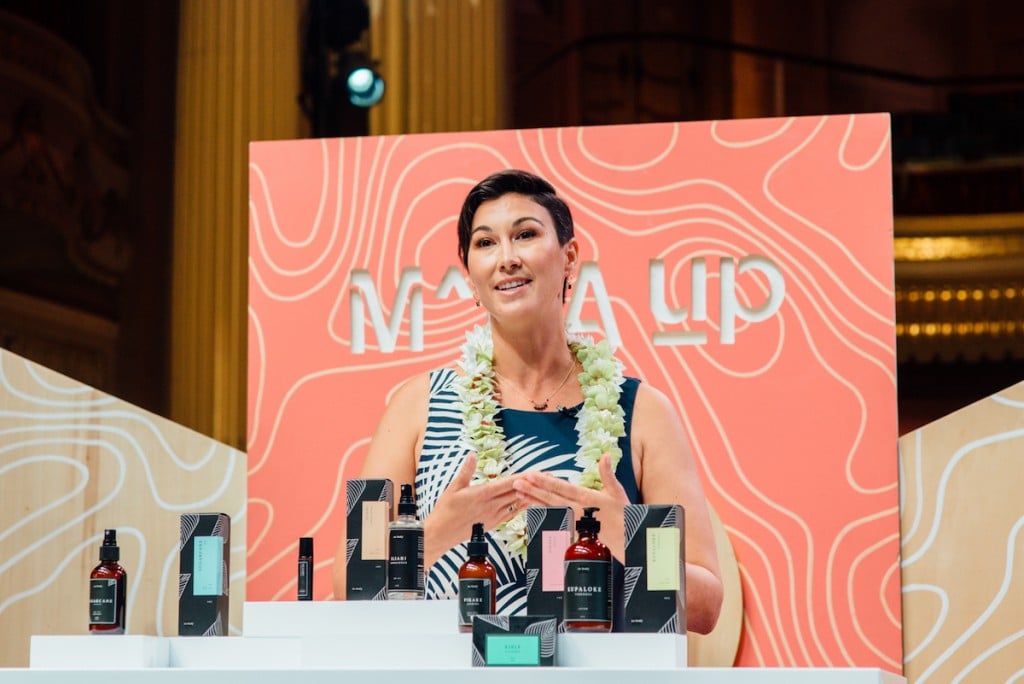 Each year Honolulu-based Mana Up Hawaiʻi hosts a 12-week accelerator program for Hawaiʻi entrepreneurs, helping them bring their products to market. The program culminates with a Product Showcase event, where participants present a 3-minute pitch to a crowd of 1,000 people at T Galleria by DFS in Waikīkī. There's food, live entertainment and a marketplace where attendees can buy the products the entrepreneurs just pitched.
And it's invite-only.
This year, because of COVID-19, Mana Up Hawaiʻi's annual event is going online, live from the historic Hawaiʻi Theatre—and everyone is invited.
"Mana Up Showcase: World Stage for Hawaiʻi" will be streaming live from 3 to 5 p.m. HST on Friday, Nov. 20 on Mana Up Hawaiʻi's Facebook page and its YouTube channel, as well as on the Facebook pages of Hawaiʻi Theatre and Hawaiian Airlines. Residents can also watch it live on KHON2. (HAWAIʻI Magazine is a media partner.)
Registration for the event is free and it gives you access to the pre- and post-shows and a chance to win a slew of giveaways, including two roundtrip tickets to anywhere in the U.S. courtesy of Hawaiian Airlines and a year's supply of King's Hawaiian Bakery sweet bread.
And here's the best part: As you're watching the show, you can immediately go to Mana Up's e-commerce site to buy the products you're learning about.
"The cool thing about this is that it's not just an online marketplace," says co-founder Meli James. "People get so inspired by these entreprenuers and their stories. So it's a call to action. You can actually buy their products right now … Our audience becomes the investors. You can actually invest in Hawaiʻi."
Here's what to expect:
There will be 10 entrepreneurs—an urban farmer, owners of natural skincare lines, a designer committed to ethically made resortwear—all from Hawaiʻi and creating high-quality goods you won't find anywhere else. You'll watch them share their stories and hear about their products. In between "pitches," you'll watch 10 up-and-coming Hawaiʻi musicians—all from the comfort of your home.
During the two-hour program, you can visit House of Mana Up, where you can buy all of the products featured in the showcase, in addition to dozens of other products crafted by other local entrepreneurs. Find artwork, resuable food wraps, baby swaddles and locally grown chocolate. About half of the companies featured have female CEOs, a third are owned by Native Hawaiians and many are family-run businesses.
SEE ALSO: Shop With Aloha: Mana Up Hawaiʻi
Mana Up Hawaiʻi offers free shipping in Hawaiʻi, free shipping to anywhere in the U.S. if you spend more than $50, and a $29 flat rate to customers in Canada, Australia and Japan.
Learn more at houseofmanaup.com/showcase.