Shop Like You're On Vacation With These Local Hawaiʻi Brands
Just because you can't come to Hawaiʻi doesn't mean you can't shop like you're in here.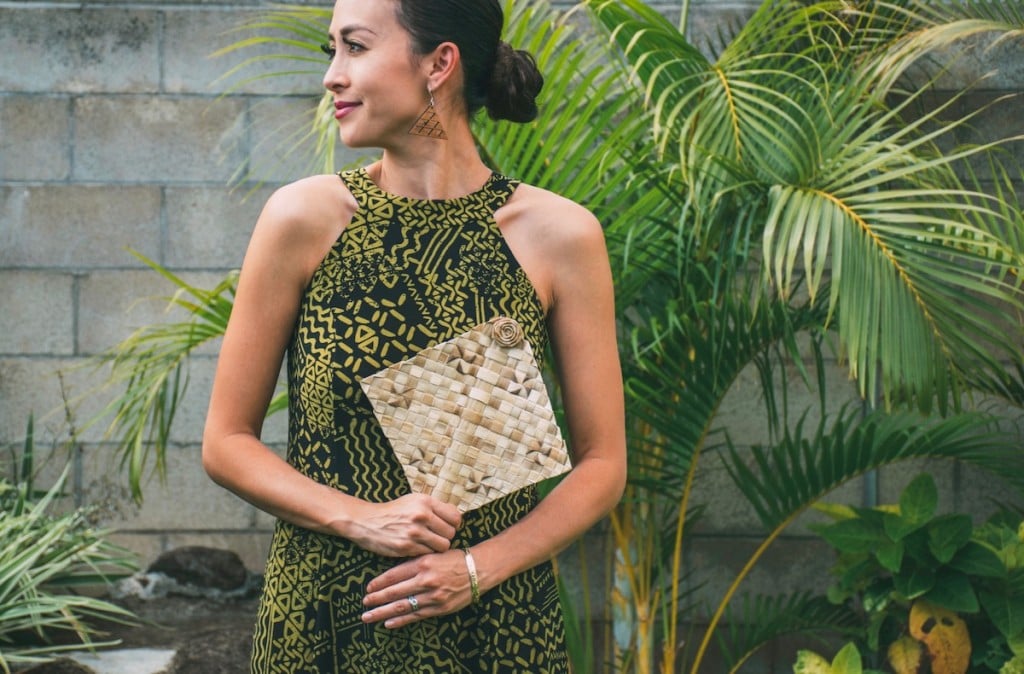 Due to global spread of COVID-19 that has led to the shutdown of travel to Hawaiʻi, many of our local boutiques and designers have been forced to close—and that's rough.
Fortunately, we all have the power to support them—from leaving our homes.
Our sister publication, HONOLULU Magazine, is hosting a special collaborative shopping event, now through March 31. You can get up to 30% off and even free shipping on select brands by using the code SHOPLOCAL. Here are a few brands we thought you'd love.
Coco Moon (SHOPLOCAL: Free shipping)
If you're looking for keiki (child) clothing, quilts, blankets and swaddles, Coco Moon has it all. Many of Coco Moon's designs are based on quintessentially Hawaiʻi themes, like shave ice, plumeria and pineapples, which will undoubtedly make your keiki look even cuter (if that's even possible). cocomoonhawaii.com 
Bradley & Lily (SHOPLOCAL: 15% off entire site)
Get organized in style with Bradley & Lily, a local stationery boutique that sells colorful desk calendars, notebooks and cards, all featuring chic Hawaiʻi designs. bradleyandlily.com 
Jana Lam Hawaiʻi (SHOPLOCAL: 15% off entire site plus free shipping, excludes Umbrella Collective leather collab)
From beach totes to plant sacs to tissue box holders and everything in between, local designer Jana Lam and her team print gorgeous Hawaiian designs on almost any accessory you can think of, all for your purchasing pleasure. janalam.com 
Kim Sielbeck (SHOPLOCAL: 20% off all prints)
Now is the time, more than ever, to get a little interior redecorating done. And Kim Sielbeck, who has made a living painting visions of Hawaiʻi in her own colorful and imaginative art style, has got the prints you need to make those walls pop. kimsielbeck.com 
Misha Hawaiʻi Jewelry (SHOPLOCAL: 20% off entire site)
Misha Lam, born and raised in Honolulu, often takes her artistic inspiration from the beauty of theʻāina (island), and it shows in her island-inspired jewelry. From golden bird of paradise earrings to sterling silver sunrise shell necklaces, Lam's thoughtfully put-together accessories will make sure you come out of quarantine looking glam. mishahi.com 
Jules + Gem Hawaiʻi (SHOPLOCAL: 20% off entire site)
In these wild and turbulent times, treating yourself to fruity bath salts and aromatic candles can help ease the body and mind. Jules + Gem Hawaiʻi knows that, and is there for you with its wide array of fruity bath and body products, such as a guava nectar soap bar and mango–mint soy candle. jules-gem-hawaii
Keep Wild Co. (SHOPLOCAL: 20% off entire site)
Promoting an eco-friendly lifestyle, Keep Wild Co. sells gorgeous little utensil kits which include everything you need—metal straw, straw cleaner, fork, spoon, chopsticks and a cloth napkin—in hip carrying cases. Hawaiʻi-inspired earrings, bracelets and necklaces are also sold on Keep Wild Co.'s website and are a part of the SHOPLOCAL deal as well. keepwildco.com 
ʻIolani (SHOPLOCAL: 25% off entire site, excluding clearance items)
ʻIolani, originally ʻIolani Sportswear, has been in Honolulu for over 60 years and is a local favorite. Known for its classic aloha shirts, ʻIolani has progressed with the times and offers slimmer fits, wrinkle-free polos and modern cuts for women. iolani.com
For the entire list of participating designers and boutiques, visit HONOLULU Magazine's website.