Shop Made-in-Hawaiʻi Goods and Accessories at this Hilo Boutique
Hana Hou, located in the center of Hilo, is especially known for its intricately crafted lauhala hats.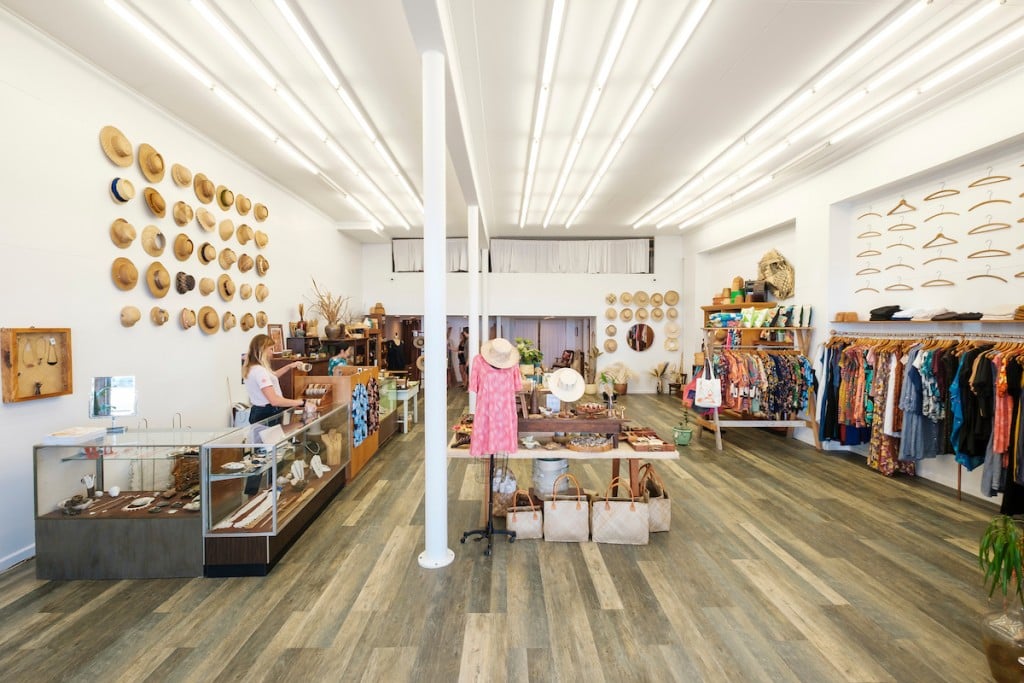 Shadi Faridi stands in front of a wall dedicated almost entirely to lauhala hats, ranging in style from fedoras to berets to the more iconic wide-brimmed pāpale design. "I think I've always done this," she says, admiring the different styles of hats that were handwoven by her mother, Michele Zane-Faridi, sister of famed Hawai'i Island designer Sig Zane.
Faridi practically grew up in Hana Hou, which opened nearly 30 years ago as an antique and furniture store. "In elementary school I was pulling weeds in the back of the shop," says Faridi. "It was my after-school program."
Now, Faridi, who graduated from the University of Hawai'i at Hilo with a degree in anthropology, runs the store with her mother. "It's changed so much since I was a kid," she says. "We've really evolved into a more contemporary, locally sourced boutique." And it shows. Jewelry and accessories from Hawai'i artists and crafters are spread throughout the store, ranging from traditional Ni'ihau shell earrings to Ohekai reusable utensil kits made from bamboo. Sleeveless dresses with coral and hala patterns hang in one corner of the store, while Mālie body creams and locally sourced coffee scrubs from Kaua'i-based 'Ili are on display in the center of the store.
The store's star attraction, however, is its lauhala hats, which are created using thin, half-inch wide strips of the long, fibrous leaf of the hala tree. The hats on display at Hana Hou, many of which were crafted by Faridi's mother and other lifelong devotees of lauhala weaving, are wearable works of art. Each strip of hala is carefully woven into place, preparation and processing of the fibers takes weeks by itself and the hats are sold at a premium price, ranging from a few hundred dollars to thousands. "These are investments, like family heirlooms," says Faridi. "You want to keep these for your whole life, and then pass it on."
Hana Hou is located at 160 Kamehameha Ave., Hilo. For more information, visit the shop's website, hanahouhilo.com.