Shop These 5 Sophisticated Aloha Shirt Brands
You can't go wrong with this clothing staple as a gift.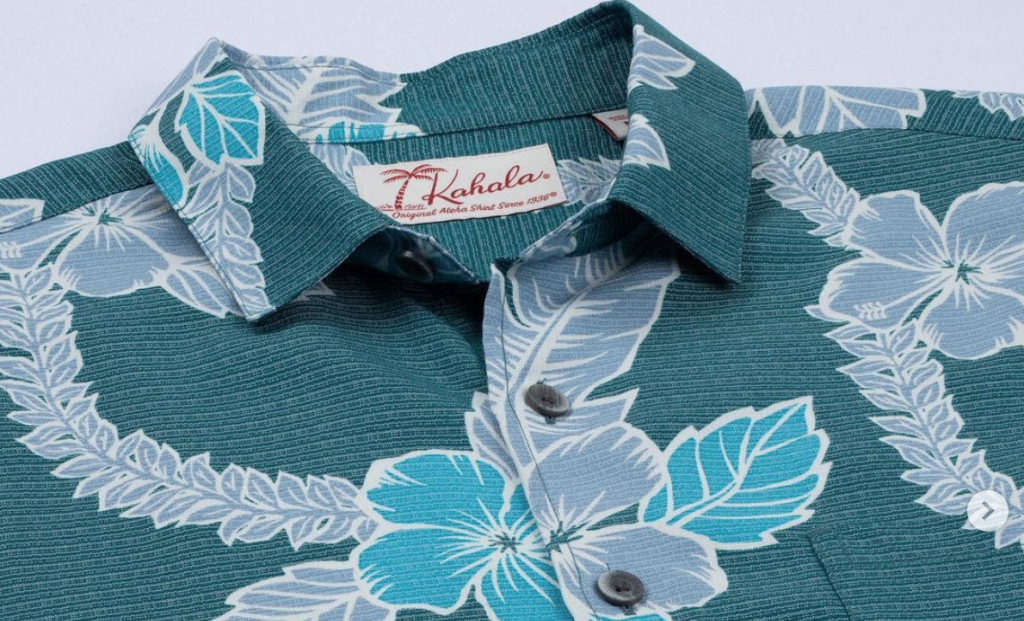 Here in the Islands, semiformal attire involves buttoning up an aloha shirt. It's the Hawaiʻi businessman's unofficial uniform and the go-to look for first birthdays, graduations and holiday parties. Basically, there's no such thing as owning too many aloha shirts. Although traditionally worn by men, women's aloha shirts are also in style, making them great gifts. Find an aloha shirt that fits every personality on your list, from these five local brands.
1. For the Fashion-Forward Artist
View this post on Instagram

With a modern aesthetic, these shirts will impress the style guru on your shopping list. Horticulturist and designer David Shepard weaves his passion for botany and history into beautiful alohawear. His line of apparel features intricate designs of Hawaiian flora and fauna including ʻōhiʻa lehua flowers, amaʻu tree ferns, and iʻiwi birds. He often pairs his designs with muted tones like sage, teal, and lavender. Made in Hawaiʻi, each design comes with a unique story of the endemic plants and wildlife depicted. Also, a portion of the profits from select products are donated to conservation organizations in Hawaiʻi.
$120, davidshepardhawaii.com  
2. For the Beach Boy at Heart
View this post on Instagram
Founded in Honolulu in 1936, Kāhala's iconic aloha shirts embody the Islands' vibrant, beach lifestyle. These shirts are perfect for those on your holiday list who consider the ocean their playground. With island motifs and light, tropical colors, the timeless prints fit any occasion. For the holidays, find Santa spreading Christmas cheer across the Islands in the brand's seasonal shirt, Jolly Isles.  
$94, kahala.com
3. For the Outdoorsman
View this post on Instagram
Celebrated local designer Sig Zane creates aloha shirts that reflect a lifetime spent as a surfer, fisherman, hula dancer and artist. He blends his designs of endemic plants with Hawaiʻi's deep culture, and each of his patterns is associated with a story or legend from Hawaiʻi. In his distinct style, Zane keeps his aloha attire refined with clean lines and earthy tones that make them a local favorite.
$120, sigzanedesigns.com 
4.

For the Bold  
View this post on Instagram
Hula practitioner and self-taught fashion designer Manaola Yap designs bold aloha shirts that capture the repetitive patterns seen in nature. Yap hand carves his designs into thin pieces of wood, which are used in a traditional Hawaiian stamping technique called 'ohe kāpala. Each pattern is then digitized onto fabric for Manaola apparel lines. The incredible detail in Yap's aloha shirts make them statement pieces. 
$98, manaolahawaii.com 
5.

For the Retro Lover
View this post on Instagram
With playful colors and charming floral prints, Roberta Oaks' line of aloha shirts evokes '60s fashion. Vibrant splashes of color, often coral and turquoise, combined with modern silhouettes lead to retro-inspired, sharp-fitting aloha shirts. Along with men's alohawear, find colorful dresses and pet bandanas for a matching Christmas card.
$125, robertaoaks.com