Shop With Aloha: Fighting Eel
This Honolulu-based apparel line had to close four brick-and-mortar stores, but its online shop is open for business.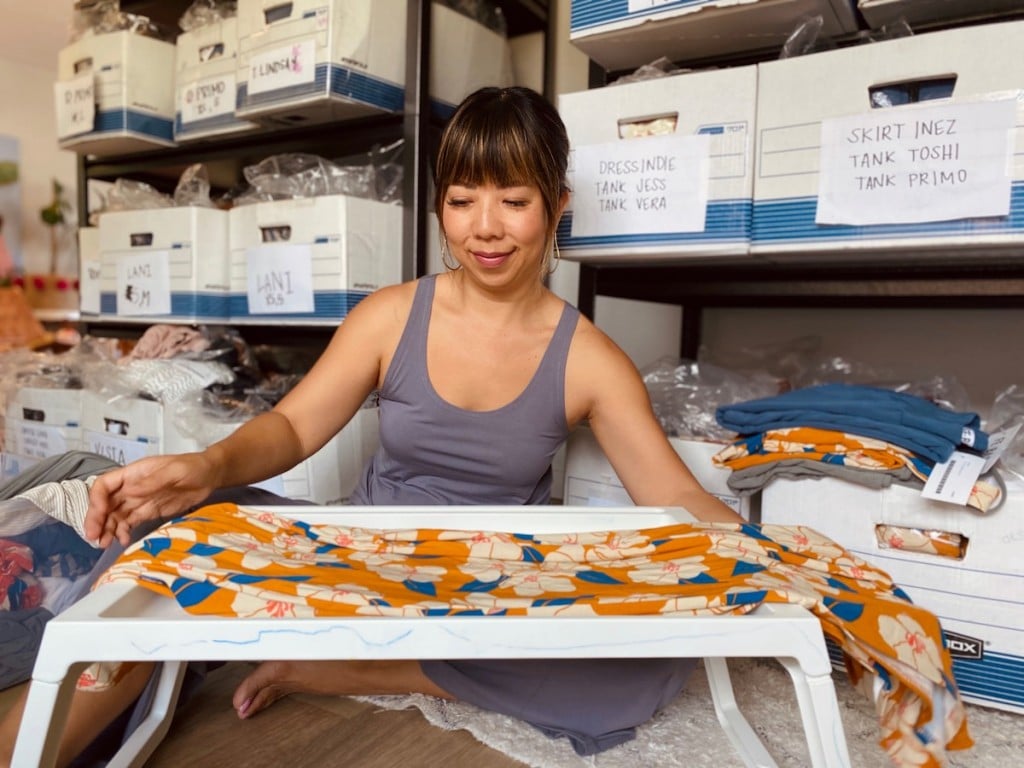 Almost exactly a year ago, Fighting Eel designers Rona Bennett and Lan Chung teamed up with Hilo-based Sig Zane Designs—two local design powerhouses—to launch one of the most anticipated Hawaiʻi collabs since shave ice was topped with sweetened condensed milk. (You know what I mean.)
The limited-edition line of alohawear was released just in time for the 2019 Merrie Monarch Festival—and I remember the frenzy it caused, at least in Downtown Honolulu. I had friends (and co-workers) who ditched work to wait in line at Fighting Eel's flagship shop in Chinatown for the new dresses, cover-ups, shorts, pants and aloha shirts.
Fast forward a year—and a lot has changed.
The prestigious hula competition, always held in April in Hilo, has been canceled due to the outbreak of COVID-19 in the Islands. And the statewide shutdown of non-essential businesses has forced the closure of retailers, including all four of Fighting Eel's Oʻahu stores.
"We are primarily a brick-and mortar shop, so we're deeply impacted," Chung says, pointing to the company's high rent, inventory and production costs, and the salaries and benefits of 42 employees. "How do you pay when you're mandated by the state to close shop? There is no money coming in … It's been rough. We have mountains of bills we suddenly don't have money to pay for."
While Chung and Bennett have applied for loans through the Small Business Administration—including the Paycheck Protection Program to help pay her employees—the partners are plowing forward with their business—online.
Chung and others have converted their homes into a distribution hubs for Fighting Eel and its sister line, Ava Sky. They're processing orders online and packing the brand's signature buttery-soft dresses, tops, bottoms, rompers and jumpers from their living rooms.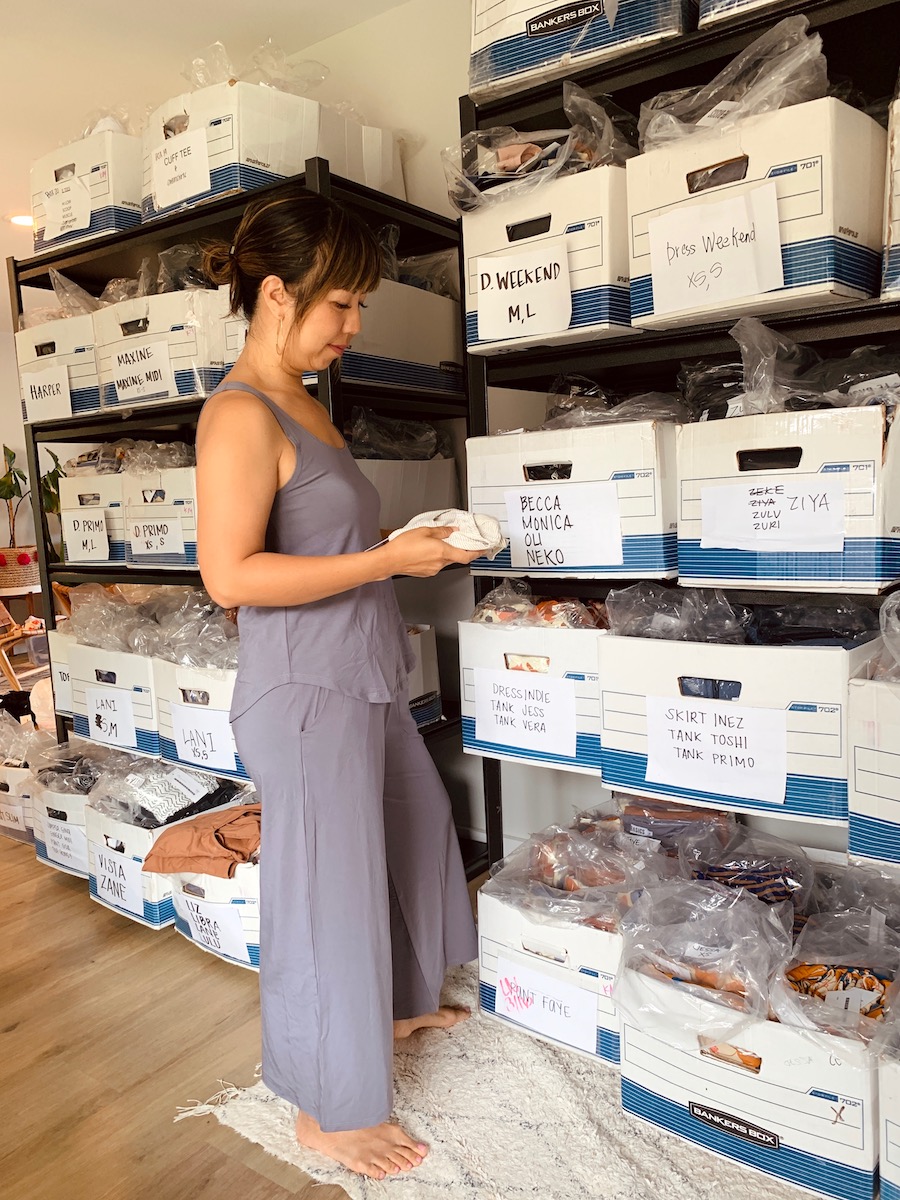 Other employees are helping in different ways: reaching out to customers, updating the web and social media, even hand-cutting masks from leftover fabric, which are donated to frontline workers. (They'll be for sale soon.)
View this post on Instagram
"We're just trying to do the best that we can and to take care of our employees," she says. "That's all we can do."
Quick backstory: Friends and roommates Chung and Bennett worked together at Agnes b., a popular French boutique at Ala Moana Center that shuttered in 2003. Suddenly unemployed, the pair decided to start their own fashion line, cutting garments in their living room and sewing everything themselves. The line garnered a very loyal following who loved the simple, uncomplicated looks that could work at the beach, in the office or on date nights. Since then, Fighting Eel grew to four retail locations—Downtown, Kāhala, Waikīkī and Kailua on Oʻahu—with A-list celebs like  Eva Longoria, Rachel McAdams, Mariah Carey and Paris Hilton sporting the local brand.
Despite this current setback, Chung says they're moving forward with the release of new collections—including, quite appropriately, a new collab with Sig Zane Designs that will launch at the end of April.
"Right now we're focusing on our web store," Chung says. "That may be the future for us."
Spend $50 or more and shipping is free. Shop now here.